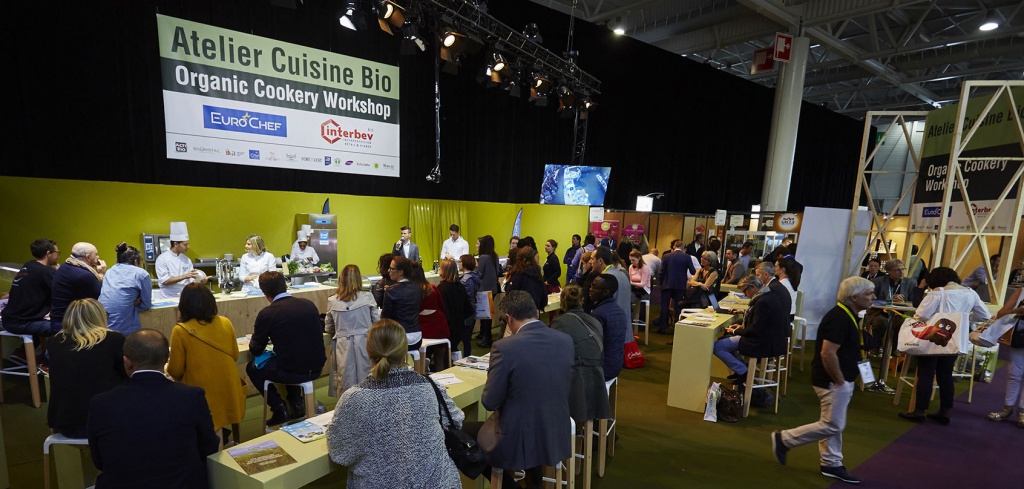 The essence of organic gastronomy
A forum for creativity and demonstration by chefs from prestigious addresses. Located at the centre of the Organic Food & Wine sector and open onto the aisles, The Organic Cookery Worshop is the laboratory for authentic and healthy cooking. Visitors will taste the preparations made with the innovative products of exhibitors.
Interested in sponsoring the workshop ? Contact us.
Discover the schedule of the 2017 Organic Cookery Workshop