More than half of French people take dietary supplements, mainly women (57%), with an average age of 45. While the dietary supplement market grew 2% in France in 2020, reaching €2.1bn in sales, the Covid crisis narrowed down expectations: 50% of French people say they feel more stressed since the start of the crisis, and 42% have seen a change in their sleep pattern*.
French people are therefore turning to a natural solution, and some for the first time. 38% of dietary supplement consumers reportedly took them for the first time during the past year*. For all products, cost is definitely a selection criterion but there is also increased demand for natural, additive-free compositions made in France.
Organic-certified manufacturers and distributors of dietary supplements meet such criteria and many of them will be at Natexpo to share their experience.
Contract manufacturing and expertise in plants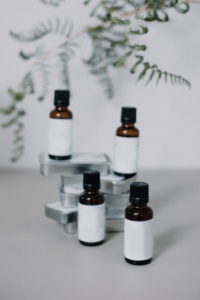 France has many laboratories that have gained remarkable expertise in exploiting and processing plants, which are allies for stress and sleep disorders. Some work under contract, others work under their own brands, but all those at Natexpo are certified organic!
Laboratoire Science et Nature is a contract manufacturer with high-level expertise in environmentally-friendly cosmetic and hygiene products. One of its brands is Body Nature, which includes ecological and organic cosmetics, well-being and cleaning products, for home sale. Laboratoire LFG is known for the formulation and manufacture of small and medium series, both in dry and liquid form. B-Pharma based in Chambery, founded due to high demand from Asian customers for products "made in France", manufactures a wide range of supplements under contract with a vast choice of dispensing forms. Laboratoire Gefa is involved in similar work and applies great expertise at  every step of production thanks to its 30-year experience.
Located in Provence for two generations, LT Labo is a reference in phytotherapy. Its range of dietary supplements covers many fields, including relaxation, sleep and immunity. La Distillerie Saint Hilaire, located in Auvergne, is a specialist in organic essential oil and also makes capsules based on essential oils and organic bud complexes. Vecteur Santé makes the products it sells, including a wide range of supplements and some specific products (activated charcoal, spirulina, blond psyllium).
An expert in organic cosmetics and committed to reconciling the economy and the environment, Les Laboratoires Léa Nature propose with their Biopur® range supplements with organic and vegan formulas to combat stress and promote good sleep. Boasting a range of over 280 references of dietary supplements, VIT'ALL+® guarantees optimal transparency and traceability of its products. With its industrial facility based in Valenciennes, Le laboratoire Superdiet (which is part of URGO) makes, produces and distributes supplements made with natural products and plants. Superdiet is one of its brands, alongside Herbesan®, OM3 and Oligocean. Source Claire, in addition to the brands it distributes exclusively in France (Sanitas, Wilson's, Harmony's, Quinton for the heath food branch), also makes supplements under its own brand.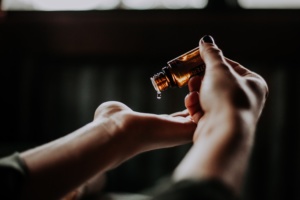 The range by Ladrôme Laboratoire is based on four pillars: aromatherapy, phytotherapy (notably with fresh plant extracts), floral elixirs and propolis. Phytoceutic, a small family firm with over 30 years' expertise in innovating and creating dietary supplements, meets all the needs of the family.
Ciel d'Azur Labs, which has an eco-friendly building in Provence and a bioclimatic greenhouse, is the pioneer in using aloe vera in France. Products for external and internal use have become its speciality, in addition to clay treatments. Jentschura International, located in Westphalia in Germany, is a leader in the production of alkaline foods with its umbrella range P. Jentschura.
Specific sectors
The riches of the sea, of bees or equatorial plant life have given French companies numerous opportunities to acquire expertise and legitimacy in these sectors, which appeal to many consumers seeking wellness. Working for the recognition and value of plants from the Amazon and Sri Lanka in a  fair trade approach, Guayapi makes species available such as guarana and gomphrena, joined together in a "zen" complex.
Laboratoire Catalyons, an expert in trace elements since 1960, makes bio-assimilable ionised solutions. Magnesium, zinc and colloidal silver are part of its range.
Spirulina, which is blue micro-algae with high protein content (65%), is generally consumed to strengthen the body as a whole. Its exceptional composition has put it in the super food category. Organic spirulina producers include AkalFood, Algosource, La Spiruline de Julie, Dihé, which also offers energising red ginseng, and the micro-algae specialist, Algosource, and Laboratoire Vecteur Santé.
In the area of floral elixirs, Elixirs & Co are the most well-known promoters with their Bach Flowers, made according to the original method – Source Claire also proposes them under the name Korte Phi.
A young family company that will be in the Natexpo Incubator is Bio frères, which creates dietary supplements based on plants, vitamins and minerals, all of which are vegan.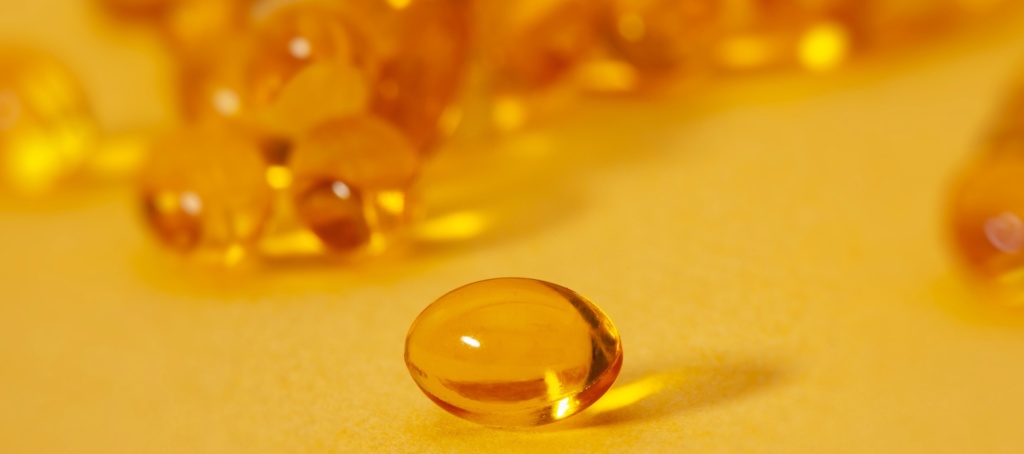 At the heart of distribution
Other well-established players on the organic dietary supplement market make their formulas and have them produced by committed partners, mainly in France. Abiocom has been making and distributing organic products for 11 years through a network of 1,600 partner shops. Nutrivie, a well-known dietary supplement brand, is part of its catalogue. In the same way, Inebios designs and distributes its products made in France, with particular expertise in feminine health.
Since 2008, Alma bio has been marketing dietary supplements and organic and natural products, including G5 silicon by Laboratoires LLR-G5. The first organic wholesaler, Boutique Nature distributes 260 French and international brands. Passionate about nutritherapy, the company has also created its own brand with over 300 references. Natural Distribution has been supplying dietary supplements to organic shops for over 20 years and also has its own brands (Diet Horizon, Dplantes).
Founded through the association of the two founders of the former Laboratoires Dietaroma and Kallistera, Thera Sana develops and markets flagship brands like Dietaroma, Herbes et Traditions and Deva. It is strongly committed to an ecological approach and has Ecover, Yogitea, Quintesens, etc. as partner brands. In 2018 the company created a training institute to meet the needs of its professional customers. Active in the natural product sector for over 10 years, Vitalco distributes the brands PhytoResearch, New Nordic and Laboratoires Landais.
Cosmédiet is currently a leader on the organic and natural product market. Brands like Biotechnie offer a wide range of organic and vegan supplements. Always seeking to innovate, NORIADistribution has been focused on the commercial distribution of dietary supplements and wellness products in France since 2003.
*Information from Synadiet, French national association for dietary supplements, according to an exclusive survey by Harris Interactive.