Fill up on innovation at Natexpo 2022 in Lyon! Discover what to expect for this unprecedented edition…  
A 3-days trade show
For the first time in Lyon the event will be in the same format than the Parisian edition. Natexpo 2022 will stand from Sunday 18th to Tuesday 20th September in Eurexpo Lyon, France: identical duration, identical content, identical business development opportunities than in Natexpo Paris!

2 new thematic trails
The craze for local is a basic trend, which is becoming increasingly important. Half of the French population say that they have changed shopping habits or eating patterns over the past three years. For 48% of French people, this means adopting locally sourced products and short supply chains, a criterion which features among the top five commitments by French people for healthy eating and better eating. (Barometer Agence Bio / CSA). Today, one of three French people wish to buy more local products. (Source: IRI)
Local favoritism, activism or guarantee of quality, buying as close as possible to producers is strongly supported by consumers, who give pride of place to regional sectors, even beyond the 'made in France'.
Natexpo is inaugurating the local thematic trail in 2022 to identify professionals combining organic and local. The trade show thus offers people the opportunity to target potential new partners on precise origin criteria to stand out in an organic market which is becoming increasingly demanding on this point. As there is no official definition of "local product" – because the notion of proximity is fluctuating according to the regions, the products and the consideration or not of their transformation – the information provided will gather the radius in which ingredients are sourced, the percentage of ingredients from a local supply chain, the place where the product is made and packed, and information on specific labels or regional wording.
The distribution market is in constant evolution. Organic cosmetics users are now sensitive to the discourse and the label, but also and more than ever to the product's aesthetic.
In 2022, Natexpo launches a special thematic trail dedicated to cosmetics brands targeting a specific and upmarket retail segment: perfume shops, department stores, skincare and beauty professionals, subscription boxes…
Niche brands, sophisticated formulation, premium packaging: Epure brings together the best of organic cosmetics, shaped to meet this growing consumers' demand.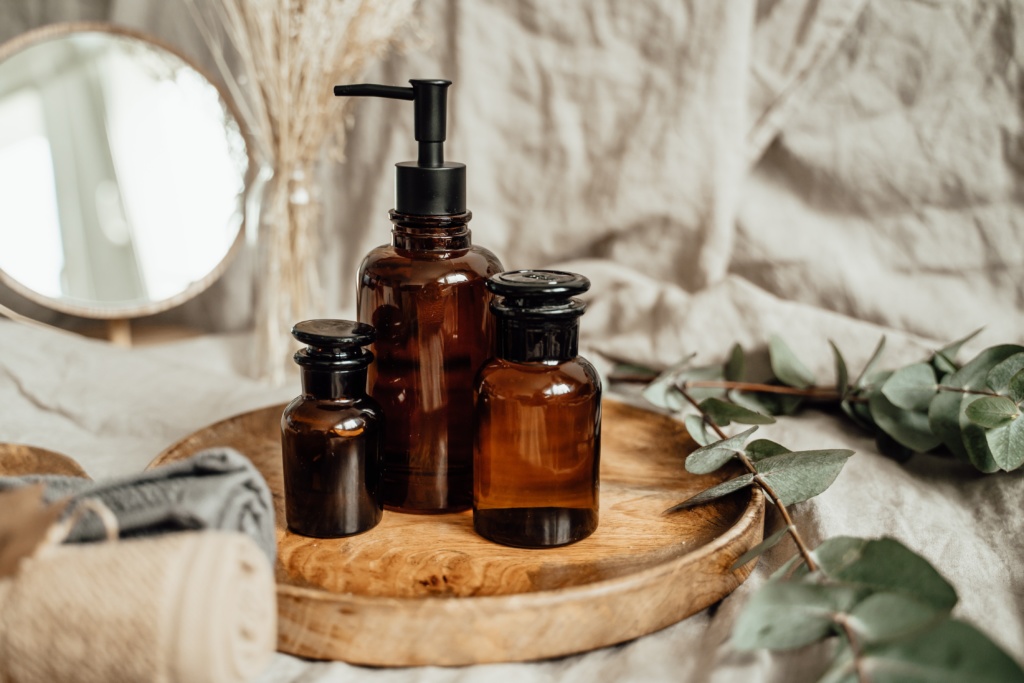 In 2020, the e-commerce offering grew by 20%. E-commerce turnover grew by 50%. A rise increased during the health crisis, during which retailers had to set up an online sales activity in no time, in order to allow their customers to continue buying their products.
According to a Médiametrie survey for the e-commerce and distant selling federation, 75% of those questioned believe that all local shops should now offer an e-commerce service in addition to the store.
In light of these observations, Natexpo launches in 2022 a tailored offering and positions it at the centre of the show: the E-Commerce Solution sector brings together specific equipment, advice for retailers looking for a support developing their online sales. Customer experience, inventory management, click & collect, delivery, equipment, marketplace…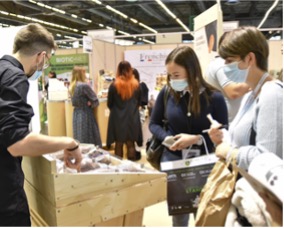 In partnership with Ingrébio, Natexpo is inaugurating this year the Organic Ingredients Discovery Tour. Visitors will be welcome to join and meet the exhibitors in the sector for 1 hour.
The tour will begin with a presentation of the sector at the Organic Ingredients Forum. Then a guided tour of a dozen exhibitors will be offered to you, led by Gaëlle Frémont, founder of Ingrébio.
This tour is accessible for free, on registration, and will be commented in French only.
Do you want to develop your organic offer and stand out in your market?
Be avant-garde thanks to Natexpo:
BULK   •   ECO-RESPONSIBILITY   •   ECO-DESIGNED PACKAGING  •  ZERO WASTE   •   LOCAL   •   CSR   VEGAN   •    RETURNABLE
From September 18th to 20th, take part in Natexpo to unearth the latest organic treasures before everyone else and to boost your offer with the innovations of this limitless universe.
True showcases of innovation, 4 Villages allow you to discover the latest innovations in the sector.

THE COSMETICS VILLAGE
The incubator for young brands offering innovative and creative cosmetic ranges. Discover there exhibitor's stands and events about cosmetic innovations!

THE LAB
Consumers pay a big attention to ecological initiatives, eco-responsible approaches and commitment of companies they trust. The Lab is the place to find a whole offer around zero waste, circular economy or technological eco-innovations.

 THE ORGANIC INCUBATOR
Discover in this sector dedidated to VSEs/SMEs the latest innovations in the food sector, responding to new consumption habits. Sweet and savory grocery products, beverages, fresh products: take a look at these colorful ranges to renew your organic offer.

THE BIG SPLASH
This area brings together the young organic companies, too big to stay in the Villages, but still as rich in inventiveness!
1 in 5 exhibitors takes part in Natexpo within a Village! Don't wait any longer to meet them. Click here to access the exhibitors list.