At the heart of the exhibition, Natexpo will be holding business meetings to help industry professionals develop their business.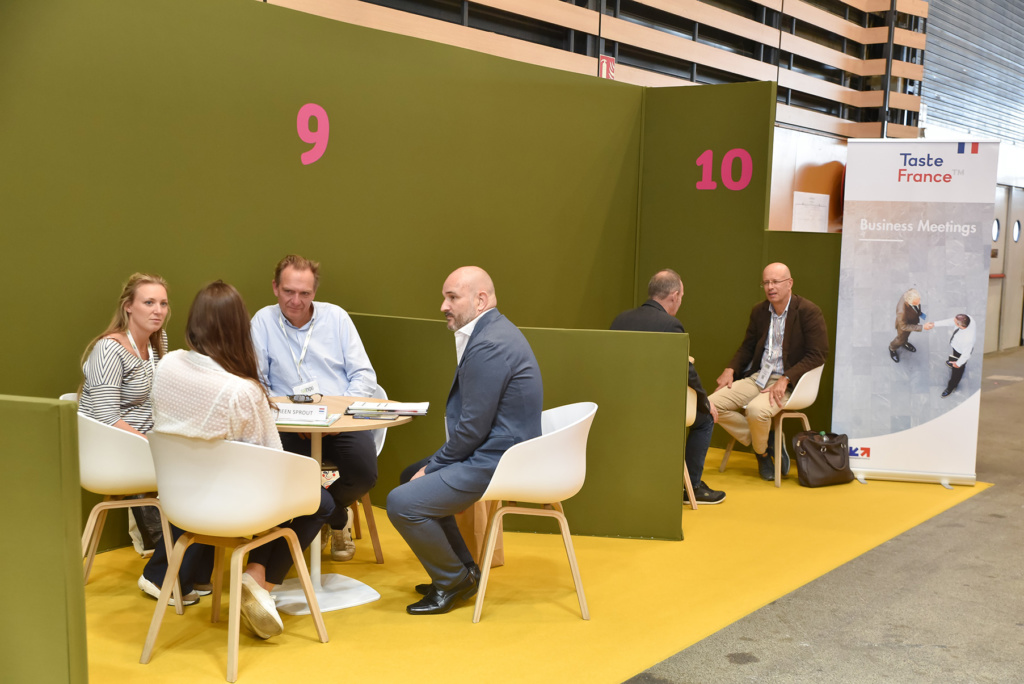 You are visiting Natexpo
You are a buyer in specialized or mass retail, catering, pharmacy and parapharmacy? Benefit from targeted meetings with manufacturers and industrialists in the organic sector, to meet your needs!
What the Business Meetings service offers:
Timesaving: Natexpo contacts exhibitors that meet your criteria and sets up an individual meeting schedule.
Relevance: benefit from prepared and targeted meetings with manufacturers
3 steps to register
1- Download your Natexpo visitor badge
2- Your login details to use the Business Meetings platform will be sent to you by email within a few days
3- Log in and create your profile on the platform, indicate your project and select the exhibitors you want to meet during the show!
Registrations will be open a few weeks before the show.
Natexpo is THE unmissable show to meet all the players in the organic sector. Thanks to Business Meetings, every minute on site is useful!
CEO of Fructifi
You are exhibiting in Natexpo
Industry producers and manufacturers, meet buyers from retail (specialist and mass retail), foodservice (commercial and collective) and the pharmacy and drugstore sector.
The service is totally free of charge for exhibitors. You are simply required to sign up for the service via your exhibitor area and specify what types of buyers you wish to meet. Natexpo then organise and submit a proposed appointment schedule.
What the Business Meetings service offers:
Sourcing: starting in August, Natexpo reaches out to a wide portfolio of decision makers to offer you tailored appointments
Quality: Buyers express their needs and wants, thus guaranteeing the right fit between your capabilities and requirements.
 Registrations will be open from March 2023.
You are visiting Natexpo? Share it on your social networks!
#jevisiteNatexpo