Created in 2005, the Natexpo Awards single out the most innovative, useful, practical and original products launched on the market during the year.
In 2020, nearly 200 new products were submitted to the jury, in 8 categories of the Awards Competition : fresh products, sweet grocery products, savory grocery products, beverages, dietary supplements, cosmetics and hygiene products, household and personal products and services and, equipment for retail and brands.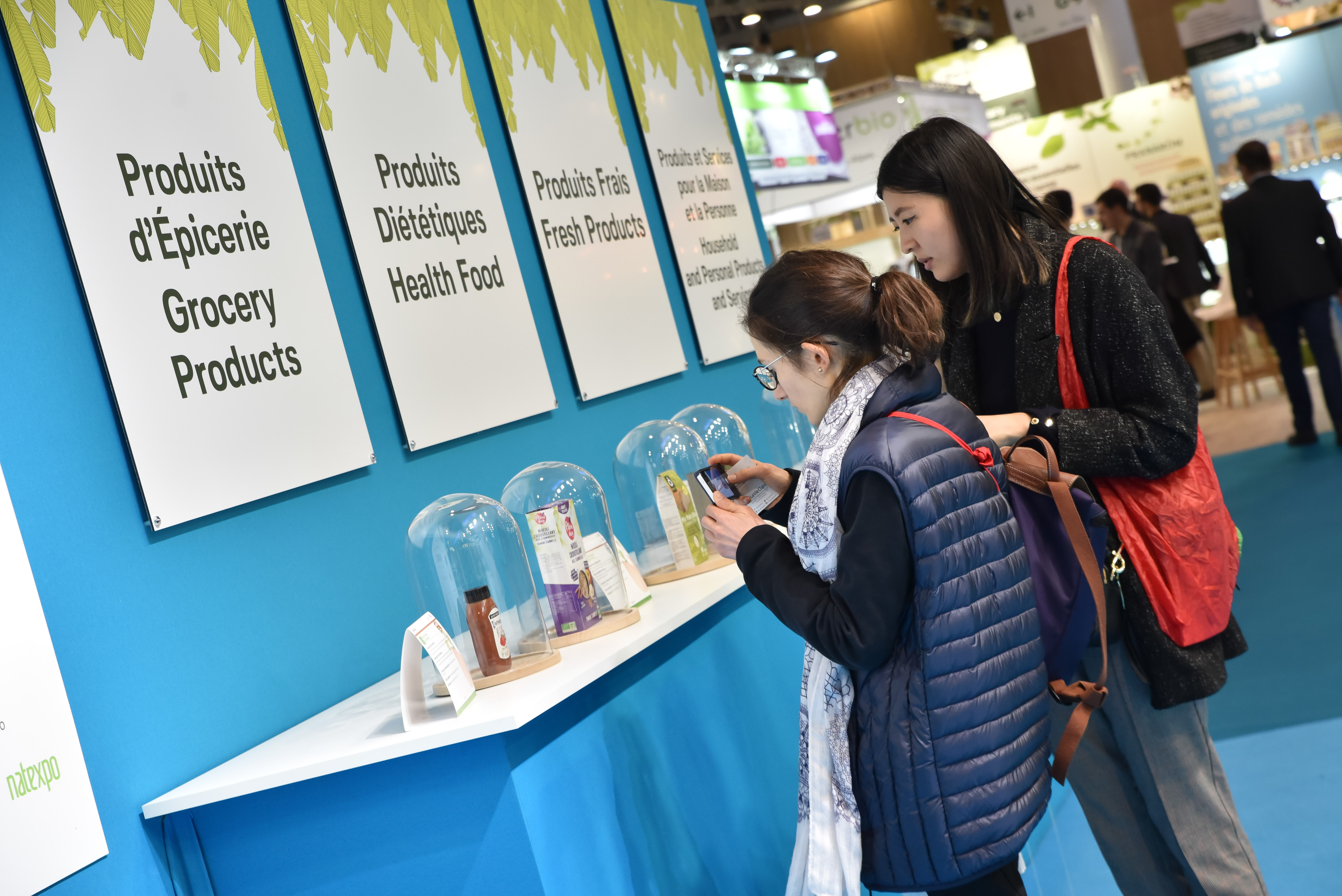 The judges assess the products on the criteria of innovation, consumer benefits and their main performances. The essential organic certification and products' retail prices were also taken into consideration. All the products were tasted or tried out by the judges.
Members of the jury :
• Mirabelle BELLOIR / Hygiene Section Editor, LSA
• Noé CHENEVARD / Vice-president of CNJE (Junior-enterprise National Confederation) 
• Anne DUPUY / Eco-friendly and organic fashion specialist
• Laure JEANDEMANGE / Managing Editor, Les Nouvelles Esthétiques
• Antoine LEMAIRE / Managing Editor, BIOLINEAIRES
• Isabelle MARTINET / Journalist, France 2
• Philippe MILLET / Journaliste, Actif's Magazine – Nutriform'Magazine
• Christine RIVRY-FOURNIER / Managing Editor, BIOFIL
• Anne VANESON / Managing Editor, Actu-Beauté
• Christine VIEIRA / Managing Editor, BIOADDICT.FR
• Christine ZALEJSKI / Food blogger – Cubes et petits pois
The winners of the 2020 Natexpo Awards
During Natexpo, the winning products are exhibited at the show.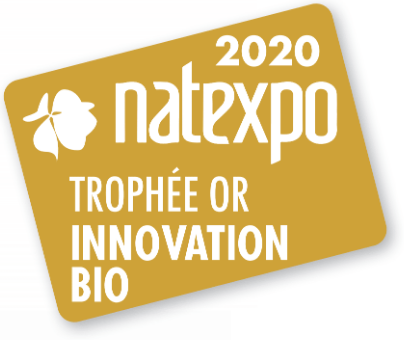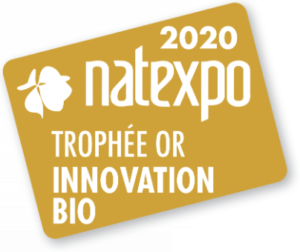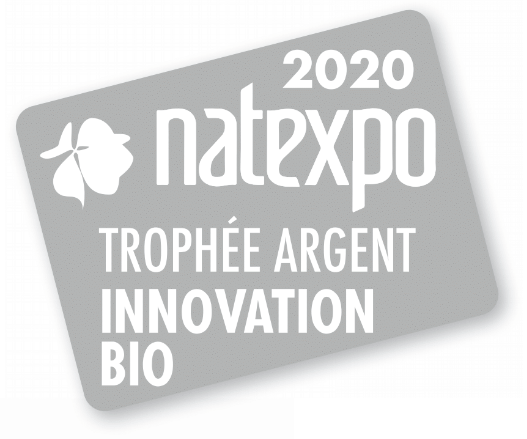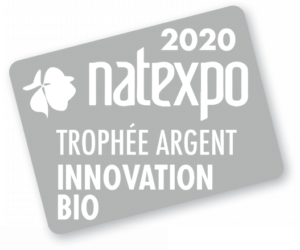 Fresh Products
Gold Award

Bonval sodium nitrate-free Frankfurter sausage
PRONATURA / VITAFRAIS

Sausages made from pork meat according to traditional methods, beech wood smoked and presented in a natural casing. Grey in colour due to no sodium nitrite being used.

Booth I140

Silver Award

Crémeux de Bourgogne
with organic truffle
FROMAGERIE DELIN 

The combination of all the flavours of triple cream cheese (an organic PGI Brillat-Savarin base) with notes of cream and butter, with the refinement of summer truffle (Tuber Aestivum Vitt.).

Booth J121
Savory grocery Products
Gold Award


Sauce au carré
AROMANDISE

Original AROMANDISE recipes. To make a healthy and wholesome dish in a jiffy! No flavour enhancers or palm oil.

Booth K68

Silver Award

Sauce Tomate bio de variété ancienne Valencia orange 250g
VARIETTE 

A tomato sauce made with an orange, organic, traditional single variety, Valencia, with a fruity taste. n all-Gers product from seed to fruit. Extra virgin olive oil from France.

Booth K141
Sweet grocery products
Gold Award


75% spread
AGRO SOURCING

A spread that's as minimalist as it is tasty! 4 organic and fair trade ingredients – and that's all. 75% of dried fruit and nuts. 100% of ingredients are organic and fair trade.

Booth J129

Silver Award

Energy Balls OVERSTIM.s
OVERSTIM.S / LABORATOIRE ODS 

A tasty recipe made from organic ingredients: dates, wild blueberries, almonds, Guérande salt… and nothing else! A healthy alternative to sweet snacks.

Booth J131
Beverages
Gold Award

Ginger and Espelette Pepper kefir
LES BRASSEURS PARALLELES

Fermented alcohol-free drink obtained thanks to natural leaven made up of good bacteria and yeast: fruit kefir. Perfect for a healthy and convivial aperitif.

Booth M148

Silver Award

Organic Crème de Framboise
LA PANACEE DES PLANTES

Organic raspberry cream liqueur.

Booth F121
Dietary Supplements
Gold Award

Bédouze Pomme bio
SAS LES BIO FRERES 

Discover Bédouze bio, Vitamin B12 of natural original, essential for the normal functioning of red blood cells and the nervous system and to reduce fatigue.

Booth I153

Silver Award

Seasonal organic Gournay purple radish juice
LABORATOIRES SUPER DIET

Gournay organic purple radish, a vegetable from yesteryear and 100% from the Hauts-de-France region; made by SUPERDIET using the traditional cold-press method. Colouring and preservative free.

Booth K41
Cosmetics and Hygiene
Gold Award

Takesumi-azuki ultra-fine cleansing powder and face mask
BIJIN

A "foodie" care product with superfoods made following ancestral Japanese health rituals. A 2 in 1 product; gently cleanses, purifies and detoxifies the skin. Can be used as a mask or a cleansing product.

Booth E17

Silver Award

Solid make-up remover with jojoba oil
COMME-AVANT / SI-CREATIVE

This Comme Avant make-up remover is made up of only 4 ingredients which care for your health and our environment. Packaging is kept to a minimum for sustainable consumption.

Booth M20
Household and Personal Products and Services
Gold Award

Pimpant laundry kit
PIMPANT

The fabulous Pimpant kit produces 7 times less plastic and 3 times less energy for transportation. And what others appear to find impossible – palm oil-free!

Booth I57

Silver Award

Marguerite
LE MOUTON GIVRE

The first zero plastic cool bag, a concept combining wool and hemp. You can keep your meals either cool or warm for 4 to 6 hours thanks to this innovative process.

Booth J50
Services and equipment for retail and brands.
Gold Award

Epsilon
ZERO-GACHIS

Epsilon is an anti-waste AI: Incorporating a range of parameters (donation rules, EGALIM Act, unit margin, etc.), it optimises unsold goods management to achieve zero waste.

Booth J59

Silver Award

Vr'Acteur
QUALIVRAC

A highly innovative solution to dispense thick liquid products (European patent). Wooden chests, made in France. A modular system that can adapt to all shops.

Booth G101
Registrations for the Natexpo Awards 2021 will be open soon.