Fresh Products
Golden Award

TAHARAMA with smoked white beans and Britanny dulse (seaweed)
L'ATELIER V'

L'Atelier V' revisits tarama, a world mezze and a classic appetizer, with a recipe that is conscientious and joyous, plant-based, genuinely organic, local and astounding in realism.

Silver Award

Organic stirred yoghurt
SIMPLE COMME BONJOUR

This yoghurt is organic, made with the fresh milk of the day at the farm. Marketed in pouches (1.2kg, 3kg and 5kg). It is distributed locally to supermarkets, collective catering and sold by bulk.
Sweet Grocery Products
Gold Award

Passion fruit and mango flavoured ewe's and goat's milk dessert
FROMAGERIE DU VAL D'ORMEZE

A stirred mix of ewe's and goat's milk, sold in a glass jar to serve three, and featuring a short ingredient list. Available for consumption on the go or for retail, it also stores well and can be kept for a long time at room temperature.
A true anti-waste solution!

Silver Award

KIGNON Lemon-Almond
LA BISCUITERIE HANDI-GASPI

These innovative shortbread biscuits made from unsold bread, are made and packed by people with a disability.
Savoury Grocery Products
Gold Award

Curry Coco Couscous Cup
BIOVENCE-LAZZARETTI

An on-the-go and recyclable cup ready to consume in 5 minutes, combining indulgence and health thanks to high amino acid content (cereals and legumes), for an energy packed meal. 100% plant-based.

Silver Award

DAO Appetizer biscuits – Spicy Indian Curry
BIOTOBIO

These flavoursome biscuits are made with an Indian curry paste. With a hint of Cayenne pepper, they are just spicy enough to take you on a journey!
Beverages
Gold Award

Sparkteez
SPARKTEEZ BFI SARL

Sparkteez, the first all-French non-alcoholic sparkling tea – 17 calories – 4.4g of sugar and 0/0/0 of everything else… and even better: 0% alcohol, with a champagne feel.

Silver Award

Organic Veggy Café
THE BRIDGE

This Veggy Cafè now comes in its new cup format with the same qualities: naturally gluten-free with no added sugar thanks to its Italian rice and marzipan base.
Dietary Supplements
Gold Award

Nomadic Detox Blend
ARCHIE

The only one of its kind in France, our detox blend revolutionises the use and vision of cider vinegar with an innovative recipe and packaging designed with a thought for customers and retailers.

Silver Award

Guayapi Moringa
GUAYAPI

GUAYAPI Moringa is an ayurvedic superfood that has been consumed for thousands of years, with high iron and plant protein content, originating from bio-diversified garden-forests in Sri Lanka.
Cosmetics and Hygiene
Gold Award

Self-tanning drops
LABORATOIRES DE BIARRITZ

The new biological tanning reflex! These self-tanning drops, combined with a face or body care cream, help to retain all the benefits of the skincare product while improving a tan.

Silver Award

Freyja Creamy Protecting Balm
DOUCES ANGEVINES

A creamy face balm, Freyja nourishes the skin deeply, protects it from bad weather, calms red skin and lights up the complexion. Its plant-based formula with garden macerates gives a velvety touch to the skin.
Household and Personal Products and Services
Gold Award

Epur powder for dilution
CHEMBO BEVIL

With the Epur powder for dilution, no futile transport of water, and less plastic thanks to the use of a rechargeable bottle to dilute the power in water.

Silver Award

Solid washing-up detergent
SOLIDE !

The latest version of solid washing-up detergent is more effective and lasts longer. Both economical and ecological, it eradicates 100% of packaging and transported water.
Services and Equipment for Retail and Brands
Gold Award

Spicoj
ULTERIA – BULK AND CO

Spicoj, the first solution enabling the loose distribution of powders, spices, herbs and berries. It distributes just the right amount, and contributes to reducing waste.

Silver Award

Sequoia Circulaire
SEQUOIA FACTORY

Sequoia buys back Sequoia Factory wooden standalone shelf units for €30, and reconditions them in a sheltered work organisation to give them a second life.

International Special Mention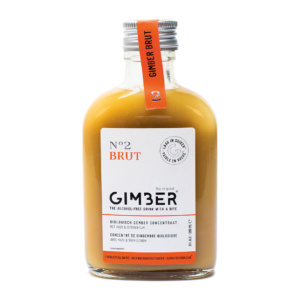 BELGIUM
GIMBER N°2 Brut
GIMBER
GIMBER n°2 Brut is a concentrate of organic ginger, alcohol free, with yuzu and lemon thyme, with 50% less sugar than the original and iconic version of GIMBER.
Rediscover the 2021 Natexpo Awards winners