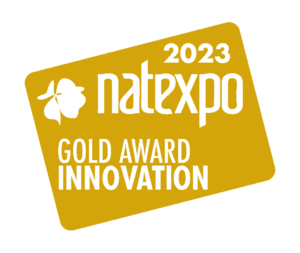 FOOD
Chilled products

Sweet grocery products

Meat-free mince made with peas and fava beans

TOSSOLIA

A meat-free mince with an astounding taste, soya-free, made from French organic peas and fava beans, to produce easy veggie versions of any recipe containing mincemeat.

.

Agen prune pulp with South-West walnuts

LOU PRUNEL

The all French, all South-West product is both a tasty treat and packed with goodness. It combines the health benefits of prunes and walnuts, and can be used as a spread or in cooking.
 
 

Savoury grocery products

Beverages

Tanzanian Kisamvu – spinach, coconut and peanut stew

LE COQ NOIR – LE VOYAGE DE MAMABE

A recipe inspired by the traditional Kisamvu from Tanzania: a stew of spinach in coconut milk, set off with peanut. Ready to serve for an innovative taste experience.

Winter herbal infusion – La Cabossée


IN EXTREMIS

An innovative and flavoursome infusion with chocolate and spicy notes.
74% of ingredients are recovered by-products (cocoa shells, apple pomace). Can be drunk as an infusion or a latte.

 
HEALTH & BEAUTY
Cosmetics and personal hygiene

Dietary supplements

Raspberry dry powder shampoo

CENTIFOLIA

Wet wash your hair less often thanks to its combo of highly absorbent organic powders that absorb excess sebum. Result: clean, fragrant hair with volume – all without using water.

Probiotic Digest

SOURCE CLAIRE

Probiotic Digest is the first probiotic that combines the benefits of isotonic seawater with those of calcium and probiotics. It comes in convenient sachets.
SERVICES & EQUIPMENT
E

CO Products / ECO Services

Services Services and equipment for retail and brands

Pack of 5 washable face cleansing discs


ECODIS

With their innovative, "soft impact" cellulose/cotton material, these five washable make-up remover discs from Anaé are soft, effective with their textured surface, and hardwearing.

Recyclable packaging solution with high barrier properties

EPAC FLEXIBLE PACKAGING

Printed structure with polyethylene base and high protection barriers. The recyclable matte and gloss PE film complies with CITEO recyclability criteria.
NEW CATEGORIES IN 2023
Ingredients and raw materials

Seeds

T-Lin


VALOREX FOOD

A clean label ingredient: 100% linseed flour, organic, gluten free, origin France. Can be use as a total or part substitution for eggs. Secured sourcing chain. Economic savings. Vegan.

Vinaigre Gastronomique de Kéfir
Saveurs de la forêt

THE KEFIR & KOMBUCHA COMPAGNIE

A unique and innovative vinegar with an unusually complex and rich palate, fermented and matured in oak casks for more than six months.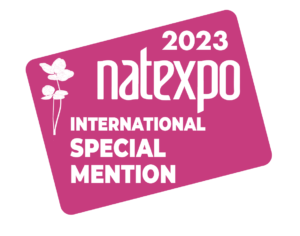 INTERNATIONAL SPECIAL MENTION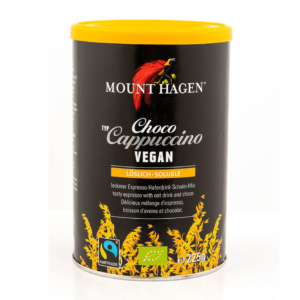 GERMANY
Capuccino Vegan Mount Hagen
WERTFORM / MOUNT HAGEN
First organic and fairtrade vegan cappuccino with oat. Free of additives and stabilizers. Unique taste without cow's milk. Smooth, thick foam for a real "cappuccino" feeling.
Rediscover the 2022 Natexpo Awards winners