Natexpo Digital 2021: a new, unprecedented version offering more interactivity and content
Once again this year, with the aim of being consultable by professionals from all over the world, Natexpo is providing visitors and exhibitors with a digital platform in addition to the physical show.
For this new 2021 version, Natexpo is placing emphasis on interactivity and content: visitors will have access to all the exhibitors and be able to view all their documentation, presentation videos; product fact sheets, new products, and get directly in touch with them by audio or video chat. If they wish, they can also use the digital platform to book their business meetings in advance, which will take place by videoconference.
Another new development in this 2021 version is that visitors will have the opportunity of starting up conversations with one another thanks to a networking module, with a view to facilitating dialogue between all the sector's stakeholders.
A programme of online talks and round tables will also be streamed on Natexpo Digital so that visitors do not miss out on the latest organic trends.
Natexpo Digital is open to all exhibitors and visitors with a pass. The platform will be open from 24 to 26 October 2021, on the same dates as the trade show which will take place in Hall 6 of the Paris-Nord Villepinte exhibition centre.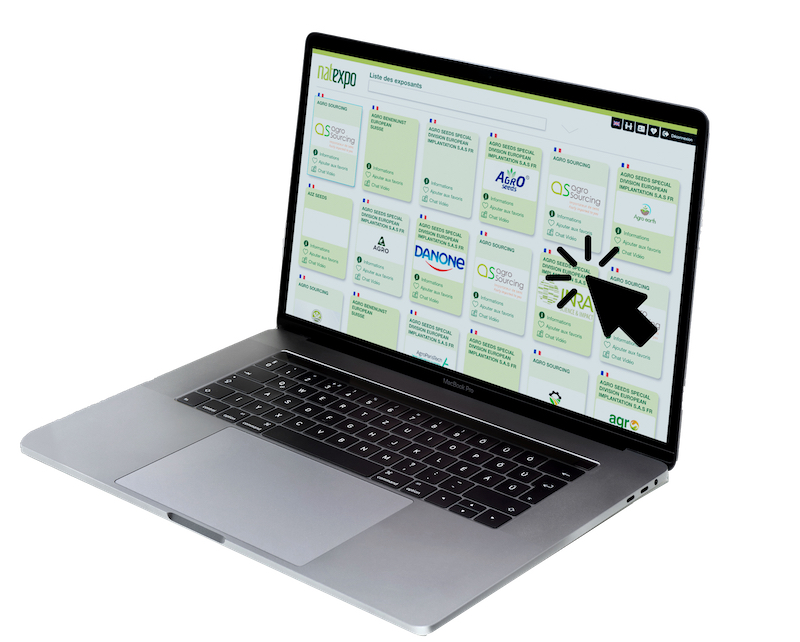 Are you a visitor?
Unable to physically attend Natexpo?
Natexpo Digital has been designed to meet the needs of the most remote international visitors who are unable to attend the show in person. This solution offers you the chance to see all the exhibitors who are physically present on site. You can interact with them live by audio or video chat.
On the platform, discover their documentation their presentation videos, product fact sheets, etc.… and get in touch!
Are you an exhibitor?
Extend your visibility with Natexpo Digital
As an international trade event, Natexpo has a duty to be accessible to professionals from all over the world in all circumstances. This solution has been designed to enable you to take advantage of a new platform for interaction and exchange with the most remote international visitors, in addition to your stand at Natexpo.
As an exhibitor, you benefit, free of charge, from an exhibitor details page on Natexpo Digital. This includes:
– Your presence on Natexpo Digital 
– Your details as displayed in the Official Catalogue, automatically replicated (company name, address, website and social media links, stand number)
– The text chat module
– An extraction of visitor data and the statistics for the visits to you page, after the show.
If you wish to increase your visibility, you can order additional services: online publication of documents, logos, presentation videos, catalogue description, registration for the video chat service, etc.
Sign into your exhibitor area to complete your registration
Visit the section "Catalogue & Natexpo Digital"