Natexpo launches Natexpo Digital, the virtual event in addition to the physical event
To be accessible to professionals from all over the world in every circumstances, Natexpo lanches a digital version of the trade show, in addition to the physical event.
Are you a Natexpo visitor?
Can't make it to Paris this year?
Natexpo Digital has been designed to cater the needs of the most distant international visitors, who might not be able to visit Natexo physically. This new tool offers you access to the comprehensive exhibitors offer. The chatroom will enable you to interact directly with exhibitors. You will be able to access their brochures, presentation videos, product descriptions, and leave your business card to keep in touch for further business partnership. 
And with the Business Meetings, register for free to get an appointment for a videoconference meeting with exhibitors that meet your needs.
Are you exhibiting?
Extend your visibility with Natexpo Digital 
As an international event, Natexpo has a duty to be accessible to professionals from all over the world in all circumstances. This new solution has been designed to allow you to have at your disposal a new platform for interaction and dialogue with the most remote foreign visitors, in addition to your stand at Natexpo.
As an exhibitor, you have a free stand in the digital version of the show. This includes:
– Access to Natexpo Digital 
– A basic digital stand personalised with your stand name
– A choice of main colours for your stand
– An extraction of visitor data and statistics on visits to your stand after the show.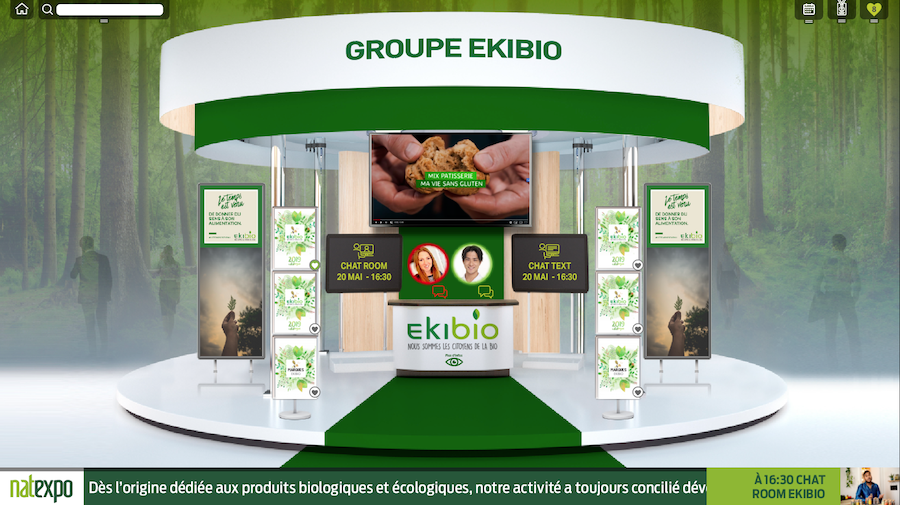 If you wish to enhance your visibility, you can order additional promotional tools and further customise the stand to your brand identity, enrich it with your brochures, presentation videos and boards to highlight your flagship products towards visitors. Advertising space is available throughout the customer journey. The chatroom also enables you to interact directly with your visitors.
More information about Natexpo Digital 2021 coming soon.