Organic sales reached €9.7 million (+15.4%), with all product categories up thanks to the efforts deployed by distribution and manufacturers to put together category streams and secure supplies.
The long-standing organic retailers are revisiting their concepts. The green wave is becoming a tidal wave, organic is reinventing itself powerfully and with fun. The eco-aware vision is no longer sufficient: it is time for action, through creative initiatives.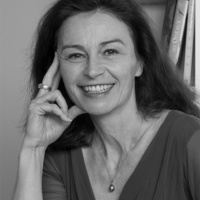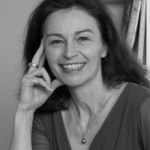 Pascale Brousse is decoding for you the major trends of 2019.
Green, clean and sustainable lifestyle expert for the past 20 years, Pascale Brousse founded Trend Sourcing in 2000.
| | | |
| --- | --- | --- |
| | | |
MACRO-TREND #1 : Increasing commitment #GREEN GIANT
Collective (Eco)awareness
Transparency 3.0, the new foundation of the contract of trust
All-round integrity
| | | |
| --- | --- | --- |
| | | |
MACRO-TREND #2 : The Subzero system, aiming for a circular economy
100% Bio…degradable
Feminine hygiene, 100% clean
The loose trade #nopackaging
Zero waste
Even more organic: water free
| | | |
| --- | --- | --- |
| | | |
MACRO-TREND #3 : Green fun, the new hedonism
Happy green, a new credo
Healthy Mixology
Green gastronomy
Wellness to take away