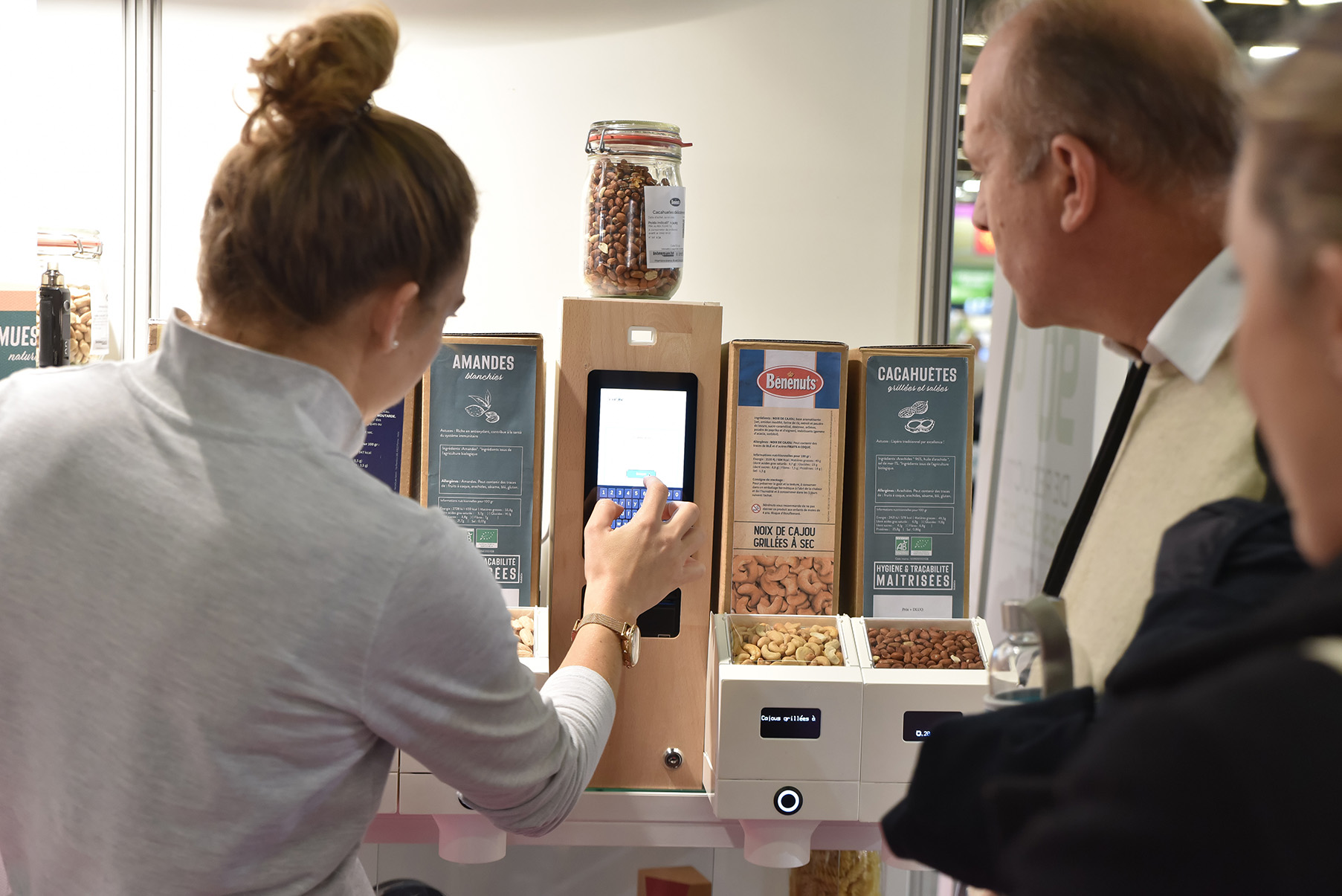 An exhaustive range of retail equipment, services, e-commerce, logistic and training for retail.
Today, there are around 2,700 organic specialist shops in France. They generated a turnover of more than 3 billion euros in 2018, an increase of +7.7% compared to 2017. Far less numerous than general food superstores, they managed to account for 34% of the sales of organic goods to French people for home consumption.
During the lockdown, the average spend in specialist organic shops increased by around +55 %, as found by 95 % of professionals questioned in a recent survey initiated by BioLinéaires & Ecozept, supported by Natexbio & Synadis Bio, in partnership with Biopanel. These shops have demonstrated their agility to adapt and provide new services to make life easier for their customers. Nearly 1/3 of the organic shops surveyed have thus set up distance selling systems: click & collect, drive-in, home delivery, ready-made baskets of goods, etc.
Major trends 
A great number of initiatives are emerging across Europe in organic product retail: online selling, m-commerce, loose goods, automatic vending, farm shops, packaging-free shops, snacks, etc.
Stores are also adapting their interiors to these changes in consumption patterns whilst maintaining their own DNA, thus developing a quite singular model insofar as being a place to spend quality time, an advice centre and a connected platform. Competition is also just around the corner, with Amazon Fresh due to be launched in the near future in France.
These developments are the first signs of a distribution model which is still trying to find its way between "traditional" organic and "mass market" organic.
Products and services exhibited in the sector
Cash tills and sales point terminals
Chilling appliances
Click and collect equipment
Communications agencies
Consultancies
CRM
Data / processing
Decoration / atmosphere
Drive-in equipment
Electronic / contactless payment
Furniture / Showcases
Interactive display cabinets
Interactive terminals
Interior design

Kitchen equipment
Labelling / coding
Logistics
M-commerce
Mobile apps
Shelving
Social commerce
Specialist retail equipment
Store fittings
Store signage
Tactile screens / tables
Training
Vending equipment
Weighing