Where it all begins, this is the motto of Natexpo.
The villages, real concentrates of innovations, in which 1 exhibitor out of 5 takes part, are the undeniable proof of this.
Through its 6 Villages, veritable showcases for organic innovations, Natexpo gives young shoots the opportunity to find their place in this constantly evolving market.
Organic Food and Wine Incubator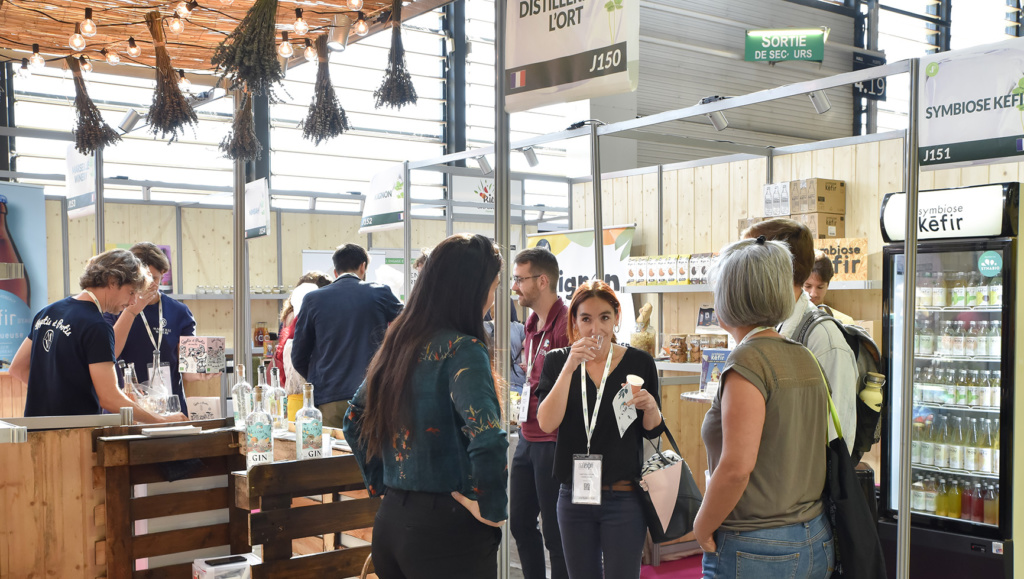 The Organic Incubator is a space dedicated to support small firms which are the very essence of the organic sector. Discover, among other products, wines and spirits produced through organic farming and biodynamics.
It serves as a springboard for small firms, helping them to exhibit at Natexpo through preferential stand prices*. 
It provides a unique opportunity to meet and exchange with French and international players from the organic sector, in a friendly and professional atmosphere.
We loved the "startup" and "innovation" spirit of the Natexpo incubator. The atmosphere between young exhibitors was very friendly and stimulating. We found that this area attracted a lot of people looking for innovation.
Aurélie D'HULST – Founder of Sienna & Friends
Organic Food and Wine Big Splash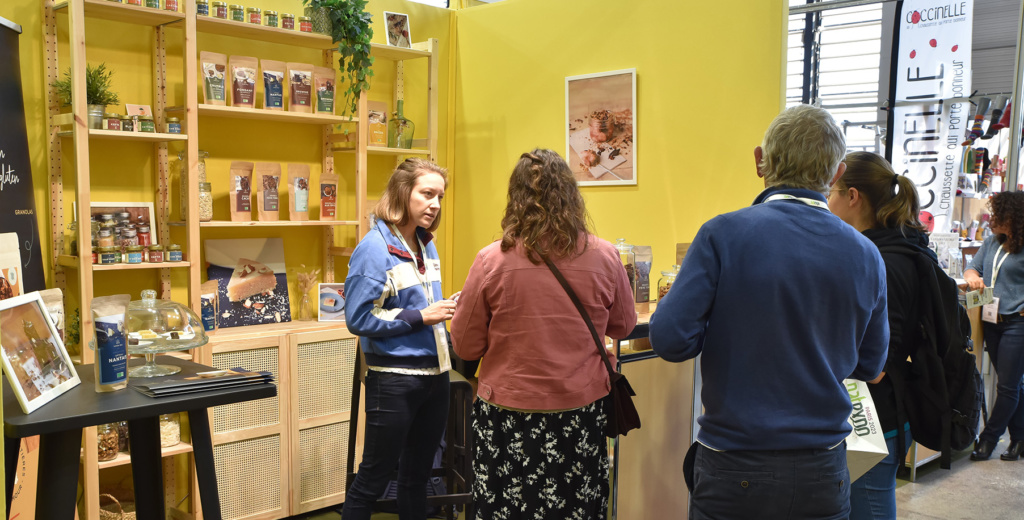 This Natexpo's exhibiting option was invented in the aim of helping small businesses of the organic food and wine sector to grow in the exhibition and on the organic market!
A fitted 6 sqm stand, increased visibility and a preferential price: this stand option is open to all companies that meet the criteria for a stand in the Villages* and is offered to exhibitors who have to take the plunge into the 'main pool' after 2 participations in the Organic Food and Wine Incubator.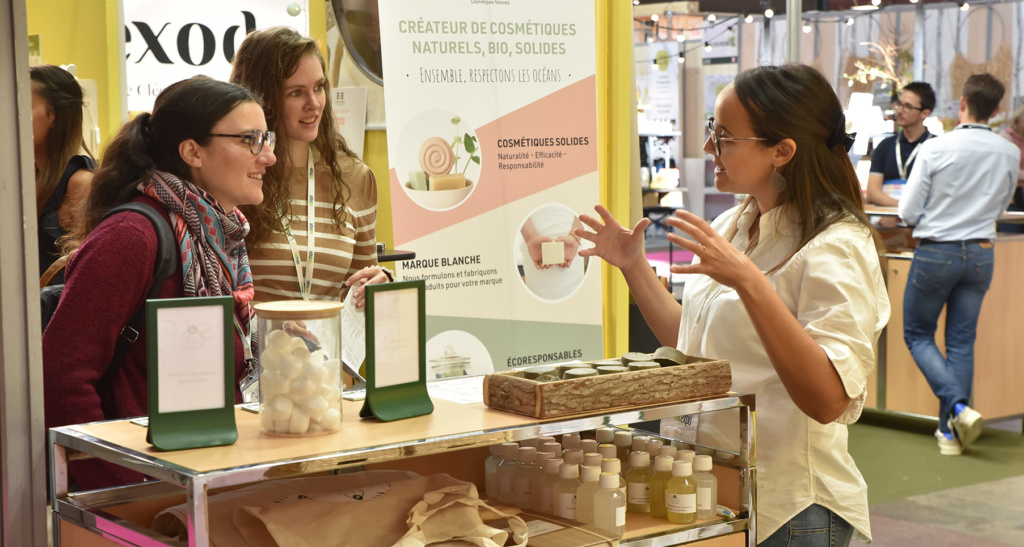 Adaptation of the Organic Food and Wine Big Splash for VSEs and SMEs offering organic cosmetics, that are set to grow in the organic world, after 2 participations in the Cosmetics Village*.
* Exhibiting within a Village or the Big Splash is open exclusively to small companies with turnover of less than €500,000 excl. VAT in 2021. They can exhibit in the Incubator and the Villages during 2 years, then dive into the Big Splash for 3 years maximum.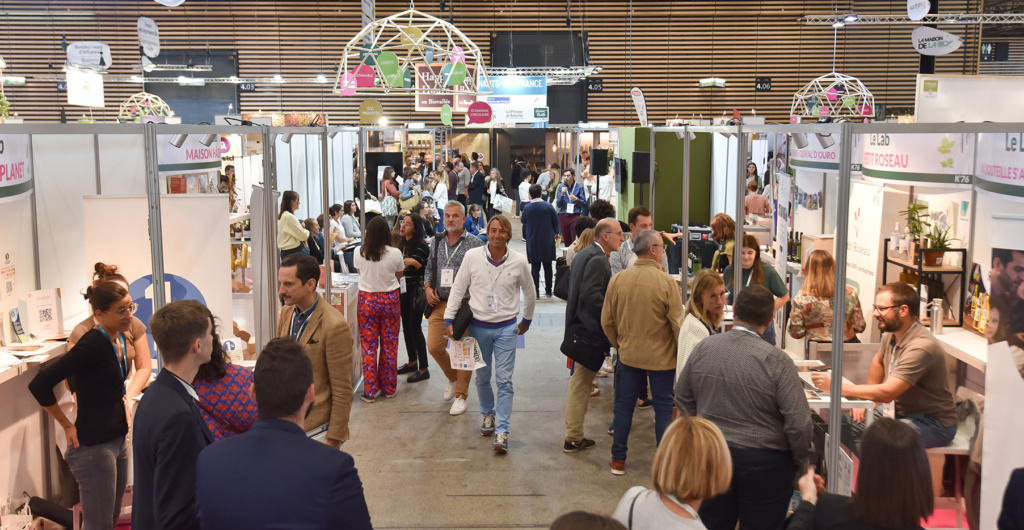 The Lab is an exhibition and pitches areas for companies of circular economy and technological eco-innovations
The organic market is booming and consumers are more and more asking for good, healthy and local products.
Beyond the product, they are also very receptive to ecological intiatives, eco-friendly processes and to the commitment of the companies they trust.
Waste management and recovery, zero waste, product life cycle analysis, use of renewable resources and recyclable materials, reduction of carbon emissions, energy transition, local sourcing, logistics sustainable consumption, promotion of producing regions, seasonal products, etc., are key topics for the B2B2C landscape – even more for the organic secteur stakeholders.
This is why Natexpo chose to offer an opportunity for those companies to highlight their innovative approach and products, producing added value to the organic sector and its consumers and support brands and manufacturers in their CSR strategy.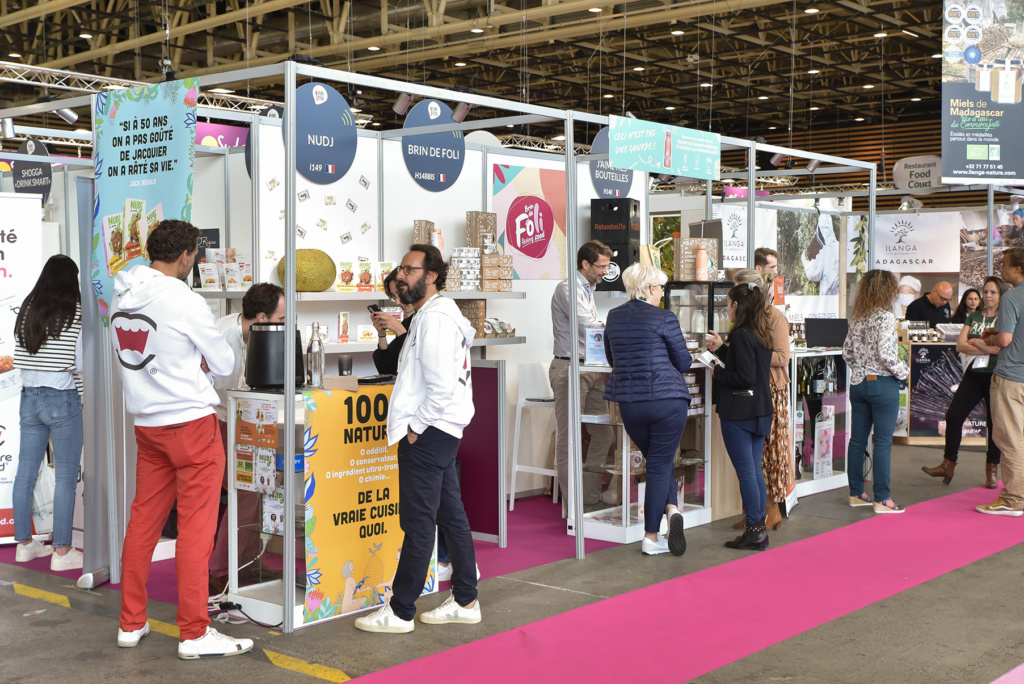 For the 3rd consecutive year, Natexpo is hosting the FoodTech Village: a unique space dedicated to young companies from the FoodTech Community.
Its mission is to promote and support the emergence and development of innovative solutions, from pitchfork to table fork. In particular, it builds bridges between start-ups and other sector players reflecting the diversity of our regions and communities.
Within the Organic Food sector, the FoodTech Village brings together nearly 10 companies carrying innovative digital, technological and entrepreneurial initiatives related to organic food.
Discover the startups exhibiting on the FoodTech Village :
C&DAC – Stand I96
DEVORE FOOD – Stand I90
EXCELLENT BURGER – Stand – J99
FUNGU'IT – Stand J99Bis
IN EXTREMIS – Stand J97Bis
KEDELAI – Stand I94
POLINE – Stand J97Bis
RECONECT – Stand J91Bis
SINCERA FOOD – Stand J91
STOKELP – Stand J95
TILKAL – Stand I92
YESWELAB – StandJ93