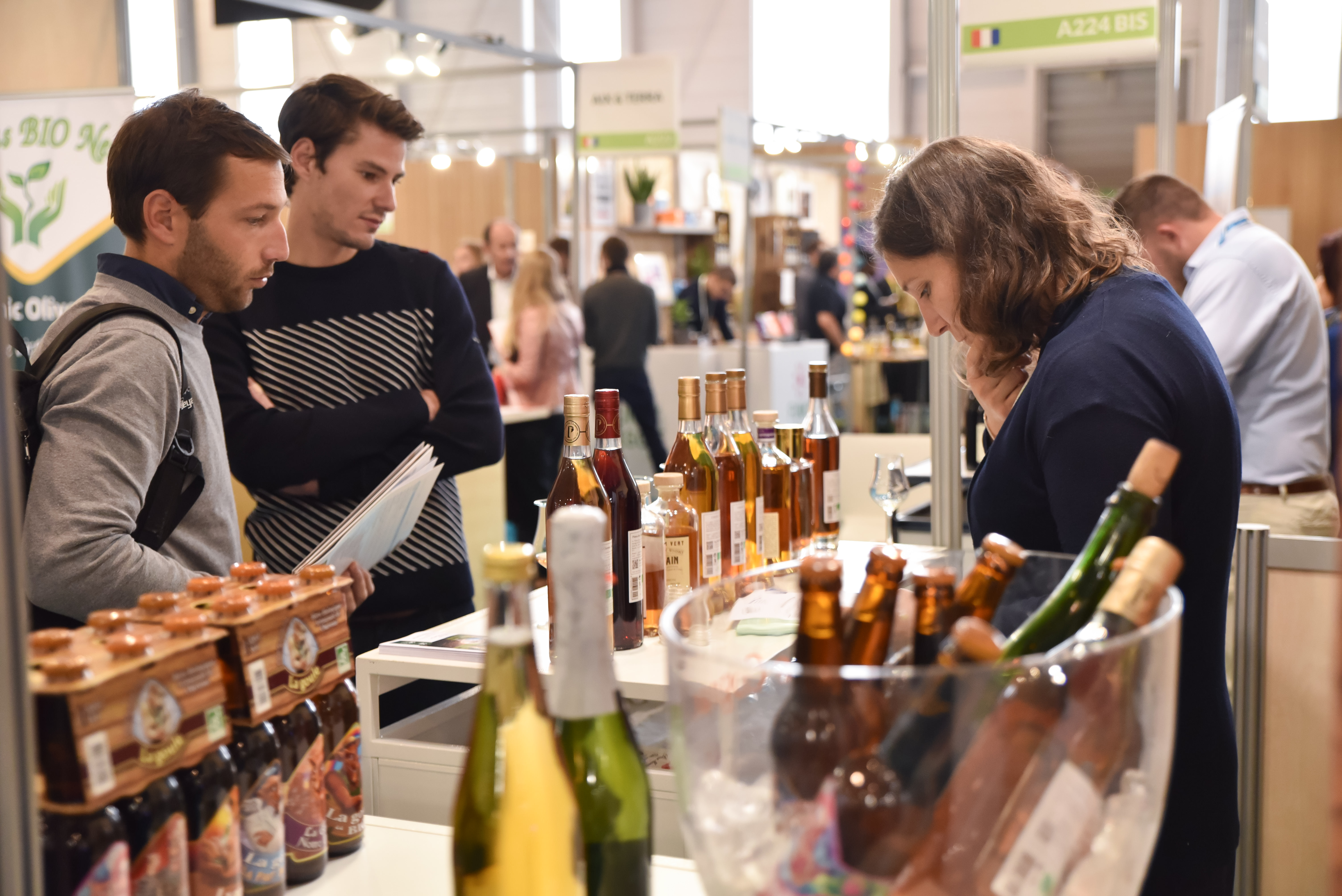 The Wine Village is designed to encourage initiation to wines and spirits produced through organic farming and biodynamics.
It provides a unique opportunity to meet and exchange with European players from the organic sector, in a friendly and professional atmosphere.
Organic wine: French export champions
(source: Agence BIO)
In 10 years (2007 to 2017) the organic vineyards area has been multiplied by 3.5. In 2014, the 66,356 hectares of French organic vineyards accounted for 21% of all organic vineyards worldwide.
Sales of organic wine grew by 17.2% between 2014 and 2015, reaching 670 million euros at the end of 2015. In the first half of 2016, organic wine sales rose by 10% year-on-year.
Wine accounts for two thirds of French exports of organic goods by value (435 million euros of organic goods exported). Moreover, 50% of organic wines produced in France is sold abroad.