At a time when the market and citizens' expectations are profoundly changing, it is time for companies from the organic sector to reinvent themselves and reassert their commitments loud and clear!
Created in 2017, BioED is the sector-specific label for organic food companies, based on the reference standard ISO 26000. BioED is the framework through which companies pledge to go beyond European regulatory requirements and incorporate sustainability at the heart of their mission and make a positive contribution to the transformation of our society. As proof of their commitment, their practices are audited each year by an independent third party body.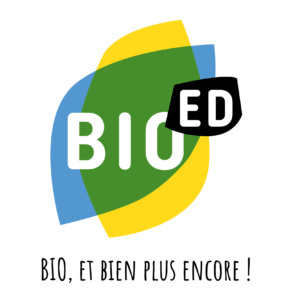 For the labelled companies, their impact will be measured each year according to key indicators and published in the BioED label's CSR observatory sponsored by Synabio. The 46 companies with the label pledge to improve their practices to contribute to the construction of a sustainable food model.
Thanks to the label, these companies take actions on all three pillars of sustainability: environment, social and governance.
Sustainability is rooted in the companies' strategy: in 65% of the firms, the Sustainability officer is a member of the management committee, while the CSR function reports directly to the top management in two thirds of them.
The proportion of women in managing bodies is on the increase. On average, 44% of management team members are women (compared with 18.5% and 24.2% on average in the management committees of SMEs and non-listed medium-sized enterprises, according to a KPMG report in 2019).
They are also companies which make a strong commitment to environmental issues. For example:
89% of firms have begun investigating and taking action to eco-design their packaging,
50% of firms have implemented an action plan to reduce their carbon footprint.

And finally, the development of responsible supply chains should not be overlooked, since:

21% buy more than 50% of their raw materials from fair trade,
34% of firms have signed up to a fair trade label for some of their products.

Community commitment, governance, supply chains, HR: BioED-labelled companies aim to go further than European organic specifications by incorporating a genuine company-driven approach. They thus fulfil the demands increasingly expressed by consumers to provide transparency on their positive and negative impacts, while seeking to continuously improve them.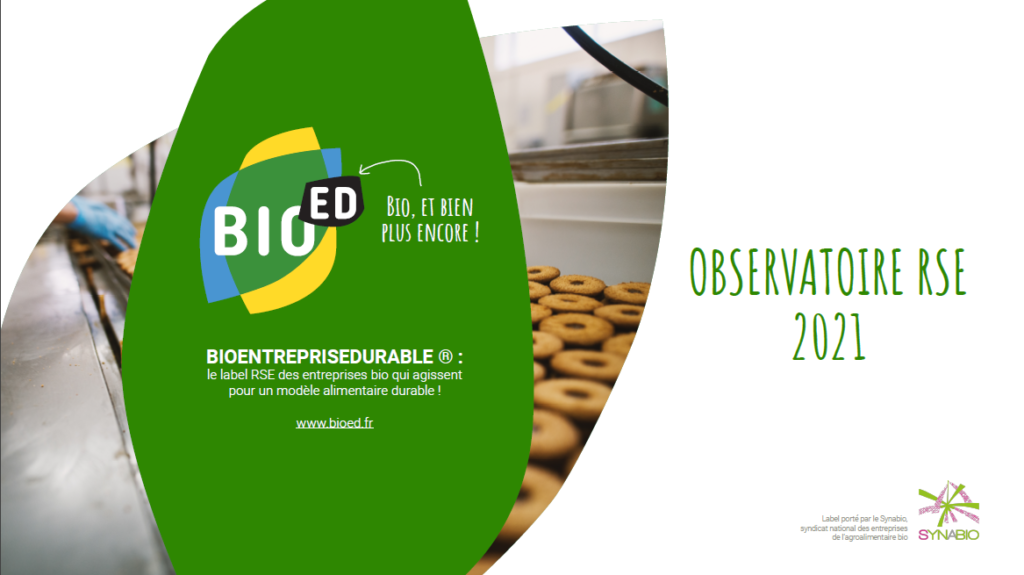 Discover the findings of the Observatory here (in French): https://bit.ly/ObservatoireBioED21
Here are the BioED labelled companies exhibiting at Natexpo 2021:
Arcadie

Atelier Sarrasin

Autour du riz

Biocoop

Biobleud

Biofuture

Biogroupe

Biomère / Jubiles

Bioplants

Bodin

Coquelicot Provence

Cototerra (Coteaux Nantais)

Croquelicot

Danival

Grillon d'Or

Ekibio

France cake tradition

FRDP Bioregard

L'Angelus

Laboratoire Léa Nature

La Mandorle

La Vie Claire

Le Moulin du Pivert

Les Biolonistes

Les Jardins de Gaia

Kaoka

Naturgie

Naturalia

Naturopera

P

oder

Vitafrais (Organic Alliance)

Perlamande

Terra Cérès

Tossolia

Vitamont carte nature