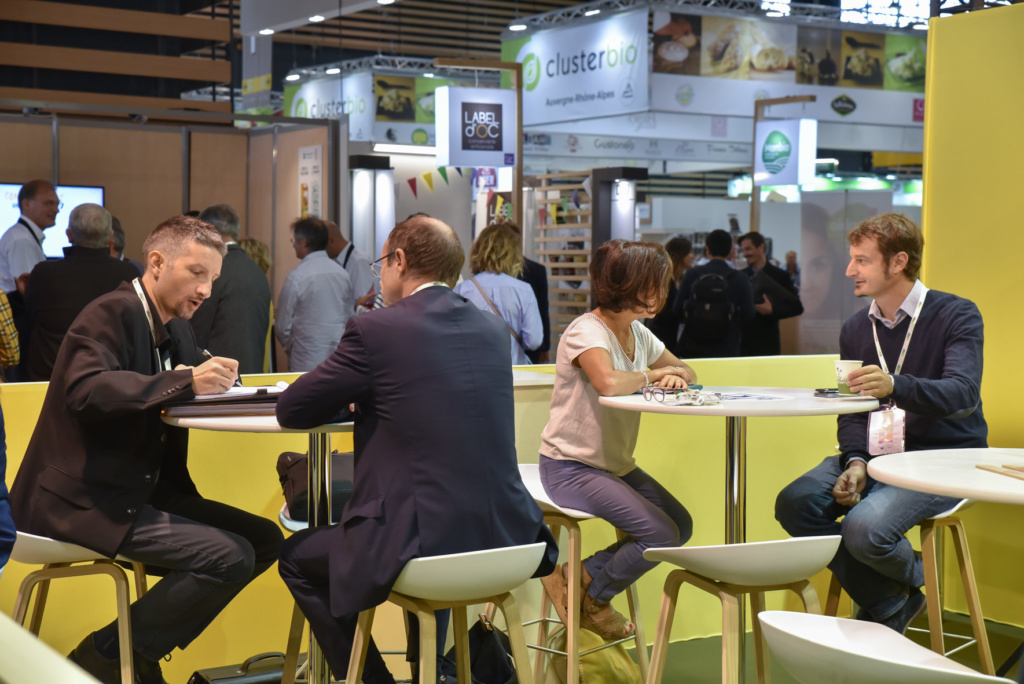 A new venue offering speed meetings between future founders of organic stores and retail specialists. Come and source the best advice for your activity: certification, finance, merchandising, etc.
Schedule 2018
Open from 9.30am to 2.00pm. Speed meetings last 20 minutes. Sign up on site: stand D98
For successful independent retailing
Your solutions for shop layout, fittings and POS promotion with ALV
Key steps to building a project, including signage, POP, promotion and communication
The most appropriate breakdown of retail space by product section
Basic rules of the customer itinerary
Bulk self-service and behind-the counter service
How to estimate costs
Your eco-friendly electricity solution
Meet Enercoop, a supplier of fully renewable and cooperative electricity, which supports food shops in controlling their energy bills.
Checkout and management of your organic shop
With more than 20 years of experience of supplying checkout equipment for local shops, AEM SOFT offers a range of checkout software solutions for optimised management: everyday management of your food shop, group purchasing, multiple stores, loyalty programmes, etc.
Choose wood for your shop fittings
MOBILWOOD offers a comprehensive platform of services relating to wood-made shop fittings and architecture. With its agile structure, the firm is quick to capture the latest trends, offering the best response to customer expectations and improving the overall performance of the point of sale.
Its design office is capable of designing, modelling, evaluating and delivering the best-suited wood-made shop layout for your activity and strategy. Manufacturing takes place in the company's workshops.
The company remains true to its founding ideals and values: Sustainable Development to protect nature and the environment.
Finance your business
La Nef is a financial cooperative offering savings and credit solutions targeted at projects of social, ecological and/or cultural value.
With banking regulation compliance at the top of its list, La Nef reinvents the job of banker, making it both professional and radical.
In contradiction to the banking industry's complexity and opacity, La Nef offers a simple and transparent range of services based on fair pricing which above all gives meaning to how money is used.
Its mobile team of advisers and bankers are constantly out on the front line, meeting savers and businesspeople and actively contributing to the local development of a sustainable economy that works for people. Furthermore, La Nef's local membership groups contribute to dynamic and fruitful exchanges within the cooperative. More broadly, from the first customer meeting to the follow-up of a loan, La Nef's business practices are guided by high personal ethics.
Investment loans – professional micro-loans – bank overdrafts – corporate shares