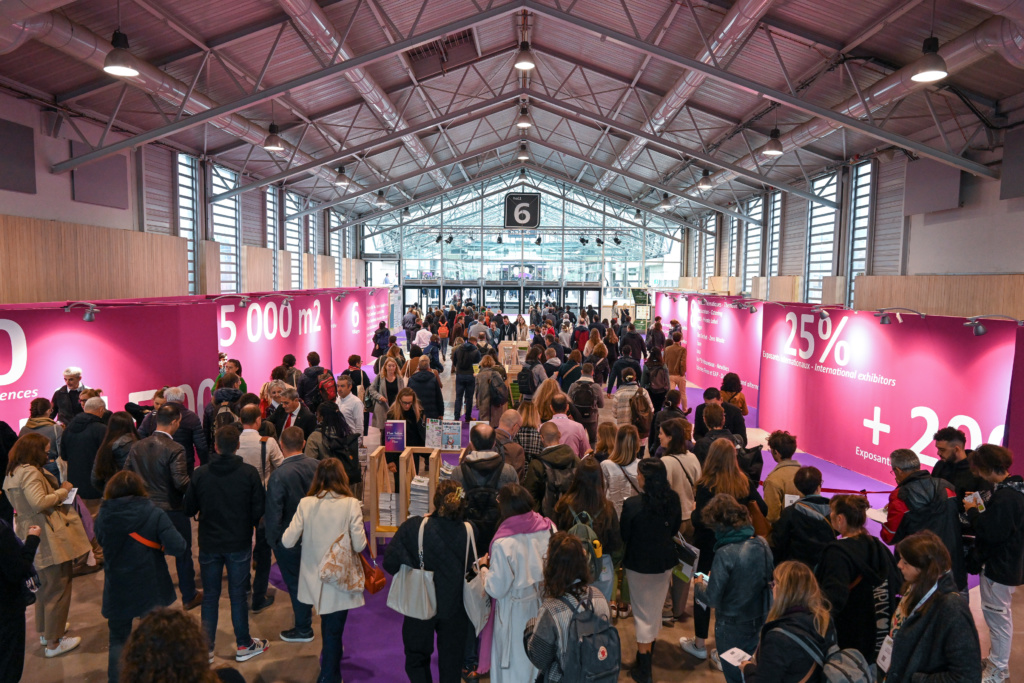 On 24 October, the curtain came down on the 2023 edition of Natexpo, the essential event entirely dedicated to the market players of the organic sector, held at Paris Nord Villepinte exhibition centre. The show attracted 11,056 professionals over the space of three days, with a noteworthy international contingent this year, making up 14% of the total attendance during the show, and clocking a high of 20% on the Sunday alone.
The show welcomed a wide array of profiles: specialist organic shops, retailers, processors, importers, wholesalers, manufacturers, start-ups and project developers all among them. It provided a platform for business discussions, the sharing of visions and feedback – on the stands, in the forums and round tables, and during specially scheduled business meetings.
Trading and business, innovation and vision, exchange and sharing: the markers of a 2023 show that was keenly awaited by a spirited market that is resolutely focused on the future.

"It's true that in the wake of a phase of exceptional growth, the organic sector is experiencing a slowdown – due in part to inflation, a cost-of-living crisis and the multiplicity of labels which only add to confusion in consumers' minds. Nevertheless, the legitimacy of organic and its essential contribution to protecting our health, our environment and shaping a more serene future have taken firm root; the motivation of the sector's players, resolutely focused on the future, is unquestionable. Natexpo has always pursued the ambition of uniting the organic ecosystem and shining a light on the vitality and innovation capacities of the sector's businesses. The sheer number and quality of the French and international players visiting the show and their enthusiasm for the innovations on display offer proof that we delivered on our promises for this new edition of Natexpo", says Florence Roublot, Director of Natexpo.