In recent weeks, countless gestures of solidarity have been observed in the organic cosmetics sector.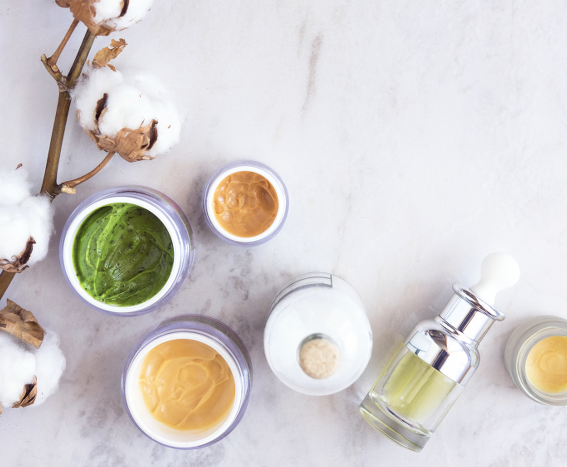 Responding to the lack of hand sanitizer
At the beginning of this crisis, France rapidly catered to the shortfall in hand sanitizer solution, an essential component of hygiene and barrier techniques, in particular in the medical field. Following the publication of the order of 20 March, several natural and organic cosmetics firms were quick to reorganise their production lines to manufacture alcohol-based hand sanitizer.
Such was the case at Phytema* where production was brought to a total standstill in order to devote resources to the manufacturing of five tonnes of hand sanitizer per week, destined for the Auvergne Rhône-Alpes region of France. Laboratoires Roig introduced similar measures. Given their more modest resources, a crowdfunding operation was conducted to finance this project. Many firms also played their part in their local community, such as Léa Nature* which made and distributed 25,000 bottles of hand sanitizer in response to appeals from hospitals. The organic cosmetics firm Algovital also manufactured 35 tonnes of gel for use in France's care homes.
But the spirit of solidarity sweeping through the organic sector was not limited to the mass production of hand sanitizer.
Donations to carers
In consideration of the stressful everyday working conditions of carers, many organic cosmetics companies mobilised to thank medical staff by donating cosmetics and toiletries to them.
Very soon after the start of the crisis, skin creams were dispatched by a significant number of brands (Fleurance Nature, Marilou Bio*, Les Happycuriennes, Arc en Sels, Belle & Bio* and many more) to help alleviate carers' skin problems triggered by the repeated use of alcohol-based hand sanitizer and the wearing of face masks.
Other, more isolated initiatives included the donation of hand-made soaps, shea butter and floral water. Many organic market players decided to give cosmetics to healthcare facilities to pay tribute to frontline staff for their untiring hard work and bring them comfort during this difficult period.
Other small and boutique firms played their part in the effort by locally donating masks and protective visors to healthcare establishments which were in need of them. (Terre d'Oc, La Savonnerie du Nouveau Monde, FP Mercure* etc.)
On a larger scale, the trade association Cosmébio mobilised its members to donate toiletries and cosmetics to hospitals and care homes all over France. Launched on 6 April 2020, this gesture of solidarity resulted in more than 23,000 products being collected, which were sent to elderly care homes, hospitals, clinics and Covid-19 care centres.
* Natexpo 2020 exhibitors. Full list of exhibitors available at this link.