Good News ! 
Starting on 1 January 2022, the offering of collective catering services must include at least 50% of organic products. An obligation that offers a new opportunity for organic development in France.
A fast-growing market, fuelled by new consumer patterns and driven by market players.
In France, the organic market has been growing fast recently, especially since the lockdown. Already in 2018, consumer purchases of organic food were estimated at 9.7 billion euros in 2018, a 15.37% rise on 2017 and a jump of 1.4 billion euros in only a year. Today, nearly 5% of all food purchases of French households is organic food.
In 2019, more than 9 in 10 French people ate or drank organic at least occasionally, and almost 3/4 buy organic on a regular basis – at least once a month. 14% are daily consumers! According to a recent survey, the organic sector recorded an 8-point increase in buyers during the lockdown.
Source: Agence Bio and AFP.
The Organic Food and Wine sector: expanding fast
More than 700 companies will be exhibiting in the Organic food sector in 2021, which is the largest in the show. Its scale is a reflection of the vitality of the market both in France and abroad. It is the largest concentration of organic food for all sector professionals. Worldwide, the organic product market has grown nearly fourfold in the space of ten years, valued at more than 100 billion euros in 2018 while it was estimated at 92.8 billion euros in 2017.
Product categories on show in this sector
Drinks (water, alcohol, fruit juice, soft drinks)
Butchery (meat, poultry, etc.)
Bakery (pancakes, bread, cakes, pastries, etc.)
Dairy (butter, cheese, milk, eggs, dairy food, etc.)
Grocery goods (cereals, spices, oil, etc.)
Seafood (shellfish, crustaceans, fish, etc.)
Fresh goods (fruit, vegetables, etc.)
Breakfast (biscuits, confectionery, coffee, tea, etc.)
Frozen food (ice cream, etc.)
Find more organic food on the Villages :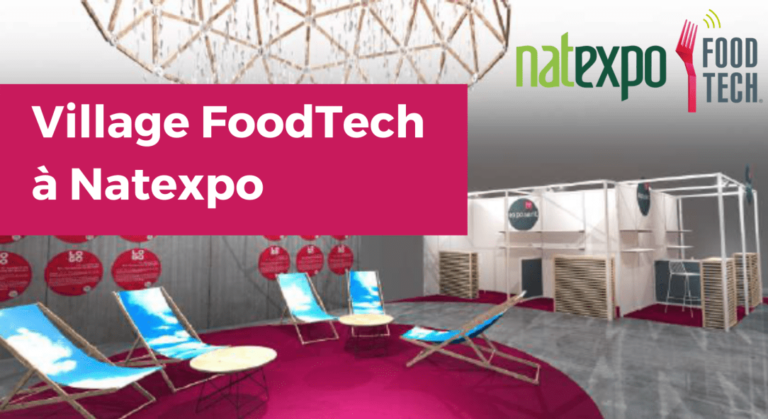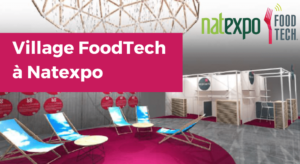 This year, Natexpo is welcoming the FoodTech Village, an unprecedented space dedicated to young companies in its network, in order to showcase startups from the FoodTech community, designing innovative organic products but also eco-responsible solutions. 
>> Discover the FoodTech Village