The organic market is in turmoil, there is a surplus of organic raw materials, and others face supply shortages… formulating and developing organic products today is no mean feat!
Since 2017, Natexpo has also been offering a place at its exhibition to meet suppliers of organic ingredients. This year, around forty exhibitors will be present in the Ingredients sector, but nearly a hundred exhibitors offer opportunities to purchase organic ingredients.
The challenges are always high, in terms of supply, formulation constraints or regulations, but innovation is also in full swing in this ingredients sector. This is what the speakers at the Organic Ingredients Forum at the heart of this hub will be highlighting throughout the three days.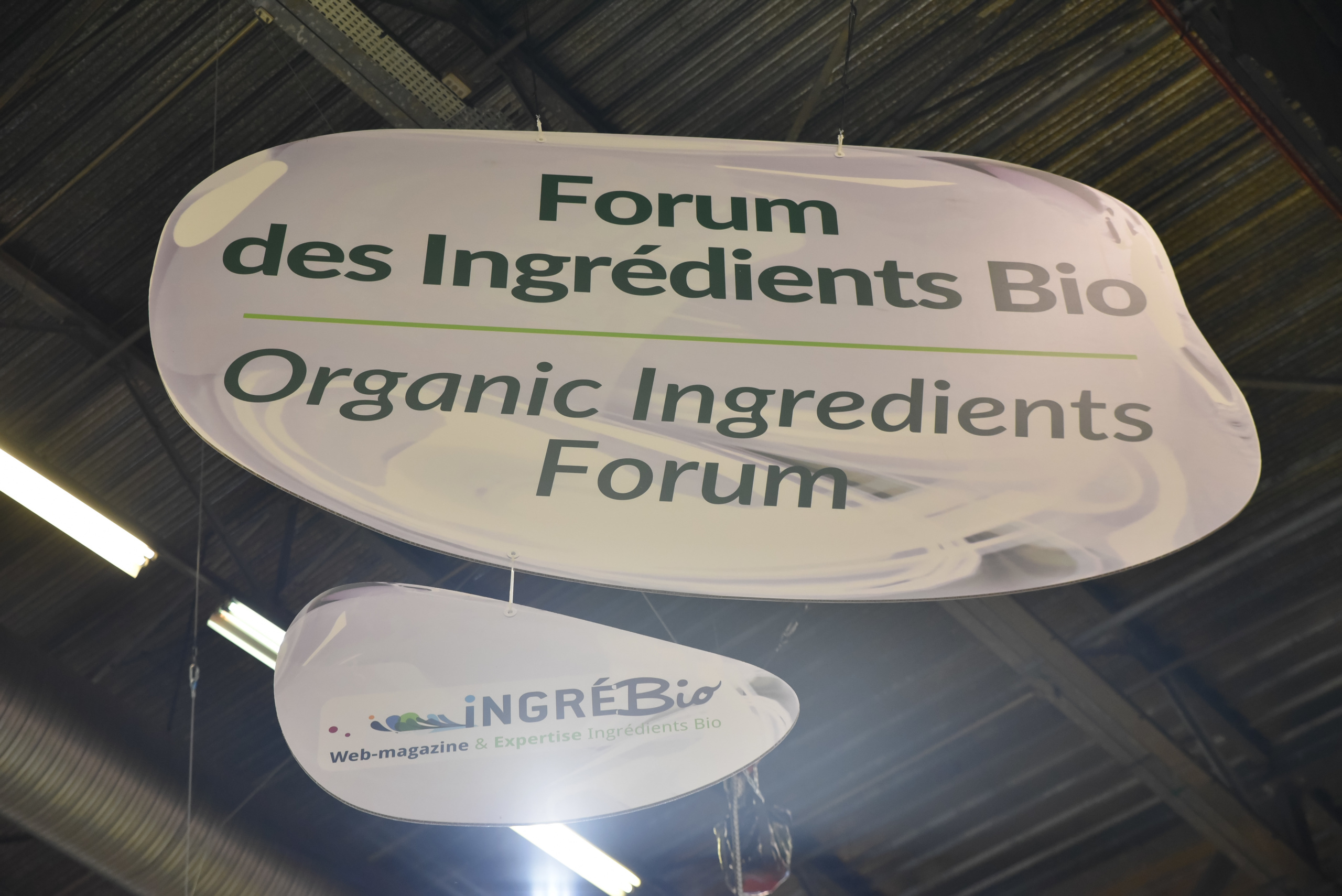 Organic Ingredients sector: innovation centre stage
Whether for food, nutraceutical or cosmetic applications, the ingredients offering has been observing the same changes for the past few years. Increasingly functional ingredients, increasingly respectful processes (caring for the product and the environment), a focus on quality (taste, nutrition, sensory…), and above all ingredients with meaning, a history, an origin…
We will be taking a look at innovations in organic ingredients for the food and dietary supplement sectors with Gaëlle Frémont, founder of INGREBIO, and a specialist in organic ingredients. "For the food sector, we will be addressing three specific themes this year: local or reshored supply verticals, 'organic+' verticals, and plant proteins." New this year: these trend presentations will be accompanied by guided tours around the ingredient suppliers present.
For the cosmetics sector, Magali Barbier from Cosmébio will be in charge of the presentation and the ingredient discovery tour.
Formulation of organic processed products: be up to date
More specifically, for the formulation of organic food products, the talks will provide several guidelines to help companies in their development. Bernard Lignon from SYNABIO will discuss the organic regulations, and in particular the changes that processors need to be aware of. Through practical case studies, Paul Vandooren from Adrianor will present the tools developed by RMT ACTIA TransfoBio to help companies formulate organic products in a simple and sustainable way.
A special focus will be proposed this year on organic plant proteins. Indeed, following the comprehensive study conducted by Cluster Bio Auvergne-Rhône-Alpes, Nutrifizz and Ingrébio on this subject, some of its findings will be unveiled at the Organic Ingredients Forum, in addition to the dedicated Discovery Tour mentioned above. Justine Dragon from Cluster Bio will present the results of the study on consumer perception of plant proteins and their presence in processed products. And Émilie Dalle from Nutrifizz will present a summary of the nutritional analysis of organic plant proteins available on the European market.
In the area of dietary supplements, we will also find a focus on vitamins and minerals of natural origin which are gradually developing in the organic sector, with Émilie Chanséaume from Nutrifizz.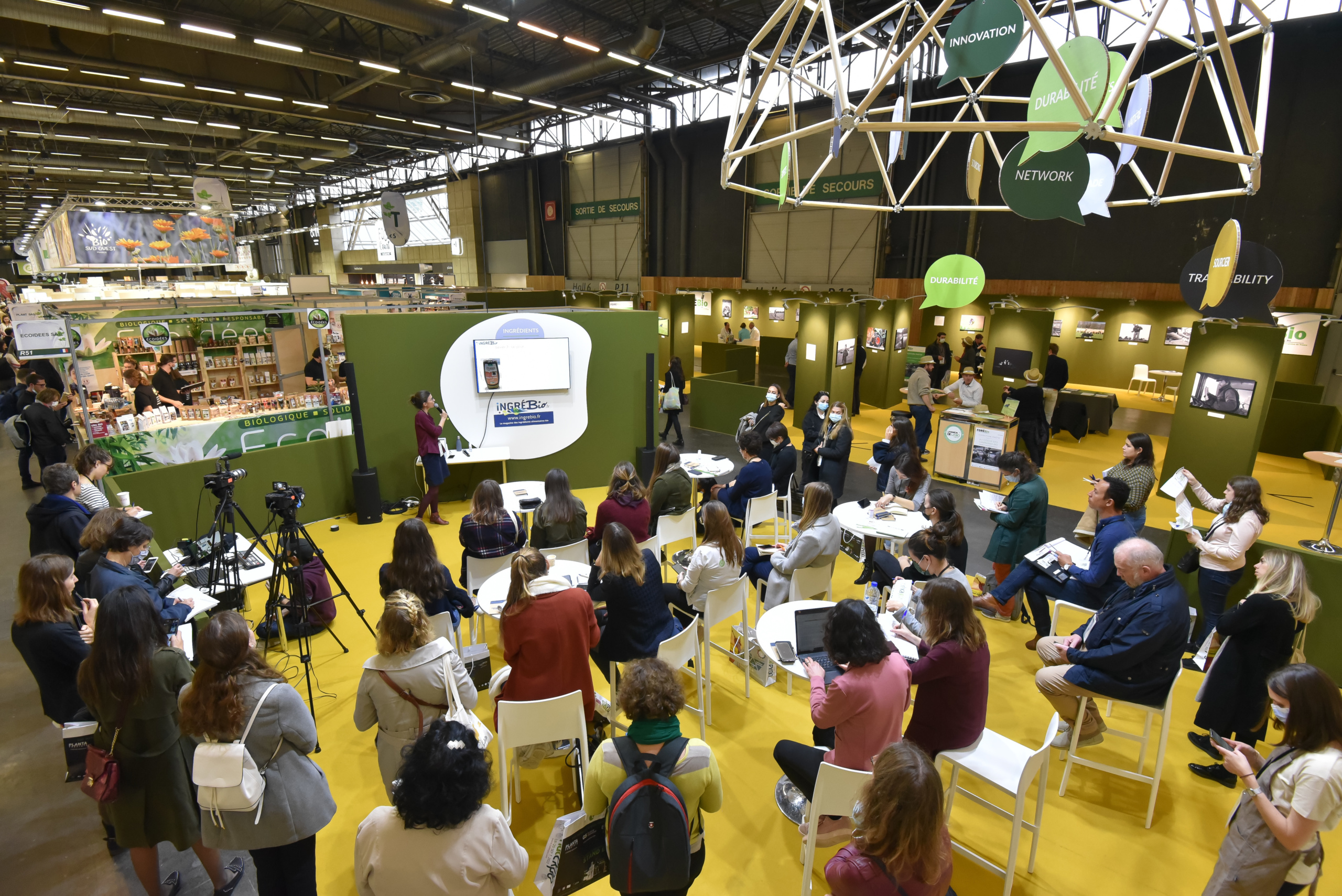 Organic supplies: forever pushing the boundaries to stay the course
In terms of supply, the issue is not so much geographical proximity but rather knowledge of what one is buying and proximity to the producers. This is what explains the success of selling direct to consumers. The same applies to purchases by responsible companies. And this is what we will try to demonstrate during this Organic Ingredients Forum, with many accounts from value-driven stakeholders.
Through different examples of supply chains, discussions will address the issue of supply sustainability. In particular, CSR in Purchasing will be explored during a round table discussion which will be moderated by Mathilde Gsell, representative of Label BioED. Testimonies from several companies (Prova, Agro Sourcing…) will show the importance of understanding the risks for effective action on the ground. This issue will also be addressed during a talk dedicated to seafood and product sectors with Pia Leveille from Aprobio and Thomas Canetti from Food4Good.
Durability in trade will be at the heart of the contributions of Commerce Equitable France, whether on French supply chains or far-away ones such as cocoa. And Eva Coudray from Bio Hauts-de-France will talk about her experience in creating a local, original and high added value vertical for a common product: beet sugar.
For supply chains that are of high quality, organic and stringent, even differentiating, and above all sustainable, the pressure on producers is strong. Alexandra Farnos looked into the question of the many labels required by our clients and their impact on producers in France and Europe. And in the face of a highly volatile organic market, Claire Dimier-Vallet will present the thoughts of Synabio's Industry group on the consolidation of organic supply chains. In particular, she will discuss mutualisation as a tool of resistance for the organic sector.
Throughout the three days of the exhibition, visitors, whether managers, buyers, formulators or product managers, will be able to benefit from exchanges with organic actors and experts on the major issues of the organic sector.
The full live content programme has now been published and will enable you to plan your trip and take advantage of these rare and exclusive moments of dialogue.
Visit the Organic Ingredients Forum to find out more
Natexpo has for many years explored every angle of the organic sector. Upstream of organic companies, the Organic Ingredients and Raw Materials sector offers a sample of the market offering and an overview of current trends for high-quality organic formulations.
The Organic Ingredients forum will also be held there during the 3-day duration, featuring a panel of experts and stakeholders involved in sourcing, formulation or organic regulations.
"We are once again delighted to welcome visitors to this space for knowledge and dialogue at Natexpo," says Gaëlle Frémont from Ingrébio.
An article from Ingrébio