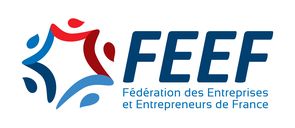 Founded in 1995, the French Federation of Companies and Entrepreneurs is an independent movement for entrepreneurs.
The federation organizes business meetings throughout the year with retail, catering, specialised retail and e-commerce sectors. It facilitates the business relationship between SMEs and mass retail, promotes a positive ecosystem for entrepreneurs to strengthen their company throughout the territory, and encourages the spread of the CSR policy with the Entrepreneurs+Engagés (E+) label.
The FEEF now counts 900 companies, from the TPE to the ETI, in the food and non-food sectors.
Website