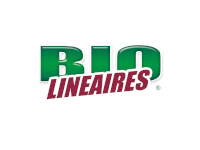 Description
N ° 1 of information for organic retailers
Bio Linéaires is the historical and benchmark professional magazine for the organic sector in France. Its origins date back to 1964, with the newspaper "Agriculture & Vie" founded by Raoul Lemaire, one of the founding fathers of organic farming in France. In 1987, when the specifications for organic farming were officially recognized, the magazine evolved into "Organic – From soil to table". The first issue of Bio Linéaires appeared in September 2005, on the occasion of the Natexpo trade fair in Paris, with the desire to refocus its target on professionals and in particular specialized organic distribution.
15 years later, the 91 issues published represent several thousand pages. Its editorial content sticks as closely as possible to the sector with product files, market information as well as many specific sections: new products, rear service, nutrition, food supplements, hygiene-cosmetics, eco-products, distribution, etc.
Bio Linéaires, creator of information
Its typical editorial line and its content recognized as very technical and professional make it a media highly appreciated by readers. The numerous exclusive studies published are an integral part of the editorial positioning "Bio Linear, creator of information".
The readership is made up of organic and alternative stores, manufacturers, wholesalers and distributors. Since January 2007, the distribution has widened to Belgium and French-speaking Switzerland.
A weekly newsletter
Along with the paper version, Bio Linéaires publishes a weekly newsletter consisting of exclusive Bio Linéaires news and information. This weekly newsletter (which can be supplemented with a "special" newsletter depending on the news) is distributed to just over 4,000 subscribers.
Bio Linéaires is the privileged media partner of several professional events, such as Natexpo, Millésime Bio, the national competition for organic agro-food creation, the Salon du Vrac, the Natexbio Challenge as well as numerous regional gatherings.
Website