Some companies are currently getting in touch with exhibitors in order to sell supposed visitor databases or ask you to confirm your information. These emails do not come from our services. J2C is the only company accredited to offer communication solutions for the show.
Do not follow up on these communications and please forward them to us.
Here's an example of what you might have received: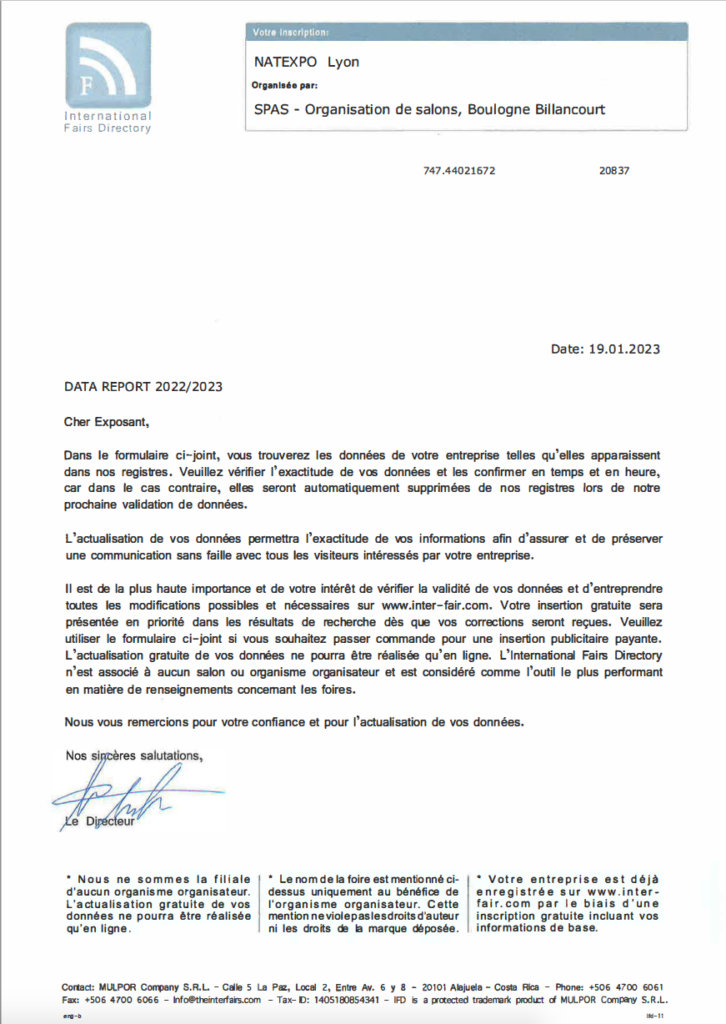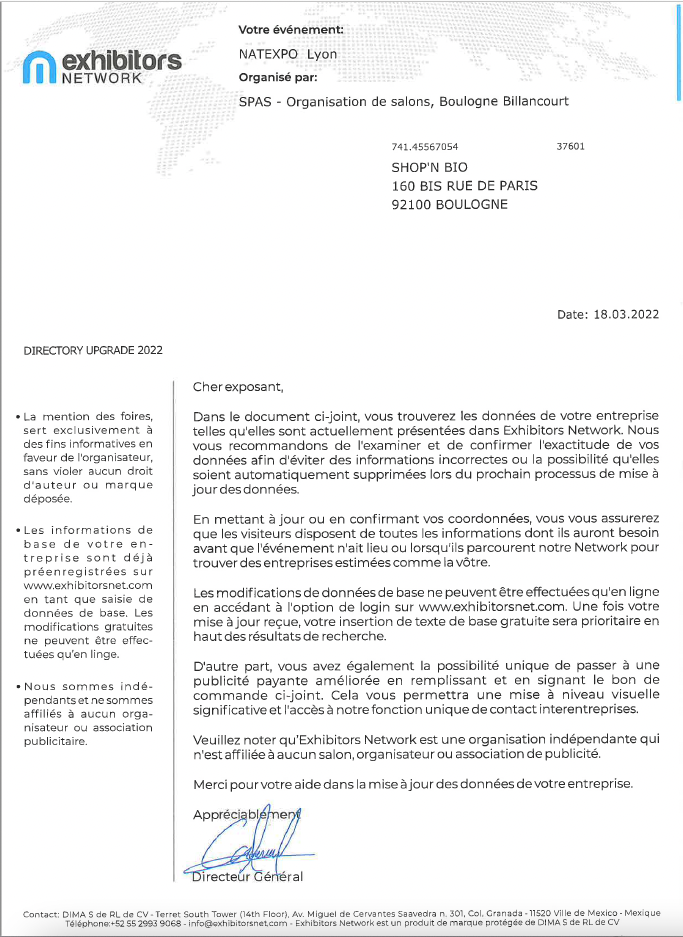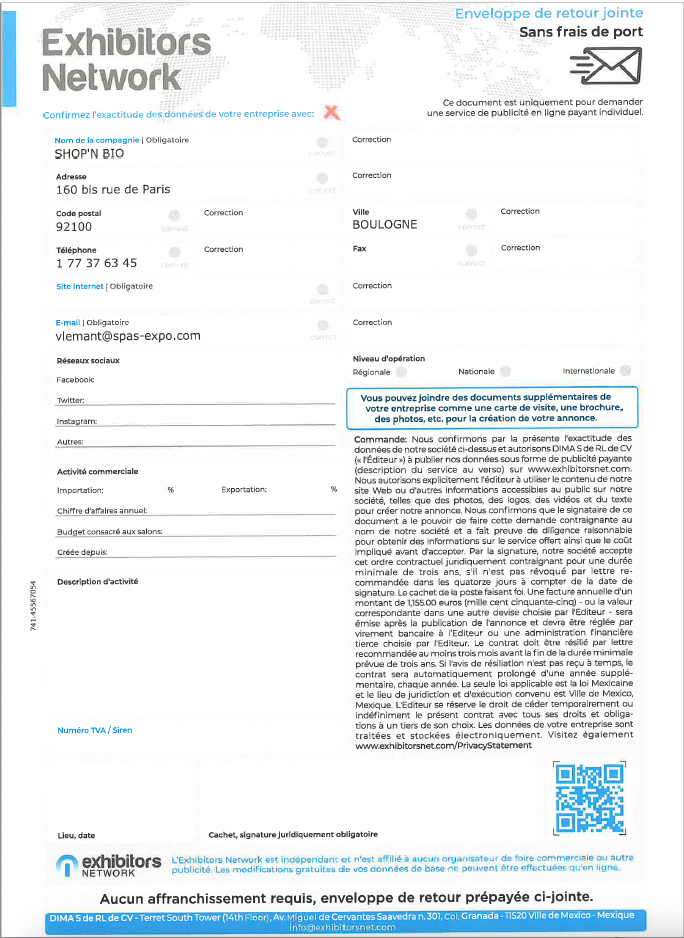 You will then receive an invoice from International Fairs Directory or Exhibitors Network, among others: please let us know and do not pay the amounts "due".
Example of invoice received: