At this exceptional 2020 edition, nearly 200 start-ups took the gamble of exhibiting at Natexpo for the first time, joining major organic players and exhibitors loyal to the show.
Acknowledged as a reference event in the organic sector, Natexpo is a true growth accelerator for young companies wishing to enter the market,.
This year's show, which revealed a wealth of talent, enabled 7,965 professionals from the sector to gain an all-round vision of the latest developments in the organic market over two days of business and constructive discussions.
Once again this year, the new entrants were able to highlight their innovations to meet the new challenges of organic: more responsible, greener and cleaner consumption.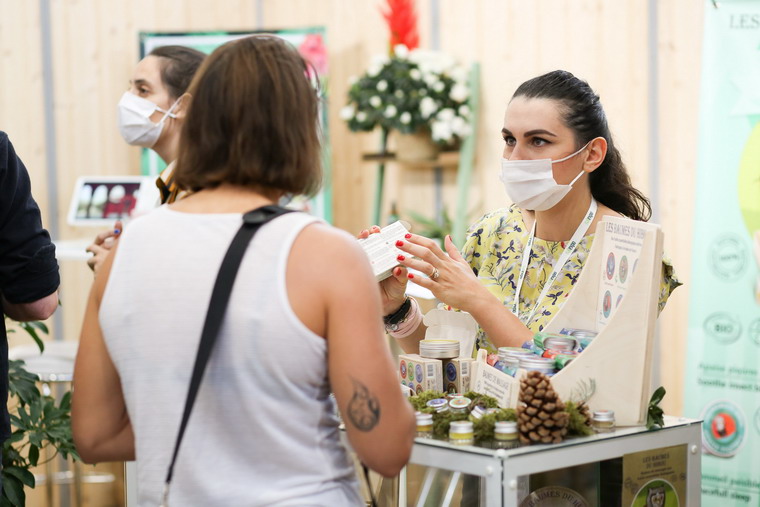 Consumer awareness is growing as to the need to protect our environment, but people still have a desire for beauty and well-being. According to a My Beauty Community survey, 84% of respondents say they want to buy new brands and they will choose first and foremost a brand that is made in France (48%), eco-responsible (47%) and natural (44%). These choices were further amplified by the public health crisis.
In line with these values, organic cosmetics and hygiene products are performing well. Consumers are confirming their desire for more responsible products and in response, the ranges are expanding. This year, Natexpo was able to highlight new trends that meet today's requirements and tomorrow's expectations.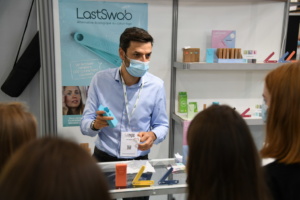 LastSwab moves on from disposables by creating the first reusable cotton buds. Paos focuses on zero-waste hygiene with its chewable toothpaste and solid deodorant. Zero waste is also the credo of the Savonnerie du Cèdre and its soaps, shampoos and other solid cosmetics. Consume less and consume better, consume Comme Avant, ("how things used to be") with the Cosmos-certified organic, vegan and zero waste cosmetics of the same name. 'Foodie' cosmetics made with food-grade and unprocessed ingredients is Bijin's guarantee of no-frills care to nourish your skin and preserve the environment. Nutrition and skin care are values shared in the cosmetic formulas of the Rejence brand. Using food and cosmetic ingredients is also Nomadsens' formula with its spirulina-based cosmetics. Tepe, the specialist in oral hygiene, offers a wide range of eco-responsible products for the care and maintenance of your teeth. Nordics offers high quality and eco-friendly oral care to protect your teeth… and the planet!
Herbatint combines the quality and benefits of Ayurvedic herbs for 100% natural hair colouring. Hairgum revolutionises the essentials of grooming for men with its range of certified organic beard products and with recyclable packaging. Francobio brings together and selects the best French beard care, shaving and facial care cosmetic brands for professionals. France Maia develops eco-friendly European beauty brands and cosmetic accessories. SB Collection brings together solid cosmetics and fun and eco-friendly accessories.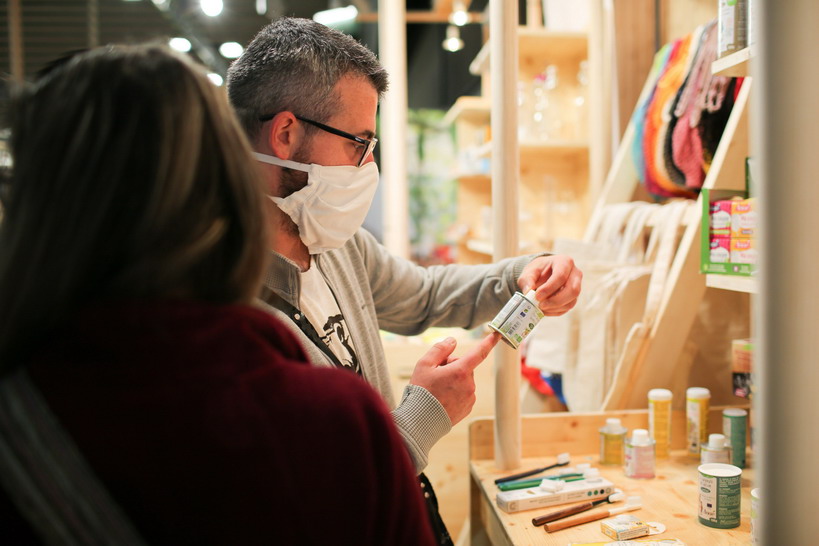 Hyphen is committed to using rare raw materials from organic farming and fair trade, with its range of cosmetics based on prickly pear oil. Meejin showcases noble and rare ingredients in quality care products with faultless traceability. Comptoir des Huiles follows this trend by harnessing the benefits of the purest precious oils in its cosmetic ranges.
Formulas based on pure ingredients and knowledge of the world of plants and their active ingredients are the trademark of Paris Dôme, experts in natural care for consumers and professionals.
With no white traces or nanoparticles, Niu sun cream protects your skin and the oceans. Sol de Ibiza offers sun protection without chemical ingredients or allergens, in plastic-free packaging.
Household products no longer have anything to hide either! Pimpant has found a solution to the problem of overpriced washing powder and dubious ingredient lists: their kit enables you to create a homemade clothes detergent that smells good and respects your laundry in just 2 minutes. Mutyne designs eco-friendly and eco-designed household products without compromising on efficiency. In Touraine, the family business GS27 and its Pure Ecocert range combines ecology and a perfectly clean vehicle.