Innovation for our health
The 2020 edition of Natexpo has confirmed its crucial role as the unmissable event for the organic sector, bringing together 7,965 professionals from the sector for 2 days of constructive exchanges.
This exceptional edition rose to the challenge of organising the first post-lockdown reunion for the organic sector, including nearly 200 new exhibitors who opted to make their debut exhibition appearance at this very special edition.
This year's show was a real trend-setter, highlighting new innovators aiming to meet the challenges of tomorrow. Circular economy, zero waste and responsible consumption are the new credos of consumers, who are looking for an ethical and ecological way of life. And this goes far beyond the final product: the company's approach is also under the microscope.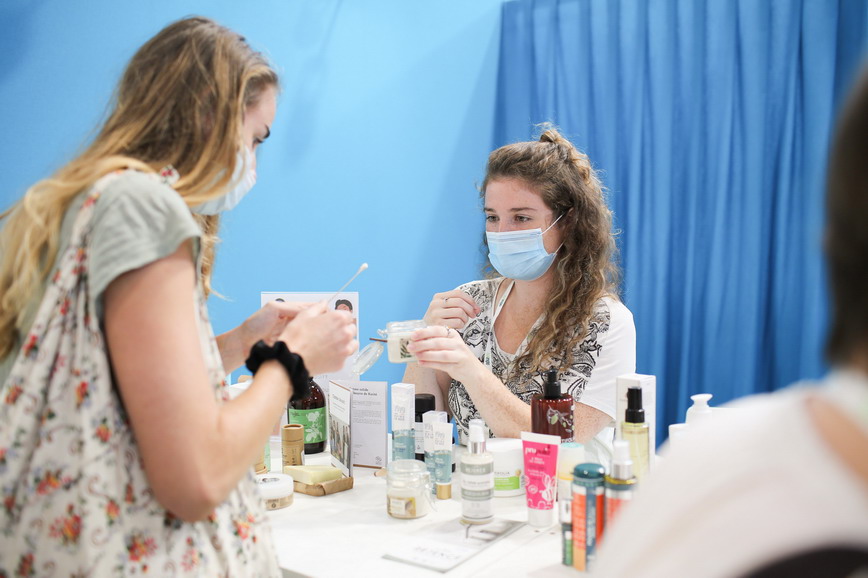 Natural resources are not infinite and consumers are increasingly aware of this. Raw materials must therefore be selected carefully, cleanly and sustainably, as the demands on companies' eco-responsible approaches continue to grow. 
The upcycling approach is simple: collection of products and waste, transformation, and reuse in a second life. Over and above upcycling, Eneasens capitalises on a double recovery of its products: from the collection of conifer waste for its organic essential oils, to the transformation of non-exploitable residues into biomass for urban heating. That's what optimising raw materials is about!
Health is the number one reason for buying organic products for 59% of French people. [1]
With our health their priority, laboratories are responding to today's challenges with increasingly efficient and environmentally friendly techniques, illustrated by ApotecBay and its technology for the extraction of botanical essences for use in food supplements.
Laboratoire GEFA, Inolab and Laboratoire ODS place their know-how at the disposal of their clients to develop innovative products in the fields of health food, supplements and cosmefood.
Naturalness is also an expected criterion for the raw materials used in dietary supplements or care products, whether daily or occasional. Laboratoires EONA combine aromatherapy and knowledge of the human body to offer sports recovery ranges with 100% pure and natural essential oils. Premium goods and its network of specialists promotes its expertise in the search for natural-based aromatic raw materials.
Valorex stands out in exploiting the benefits of seeds and plants to improve animal and human diets, for nutrition that respects natural balances. Animal health is the core business of Beaphar, which designs functional food in partnership with veterinarians for the well-being and comfort of our furry friends.
Respect for the earth and its crops are the values of Christine Lambard, who invites you, through her De la Terre à la Tasse training courses, to learn about, discover and understand the styles and territories of the essential drinks of tea and coffee.
Discover the full list of the first-time 2020 exhibitors
[1] Sources: Spirit Inside survey for Agence Bio – 2020