To help you plan your stay in Lyon and get the most out of the region, Natexpo has handpicked a few essential addresses just for you. Take advantage of your trip to Lyon to discover all the treasures that the city has to offer.
Eating in Lyon
Welcome to the world gourmet capital! Discovering Lyon also means having a good meal. From the typical "bouchons" to the most prestigious addresses, we help you organise your dinner after a day at the show.
Restaurants and Lyon gourmet food
Bon appétit!  
For typical Lyon cuisine and a chance to sample the flavours of the region, we recommend Le Bouchon des Cordeliers.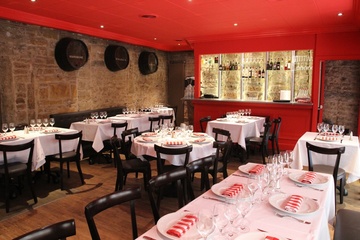 Located at the heart of the Presqu'île (peninsular) district, Le Bouchon des Cordeliers is an open invitation to the most demanding gourmets. Whether in the main dining room or alfresco in the summer, you will discover traditional Lyon food, made with finesse and elegance, in a warm atmosphere. This authentic, traditional and convivial setting will delight your taste buds and put a spring in your step.
Le Bouchon des Cordeliers
15 Rue Claudia
69002 Lyon
Tel : +33 4 78 03 33 53
The temple of gastronomy
If you want to discover (and smell) everything that the Lyon terroir has to offer, pay a visit to the Halles de Lyon Paul Bocuse where you will find shopkeepers and delicatessen specialists vying to offer you the finest in regional produce. This market is also an eatery where people can enjoy a meal at any time of the day. Les Halles Paul Bocuse is truly the temple of gastronomy in Lyon. A "must-visit" venue for everyone's list!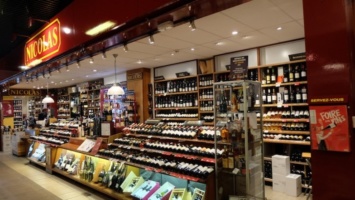 Les Halles Paul Bocuse
102 cours Lafayette
69003 Lyon
Tel : +33 4 78 62 39 33
A Lyon monument
If there is one restaurant in Lyon that you can't afford to miss, it must be Brasserie Georges. Since it was founded in 1836, this restaurant spanning 150 m² has experienced uninterrupted success. And it's easy to see why: the menu is made up of typical and tasty dishes, all cooked with unparalleled finesse. La Brasserie well and truly lives up to its reputation. So drop in and see if you can sit at the place once occupied by Jacques Brel, Edith Piaf, Jules Verne and many others… you'll be in for a surprise!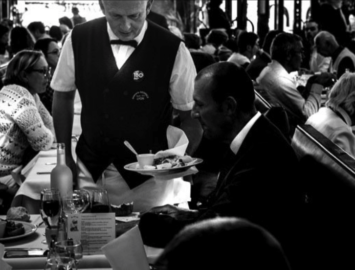 Brasserie Georges 
30 Cours de Verdun
69002 Lyon Perrache
Tél: +33 4 72 56 54 54
Organic, healthy, vegetarian restaurants



Brunch, treats and pretty dishes
if you want to have a healthy and tasty meal, then this is a place for you. Konditori is renowned for its brunch, a hit with foodies and Instagram fans, and for its delicious deserts, in particular its cookies.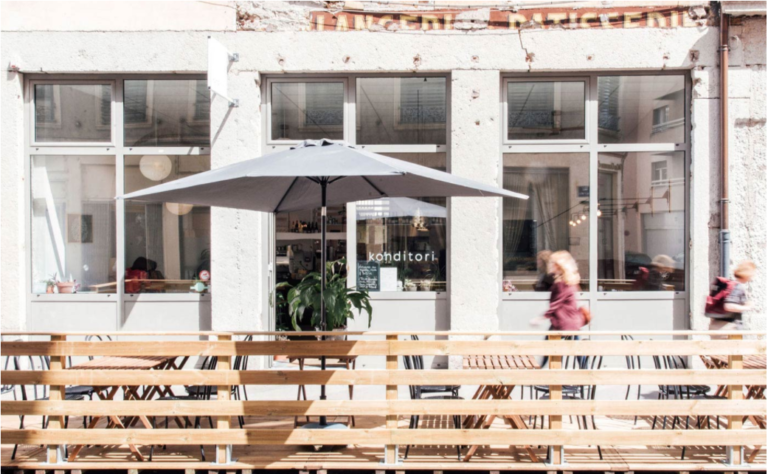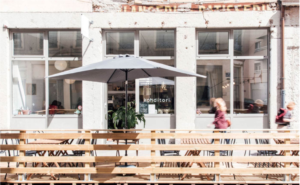 Konditori
85 rue Paul Bert
69003 Lyon
Tel : +33 4 78 60 49 01
Want juice?
This juice bar in the 6th district of Lyon offers you healthy and balanced food and also the chance to take a "cure" (a detox course), highly popular with its health-conscious customers. This concept was created by two young women with a taste for healthy and organic food. L'Estanco du marché, with its unusual décor, offers genuine added value and a charm you can't forget.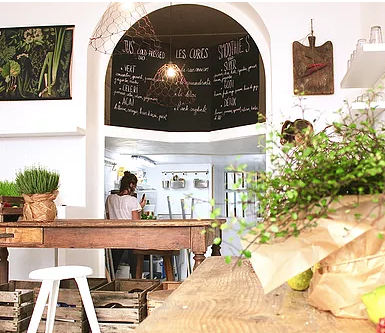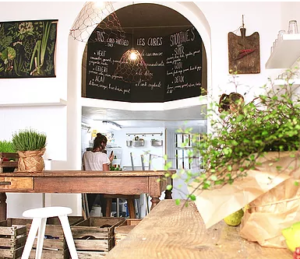 L'Estanco du marché
4 rue Pierre Corneille
69006 Lyon
Tel : +33 9 83 85 86 58
Vegan, vintage and home-made
Tucked away in the seventh district of Lyon, Against the Grain defines itself as a "relaxed and no-frills cafe and restaurant, open to everyone with a philosophy of mutual respect and non-violence"
Come and taste home-made vegetarian cuisine, using only organic and 100% vegan products. The vintage dining room offers a friendly and welcoming atmosphere. Against the grain is also open for teatime when you can sample a pastry or cake with a cup of tea or coffee. For people with little time on their hands, the shop also offers food to take away.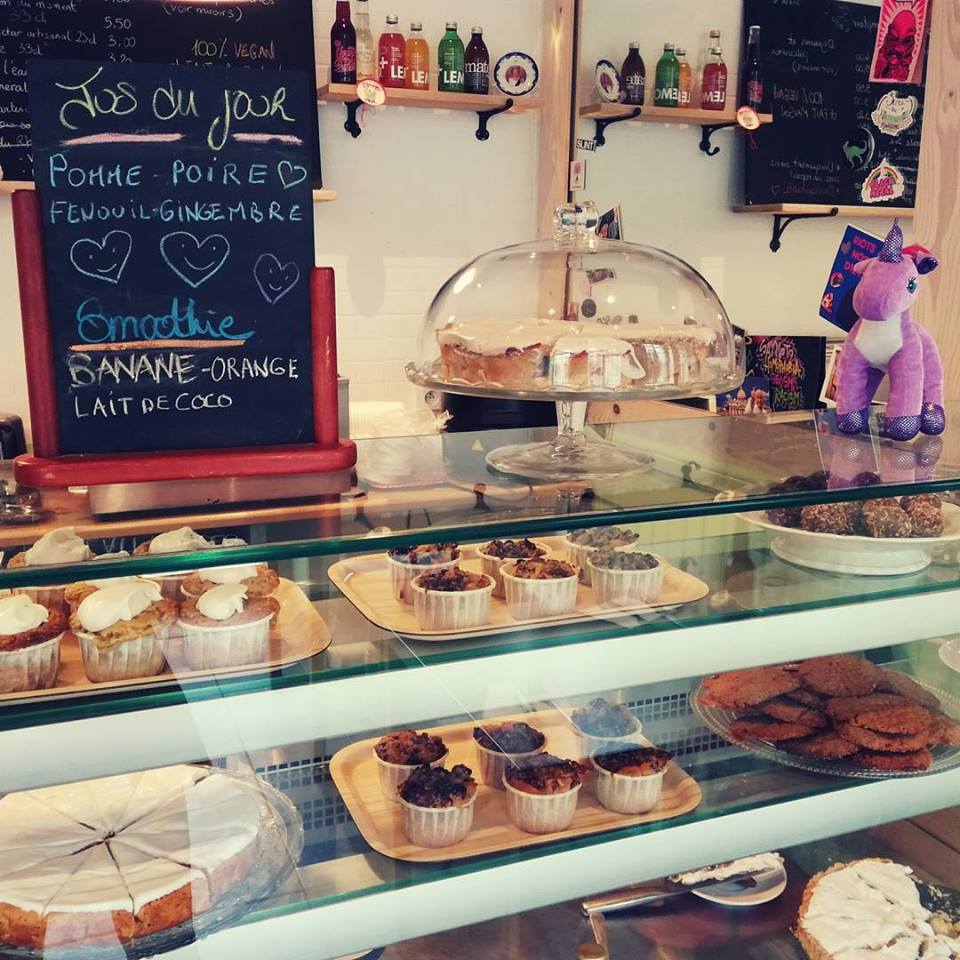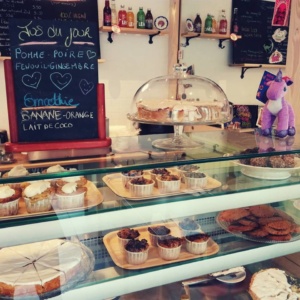 Against the Grain
135 rue Sébastien Gryphe 
69007 Lyon
Tel : +33 4 72 94 05 33
Enjoy some good company! 
La Commune, located in the seventh district, is a talent incubator which highlights artists, entrepreneurs and new concepts. This of course goes hand-in-hand with the art of cuisine. La Commune gathers together small restaurants working with locals, to offer you healthy and sometimes vegan dishes. You can also sample some uncomplicated but inventive world cuisine. La Commune is therefore the perfect place to get together around innovative and unusual food.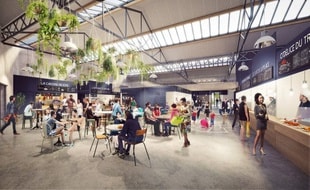 La Commune 
3 rue du Pré-Gaudry,
69007 Lyon
Top gastronomy and award-winning cuisine
Culinary art
For the finest palates and the more curious diners, we suggest a visit to Neuvième Art, a chic establishment offering refined, elegant and even artistic cuisine.
The Michelin-starred chef proposes cuisine based on tastes, colour and creation. A pared-back, eco-friendly chic atmosphere provides the perfect background on which to wholeheartedly enjoy dishes concocted with care and discipline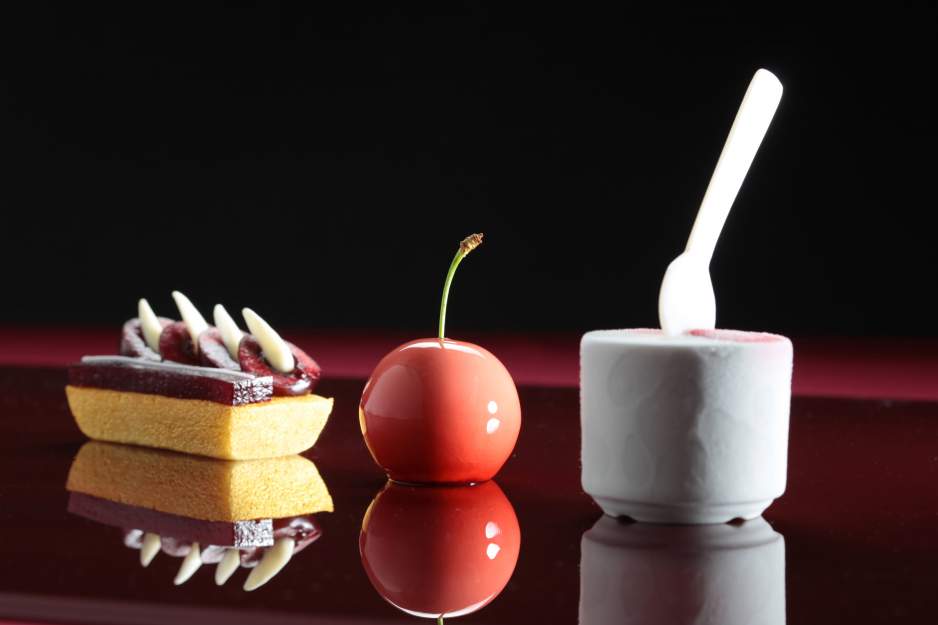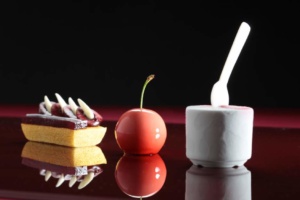 Neuvième Art
173 rue Cuvier
69006 Lyon
Tel : +33 4 72 74 12 74
Arousing all senses
Christian Têtedoie takes you on a long journey filled with subtlety, magic and enjoyment. His gourmet restaurant has an unbeatable view of Lyon: a feast for all five senses! This little corner of paradise will enchant you both through the quality of the flavours and by the charm of the setting. Restaurant Têtedoie, with a menu at very affordable prices, looks forward to welcoming you.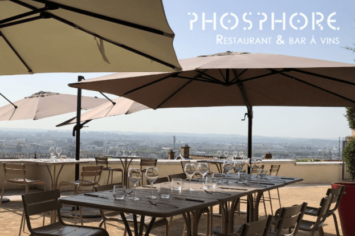 Restaurant Têtedoie
4 rue du Professeur Pierre MARION
69005 Lyon
Tél: +33 4 78 29 40 10
Having a drink in Lyon
Go out for a drink after a business-rich day at Natexpo.
Jazz Club
La Clef de Voûte has become an iconic feature of the vibrant cultural scene in Lyon's first district, and holds more than 150 concerts per year. The magnificent and intimate setting of the vaulted cellar plunges you into a warm and traditional atmosphere. On the agenda, a wide range of musical styles such as Swing, Be-Bop, Hard Bop, Gypsy Jazz, Modern Jazz and Vocal Jazz. You can quench your thirst at the bar whilst marvelling at the talent of the musicians and bruising to the vibration of the instruments.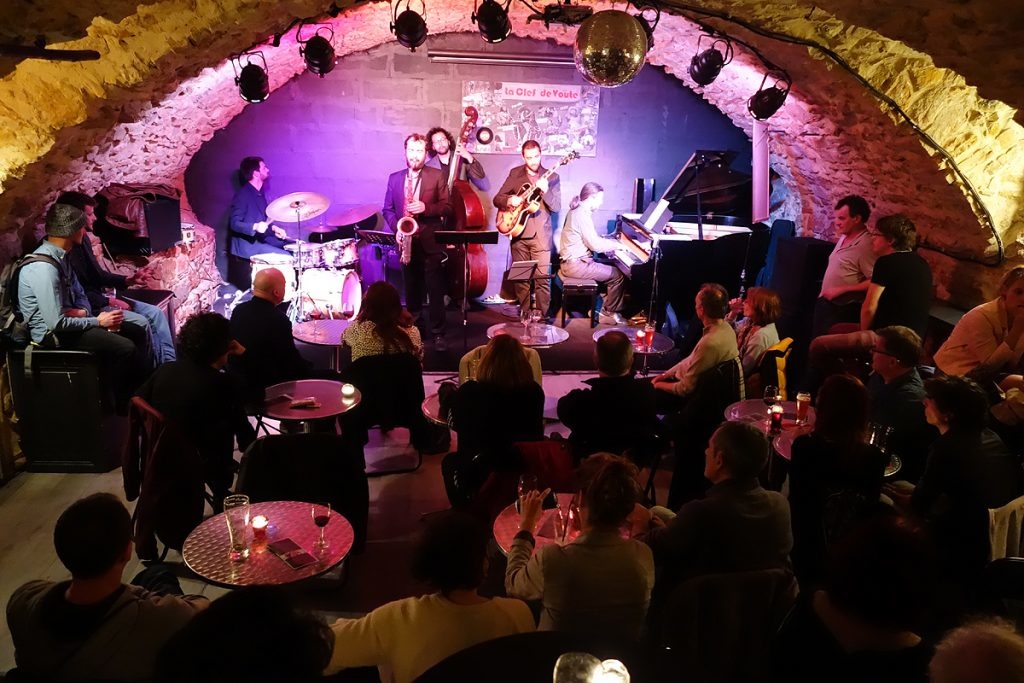 La Clef de Voûte
1 place Chardonnet
69001 Lyon
Tel : +33 4 78 28 51 95
Relaxed bar
HO36 Bar, a genuine place for encounters of everyday life, is open from 7am to 11pm: from breakfast to the sampling of wine, beer and cocktails. This bar, a relaxed venue in the evening, is perfect for your night life outings. You will feel perfectly at home in this haven of tranquillity and happiness.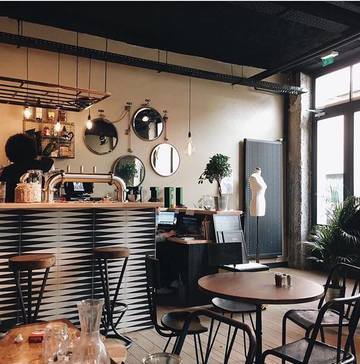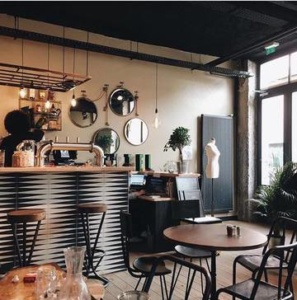 HO36 Bar
36 rue Montesquieu
69007 Lyon 
Tel : +33 4 37 70 17 03
Café-Théâtre
Located in the heart of Vieux-Lyon, Espace Gerson Café-Théâtre puts on comedy shows all year round. There is also a wide range of drinks and bar food. Witness the energy of the actors and spend an enjoyable evening in one of the finest parts of Lyon.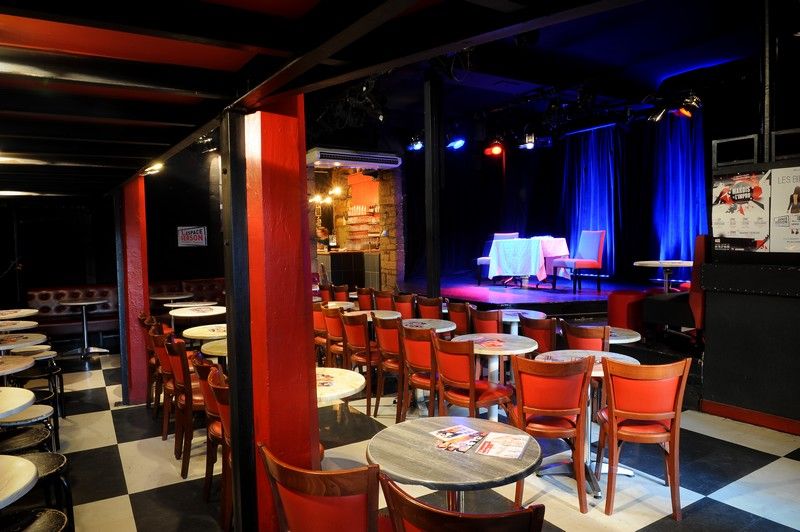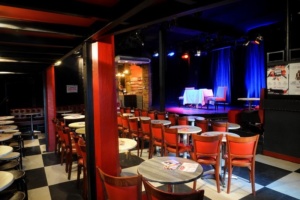 Espace Gerson
1 place Gerson
69005 LYON
Tel : +33 4 78 27 96 99
Make yourself at home
If you want to just relax and stretch out the summer, try La Maison and its cocktail bar on a patio. Its barmen are acknowledged for their surprising cocktails and their efficiency. You can also hide away in the cosier indoor bar or, for a more festive atmosphere, visit the nightclub with its world-famous DJs.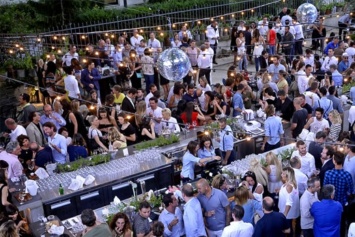 La Maison
4 Rue Jonas Salk
69007 Lyon
Tel : +33 4 72 72 96 96
Discover the cultural treasures of the City of Lights
Blessed with a unique cultural and architectural heritage, Lyon is one of the most sought-after destinations in Europe. We have picked out the most essential sites and monuments to extend your stay in the city.
Authenticity and discovery
Vieux Lyon is the area that no one can afford to miss during a stay in the City of Lights. Its remains and architecture dating back to mediaeval times and the Renaissance are still intact, which makes this district an area marked with history and memories. The beguiling charm of Lyon would not exist without this iconic area. Vieux Lyon is made up of the Saint-Georges part in the south, Saint-Jean in the middle and Saint-Paul in the North, with many squares and historic buildings.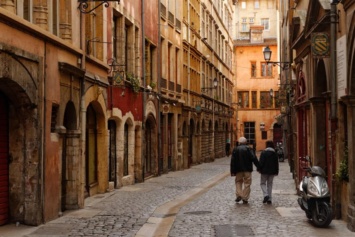 Le Quartier du Vieux Lyon 
69005 Lyon 5ème
Back to ancient times…
For fans of theatre, architecture or ancient remains, the Gallo-Roman theatre of Lyon is a place not to be missed. Located in the fifth district, in the very city centre, the oldest theatre in France will always astound visitors with its majestic charm.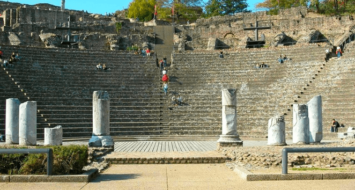 Théâtre Romain de Lyon – Lugdunum Musée
6 rue de l'Antiquaille
69005 Lyon
Culture, sharing and knowledge
The contemporary and original architecture of the Musée des Confluences makes it one of the most exciting museums in the region. It brings together science, history, geography, earth science and humanities to offer a better understanding of the society around us. In other words, a door open onto the world, the universe and knowledge. 
The Musée des Confluences is therefore an imperative port of call on the Lyon cultural landscape, one which always has a surprise in store and takes its visitors on a memorable journey.
In addition to the permanent museum, there are exhibitions, major scientific and artistic conferences, music concerts, events and theme weeks. During your visit, the museum will be hosting a temporary exhibition about Japan, and much more besides.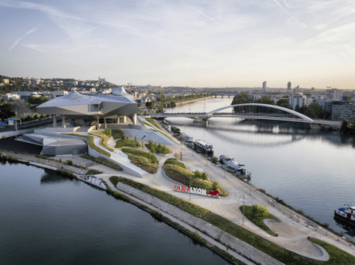 Musée des Confluences 
86 quai Perrache
69002 Lyon
Tél : +33 4 28 38 12 12
Activities, leisure and well-being
Fancy a stroll?
A symbolic place in Lyon, the Parc de la Tête d'Or is the ideal place to enjoy nature and fresh air: a botanical garden, a zoo, a walk alongside the lake… this park has something for all the family! Take a break in this garden of a thousand colours. The Parc de la Tête d'Or has many more surprises in store…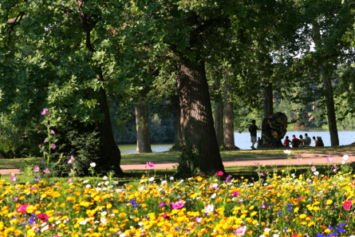 Parc de la Tête d'Or 
69006 Lyon
Fashion, design, taste and well-being
Following four years of renovation work, the Grand Hotel-Dieu has just reopened to the delight of the Lyon population. This large dome is a jewel in Lyon's architectural crown. Today it is no longer a hospital, but a place the people have adopted to partake in a wide range of activities, always based on hospitality. This conversion makes it one of the essential destinations in Lyon, in the heart of a zone listed by the UNESCO as a World Heritage site.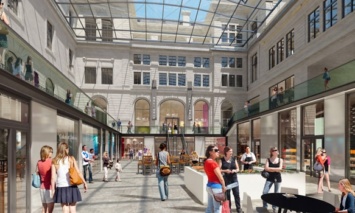 Grand Hôtel-Dieu 
1 place de l'Hôpital
69002 Lyon
Lyon Bike Tour
Take a trip around the City of Lights by bike with Lyon Bike Tour to fully enjoy Lyon's heritage in an original, cultural and fun way.
Find out more at : http://www.lyonbiketour.com/
Guided Tour
Visiting Lyon with a guide is a way of making sure you don't miss the essentials and get to see the loveliest places, even those that are hidden from sight! Each guide puts a bit of his own personality in his tour of Lyon, and does research to enrich his discourse with anecdotes and new discoveries, to make you love his city. Book a guide with Only Lyon. 
Lyon City Card
Get the Lyon City Card to have a free access to exhibitions, museums, public transport, etc.  during 1, 2 or 3 days! 
For more information about the City of Lights, visit the tourist office of Lyon.