The new realities of the organic sector

Crisis? Yes, but not exactly
The organic market has grown strongly for over 10 years and registered double-digit growth between 2015 and 2020.
In 2021, after a remarkable peak during the Covid crisis, we are seeing a slowdown – correlated, among other things, with a drop in households' overall consumption and the listing of organic products in supermarkets[i].
The issues of this sector are central to consumers' concerns: short supply circuits, producers, naturalness and health are the essential points of consuming responsibly.
Organic players are still fully mobilised, and are using fair prices, innovation and the opening of new markets to fulfil their founding mission: to provide access to products that are healthy for both people and the environment for as many people as possible.

A 'crisis' that is benefiting producers
Is it really a crisis, or is it a change in the purchasing paradigm? Food is THE safe haven for French people, and organic food has become a permanent fixture in our consumer habits.
Supermarkets are still the most dynamic channel for buying organic products (74 %), but consumers have voluntarily abandoned them (-3 points) in favour of local producers and farm purchases (26%, +6 points)[ii]
Organic beauty is still thriving
While the organic sector has witnessed a slowdown in the food segment, the hygiene and beauty universe has never been so successful.
In 2021, the organic sector recruited over 1.7 million buyers, compared to the previous year.[iii]
This success is thanks to the historical brands in the sector, but also to the explosion of new proposals from conventional brands, 'indie brands' and private labels[iv]. Forecasts do not even hint at a crisis: in 2023, the organic sector could represent 8.5% of the cosmetic market (+2 points) thanks to sales that are set to make a 12% leap per year in value[v].
Clarity and extended commitment
Half of French people consider that they are not sufficiently informed about organic products[vi]. In fact, faced with a very competitive market and a multiplication of marketing communication on the "food transition" or "agro-ecology", consumers are struggling to understand and to believe in the specificities of organic products.
"Everyone in the food democracy that is France must be informed of the collective return on investment that every euro spent in the organic sector offers. Players in the sector must use the subject to stimulate demand and improve the clarity for each French person of the benefits of organic products."[vii]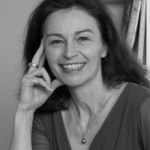 Pascale Brousse is decoding for you the major trends of 2022.
Green, clean and sustainable lifestyle expert for the past 20 years, Pascale Brousse founded Trend Sourcing in 2000.
Discover the 2022 Natexpo main trends:
Rediscover the 2021 Organic Trends
__________________
[i] IRI 2021
[ii] Agence Bio, 18th barometer of the consumption and perception of organic products in France, conducted with Spirit Insight, from 13 November to 1 December 2020 on 2,000 people
[iii] Kantar, all circuits in France
[iv] Kantar, LSA 14.04.22
[v] Xerfi 2021
[vi] Annual barometer on the perception of organic products
[vii] Loic Guines, Chairman of Agence BIO, Sandrine Faucou from the Permanent Assembly of the Chambers of Agriculture, Jean Verdier from Synabio, Bruno Martel from Coopérative Agricole and Philippe Henry from Fnab, in an article for LSA Green, April 2022