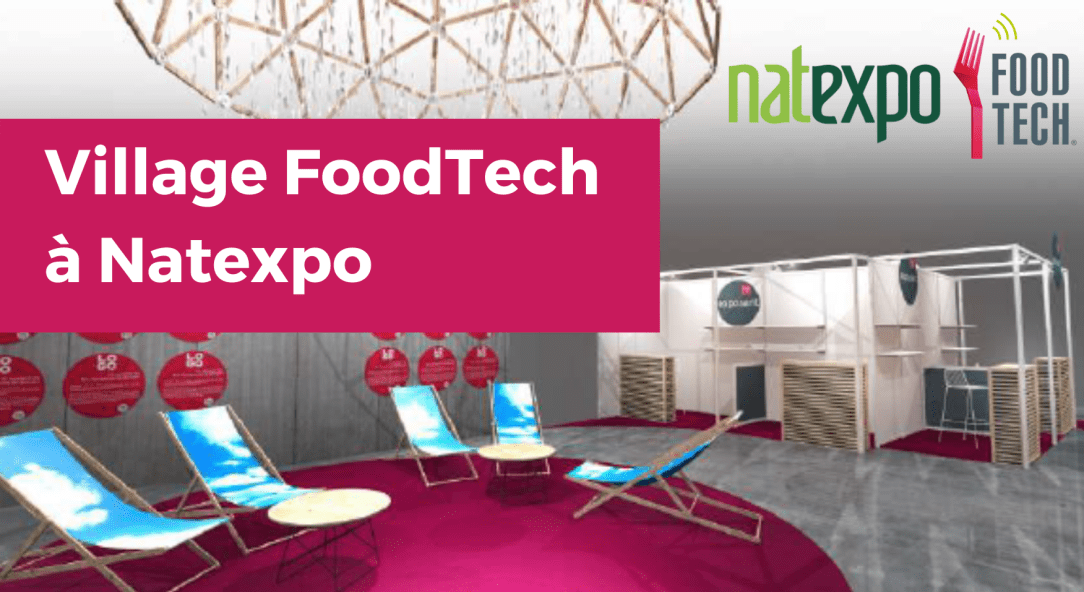 This year, Natexpo is hosting the FoodTech Village: a unique space dedicated to young companies from the FoodTech Community.
The FoodTech is a community of people who make innovation work for food. Its mission is to promote and support the emergence and development of innovative solutions, from pitch fork to table fork, by building bridges between start-ups and other sector players reflecting the diversity of our regions and communities.
Within the Eco-Products / Eco-Services sector and near the Lab, the FoodTech Village brings together 12 companies carrying innovative digital, technological and entrepreneurial initiatives related to organic food.
Discover the first startups of the FoodTech Village:
Matatie: pastries without the 14 main allergens (gluten, milk, eggs, peanuts, etc.)
Mère Mimosa: artisanal savory and sweet granolas 100% organic
Save Eat: anti-waste application (recipes, expiry date reminders and conservation advice)
Funky Veggie: healthy, natural, organic and gourmet products and snacks
Natifood: natural and gourmet organic products, salty and sweet for breakfast, afternoon tea and aperitif
Capsit: 100% vegetable and biodegradable coffee capsules
Les nouveaux affineurs: 100% vegan cheeses
Integral Food: specialist in spices from all over the world
PUR etc.: home-cooked products based on seasonal fruits and vegetables
Semillan: a patented innovation, allowing professionals to cultivate more than 50 varieties of microgreens and sprouted seeds
C & DAC: supports players in sustainable food, from land to plate, in the development of their products.
OR'igine: Thanks to a unique technology, respectful of the environment and additive-free, OR'igine will allow you to taste fruits and vegetables stabilized like chilled products.