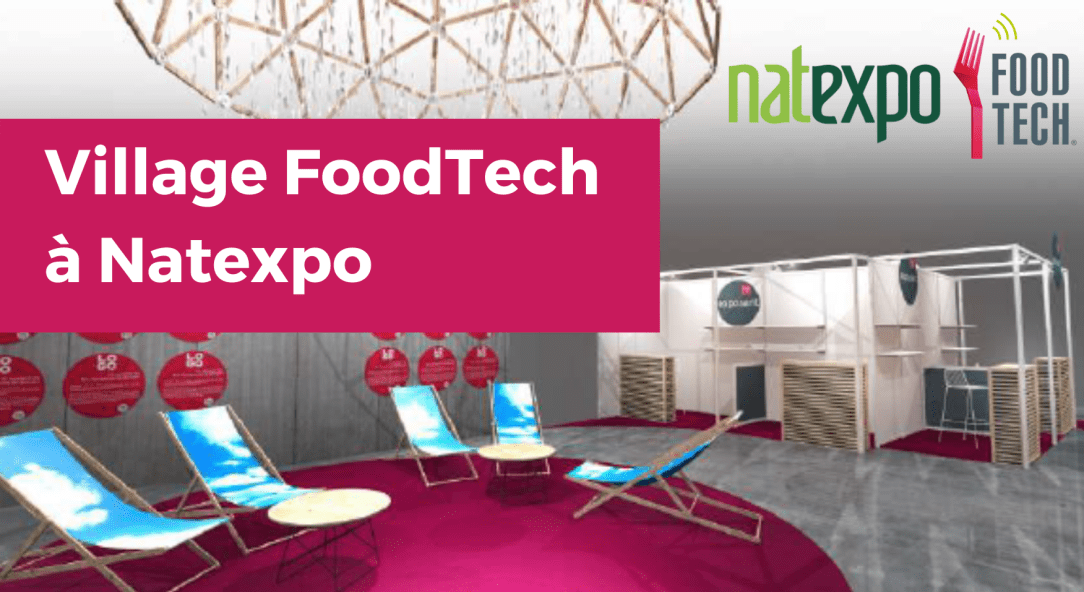 This year, Natexpo is hosting the FoodTech Village: a unique space dedicated to young companies from the FoodTech Community.
The FoodTech is a community of people who make innovation work for food. Its mission is to promote and support the emergence and development of innovative solutions, from pitch fork to table fork, by building bridges between start-ups and other sector players reflecting the diversity of our regions and communities.
Within the Organic Food sector and near the Lab, the FoodTech Village brings together a dozen companies carrying innovative digital, technological and entrepreneurial initiatives related to organic food.
Discover the startups exhibiting in the FoodTech Village:
BRIN DE FOLI (H148bis): Brin de Foli revisits homemade yoghurt in a sustainable, vegetable and healthy way.
CAPSIT (I141): the first compact and connected machine to encapsulate coffee in home-compostable capsules.
DEVORE FOOD (I147): Devore food develops organic vegetable meat® in France for all those who wish to reduce their meat consumption without concession.
FUNGU'IT (H144): Fungu'it offers a sustainable source of protein thanks to the fermentation of mushrooms.
GUALALA (H140bis): Gualala is a brand of Cold Brew Coffee and organic buckwheat or green coffee drinks.
J'AIME MES BOUTEILLES (H148): allows brewers, winegrowers and other producers on the reuse of their packaging.
KARYON FOOD (H146): concrete and dynamic dashboards for unified management of sales by store and by product for VSEs and SMEs.
LES NOUVEAUX AFFINEURS (I141): vegetable alternatives to cheese certified organic and 100% natural.
NUDJ (I149): vegetable alternative without ultra-processed ingredients and composed mainly of jackfruit.
OR'IGINE (I145): Or'iginz stabilizes plants by preserving all their nutritional and taste values.
ORI (H142): designs and processes new ingredients with low environmental impact, mainly grown in France, for smart, cleanlabel and organic food.
SHOGGA (I143): a concentrate of French organic ginger, an organic alternative to alcoholic beverages.