Natexpo thanks its hand sanitizer partners and suppliers for their support, which offers us the safest possible health conditions for this edition.
Hand sanitizer dispensers will be installed at several points of the show so that people can disinfect their hands. These points will be indicated on the floor plans.
Individual bottles will also be handed out at the show entrance.
About our partners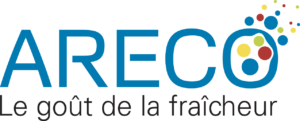 Booth C111
ARECO is a French company that specialises in optimising the performance of fresh food sections to fight food waste, promote better eating habits and care for the environment. With a clear focus on innovation, ARECO is the expert and world leader in customised solutions that enable food retailers to better promote and manage their fresh food sections. ARECO offers a wide range of customised products and services to actively contribute to developing the consumption of fresh produce: fogging, refrigerated plates, fresh herb module, remote maintenance, recipe application, etc. The company designs, manufactures, markets, installs and maintains all its products.
Present in all fresh produce departments (fruit and vegetables, meat, seafood, cheese counter), ARECO wishes to promote healthy eating among the widest population while reducing food waste.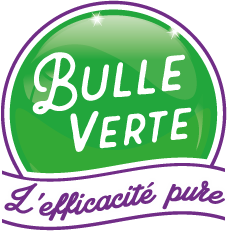 Booth I28
 Bulle Verte, developed and manufactured by the CDS group in the enviable environment of the Drôme Provençale, offers a complete range of ecological detergents: from household cleaning products to raw materials with which to make your own products. Bulle Verte constantly seeks to strike the best balance between product efficacity on the one hand and care for the environment and the health of its users on the other. To fulfil its responsibility, the products are Ecocert certified and formulated using local or French-sourced raw materials. Reducing the production of plastic packaging is a daily environmental challenge. Bulle Verte has therefore opted for bulk sales since 1998 and designs concentrated formulas that last longer.
Offering efficient, ecological and responsible products is Bulle Verte's mission
Laboratoire Gravier, established in the South of France in 1975, designs, manufactures and markets organic cosmetic and home care products. A pioneer in its field, the laboratory can today draw on its 45 years of experience and innovation, enriched by its agricultural and botanical expertise and its scientific and pharmaceutical discipline.
Since the earliest days, its commitment to respect mankind and biodiversity has remained intact with the manufacture of healthy and high-standard care products with organic certification thanks to the careful selection of ingredients from organic and local agriculture.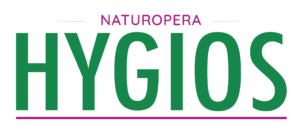 Booth I19
Naturopera is the brainchild of two men, Kilian O'Neill et Geoffroy Blondel de Joigny who in 2013 decided to create an eco-friendly and high-performance nappy with the Tidoo brand. Other eco-friendly and proactive brands would follow, always with the desire to offer the best products for both mankind and the planet. The guiding principle of the two business partners is to create products, made in France, which are safe, eco-friendly and effectively fulfil their function.
Naturopera is supporting Natexpo to make for a safer show with the Hygios brand. You can discover its disinfectant hand cleansing foam made from all plant-based and mineral ingredients for safe and natural disinfection.
Booth G21
Solibio was founded in 2001 by two chemistry engineers, Odile and Jean-Loup Bernard. At the beginning, the company was formed to offer environmentally-friendly products.
By protecting our environment, we are naturally protecting our Earth, but also, more importantly, our health and well-being. Today, twenty years on, the narrative should no longer be around the terms of sustainable development or the environment: it is more fitting to speak of Environmental Health.