On 21 and 22 September 2020, NATEXPO will be making the headlines at Lyon Eurexpo as the first major calendar event for organic sector professionals since the coronavirus crisis. Nearly 700 French and international exhibitors have signed up, and their presence will allow the thousands of anticipated visitors to discover the new trends emerging in the "post-Covid world". Natexpo offers a comprehensive vision of organic issues and a glimpse of tomorrow's world, typified in the brands and products presented by exhibitors.
Three macro trends will be in the limelight to meet new consumer expectations which the crisis has further intensified: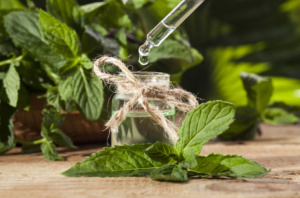 Pascale Brousse, a specialist in green, clean and sustainable lifestyles and the founder of the consultancy Trend Sourcing, which has analysed the key trends of the year for Natexpo, explains: "We will only have a clearer view of the practices that are here to last at the end of 2020 and in 2021. But we can already say that consuming locally-sourced produce, eating more healthily, mutual support, solidarity, sharing, open source and resilience will be among them.
"Being a responsible brand is also about being transparent and sincere, making pledges, fulfilling them and displaying them. Because tomorrow, everything will be scrutinised, from green extraction to packaging. It is about displaying consistency… to bring together a community and help it grow around the same causes. Because "large" brands and (small) producers also need this support, our support, your support, in this new network taking shape.
"Some examples of brands and products from Natexpo exhibitors already illustrate this new world."
An all-round view of new organic trends
This 2020 edition of Natexpo is shaping up to be an exceptional event. It will offer organic professionals a chance to meet up again with their partners and discover all the market's innovations in a single venue.
A true reflection of the diversity and exceptional vitality of the organic market, NATEXPO is the only trade show to provide an all-round vision of the market's offering.The Lyon show will comprise six key sectors:
NATEXPO digital: the exhibition also online !
In parallel to the physical trade show and to bring the range on offer at the show to a wider broader domestic and interna­tional audience, NATEXPO has launched NATEXPO DIGITAL. This innovation will be open to visitors wherever they may be in the world during the show's opening days on 21 and 22 September and the digital experience will be prolonged until Friday 25 September.
Download here the press release