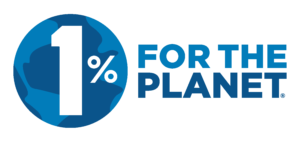 Description
Our community of philanthropic entrepreneurs has 6,000 members worldwide. In Europe, France is the country with the most members, more than 1,000 to date, including Léa Nature (18 brands including Jardin Bio), Caudalie, Triballat (with Vrai), or the eco-designed and wood range layouts of Maisons du Monde, to name only the most important.
Joining the 1% is a strong commitment, which is effective thanks to a simple operating model. Indeed, member companies of the 1% undertake to donate 1% of their annual turnover excluding tax (regardless of the result, profits or losses) directly to approved 1% associations or via our endowment fund (organization non-profit, collection and repayment). The scope concerned can be the whole company or a brand.
In the case of direct philanthropy, you choose who to give your 1% to directly from our network of more than 600 French recipients, who you can classify geographically or thematically. You can suggest the entry of an association into our network.
Having many years of experience in environmental philanthropy, and above all an excellent network of serious approved associations, we can advise you on request. You will also be able to discuss with your "peers", i.e. member companies of the network, philanthropic entrepreneurs from our 1% for the Planet community, in particular during local events that we organize regularly, or during our Meetings for the Planet which occur annually (the 2022 edition will be held on October 11&12 in Paris) and which bring together the entire 1% network, and even beyond.
The projects that pitched during these annual meetings are still online and allow you to have an even more precise pre-selection since around forty projects are visible, classified by theme.
In the case of philanthropy via our Endowment Fund, you can entrust us with all or part of your 1%, which we donate to the best environmental projects that pitch at these annual meetings.
Know that you can decide, if your activity allows it, to make donations in kind (products, skills sponsorship, etc.), up to 49% of your 1%, to the network of associations. A platform dedicated to 1% for the Planet members developed by Vendredi facilitates your implementation of missions for the benefit of associations.
To complete your membership application, simply complete the online questionnaire and we will send you a contract proposal within 48 hours for proofreading.
You can contribute your 1% of turnover throughout the year, and up to 90 days after the end of your fiscal year. Then, within 150 days following the end of each fiscal year, you send us:
A tax return or an auditor's certificate indicating the turnover achieved for the past year.
A donation certificate drawn up by each financed association specifying the amount of the donations granted to them.
These are the documents that we make available to our auditors (independent third party) who check our certification method. It also allows us to know and follow the projects that our network supports.
Your membership and your donations to associations are deductible, up to 60% of their amount, up to €20,000 or 5‰ of annual turnover excluding tax, if the latter amount is higher.
Website
Contact
Fanny Naville – Development Officer – fanny@onepercentfortheplanet.org
>> Download the list of Natexpo exhibitors who are members of 1% for the planet <<