Natexpo offers you a French and European tour of organic talent.
For this very special Natexpo edition, nearly 200 companies gambled on a debut exhibition appearance.
Natexpo is a genuine springboard for young companies wishing to break into the market. This 2020 edition confirmed its crucial role as a key event for the organic sector. With 7,965 professionals coming together for two lively and convivial days of business, Natexpo rose to the challenge of masterminding the reunion of the organic market.
In addition to organic products, the show revealed many talents who focus on local products.
Rediscovering their terroirs and gaining reassurance that good products can found on their doorstep are values that have grown among consumers in recent months.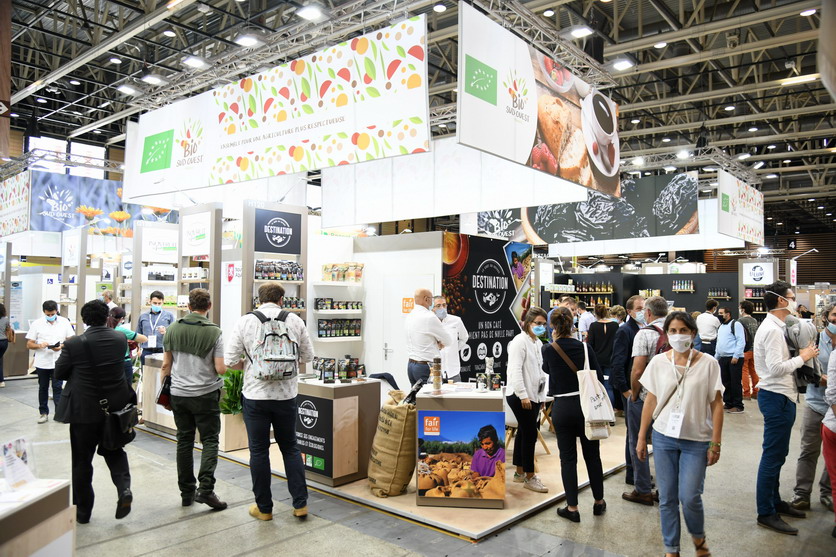 Natexpo offers you a tour around France to meet these newcomers and their local know-how.
Designed to last, Lemahieu's underwear proudly illustrates French know-how and the Made in Hauts-de-France label with its factories near Lille. Meanwhile, just over the border, A la Belge combines fleur de sel with products that are grown, produced or processed in Belgium.
In the Loire region, meet the family company Salaisons Merle, which offers 3 ranges of charcuterie products for supermarkets and restaurants. The Biscuiterie de Chambord revisits the history of the chateau of the same name through its biscuit and delicatessen ranges.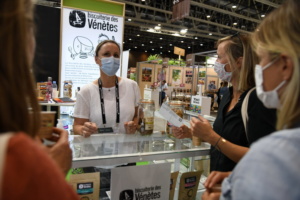 Destination Catalonia with the Cap Dona Brewery, a combination of love for the sea, for beer and for local identity that has earned it the distinction of the world's best beer.
Handmade in its Toulouse workshops, the gourmet cosmetics from Autour du Bain promote local craftsmanship. Further north, the Corrèze firm Limouzi Saveurs aims to help people discover their terroir through gourmet products. In Cognac, Major I.S.D shines a light on the local know-how of the spirits market.
Discover the South-East, the land of the Grenoble walnut, showcased in all its forms by Cave Noisel which offers, among other things, oils, spreads, condiments and aperitifs. In the heart of the Auvergne-Rhône-Alpes region, the Brasserie du Sud breaks with convention with its local know-how and its bieres de garde.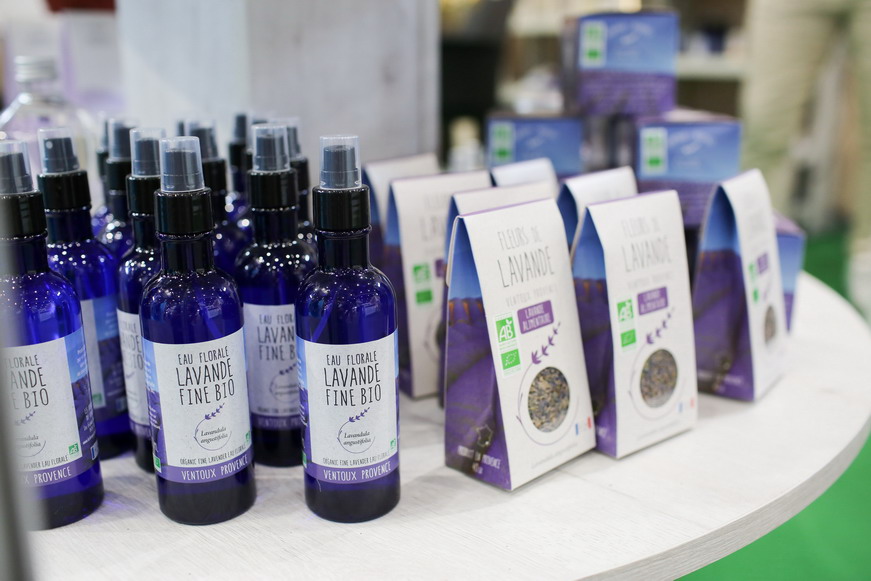 Further south, around Grasse, MD Fragrances place its perfume experience at the disposal of its customers through its creation of 100% organic perfumes. The aromas of this region also include lavender, which is grown by Les Bouquets du Ventoux at an altitude of over 800m. With its sensory fragrances, made from organic wheat alcohol, Virevolte takes you on a light and airy trip to Provence. Located in Roquemaure, Synthevert produces active plant extracts for the food supplement, cosmetic and pharmaceutical industries in its small-scale factory.
Based in the Marseille region, the Esprit Gourmand company draws on its artisanal know-how in dried fruit processing and has thus become listed by the luxury hotel and catering industry in France. Bringing the best of the south of France to the world is the mission of Goutez-Craquez and its sweet and savoury delicatessen products.
With hand-made production and local raw materials, Bulle d'argile promotes its terroir in a clean and zero-waste approach! These values of craftsmanship and authenticity can also be found in the family business Les Essentiels, which manufactures its cosmetics a few kilometres from Aix-en-Provence. The beautiful fragrances of the South can also be discovered at Nateclo and its Ardèche-based production of ethical and organic cosmetics with a fresh rose and peony scent.