A return to local production
Thanks to the resilience of the entire organic sector, Natexpo successfully weathered the crisis and celebrated the reunion of the organic sector's leading figures, bringing together 7,965 professionals for this 2020 edition.
Natexpo enjoys the trust of a spectacularly booming organic sector, and was able to offer an all-round vision of the latest developments and new challenges in the organic sector, over two lively and convivial days of business and dialogue.
Alongside the major players in the market and the show's loyal exhibitors, nearly 200 companies chose to take part in their first exhibition at Natexpo this year. Acting as a true springboard for young companies, the show was an opportunity for them to present their innovations and their responses to the challenges of the organic sector today.
The crisis proved to be an accelerator of trends that were already underway and in evidence, especially in the area of "buying local", which is getting stronger and surpasses the mere "made in France" promise.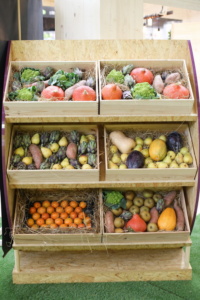 People are increasingly turning to a way of life that consists of enjoying organic, local and quality products: a trend that grew during the public health crisis and its lockdowns. More and more consumers are looking to harness the benefits of healthy food while contributing to sustainable agriculture. Known as "locavores" in France, they choose to consume only local and seasonal products and prefer to buy their staple foods from small producers rather than supermarkets.
According to an Ipsos poll[1] conducted in 2019, 82% of French people prefer to buy products of French origin and 77% prefer to buy from local producers.
Beyond the not-for-profit AMAP organisations (Association pour le Maintien d'une Agriculture Paysanne or de proximité), new concepts of alliances and groupings are emerging to promote local and organic production and bring it as close as possible to end consumers.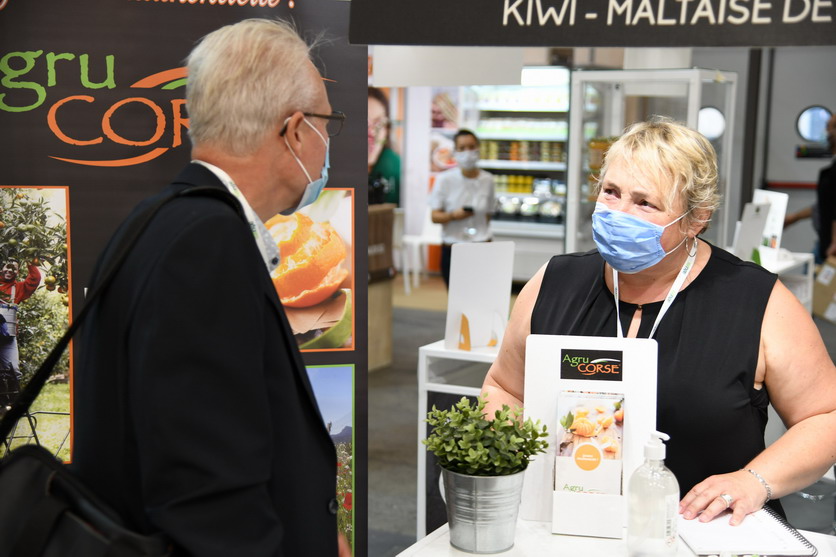 Bringing together local talent is the concept of the Ferme des Arches: 51 farmers organised around a single farm for complete control of the vertical, from field to plate. In the same perspective, Fermes Bio brings together 3 organic cooperatives to coordinate the production, processing and marketing of their members' harvests. South of Bastia, Agrucorse brings together 5 producers of organic Corsican clementines. OPAC, meanwhile, associates more than 40 citrus fruit producers from the same island. Kultive is committed to local initiatives and brings together 50 producers who offer cucumbers, peppers, tomatoes and beetroot grown virtually on the doorstep of the end consumer. Solebio brings together producers and consumers from Provence in a pioneering structure to facilitate the marketing of local products.
Promoting French know-how is the goal behind the creation of the Groupement des Producteurs de Gelée Royale (Royal Jelly Producers' Group) which conveys all its ambitions in its name and aims to highlight the quality and know-how of French production.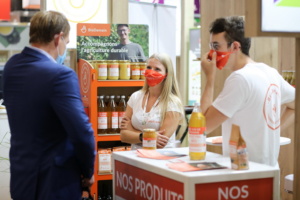 Labels are both a source of reassurance and a hallmark of quality. In order to guarantee total transparency from the farm to the consumer, the Bio Equitable en France label has been created by Biocoop and Ethiquable with 27 producer collectives. Bio Demain, meanwhile helps farmers to switch to organic farming by supporting them during their conversion period.

Discover the full list of the first-time 2020 exhibitors
1 https://www.ipsos.com/fr-fr/pour-79-des-francais-lorigine-geographique-dun-produit-est-primordiale