Summer is often synonymous with a change in eating habits and the rhythm of life. This can lead to problems with skin condition, intestinal flora and energy in general.
To get off to a good start this autumn, there's no magic diet, but there are a few health and well-being resolutions to pamper your body and skin!
Maintenance of microbiota, detox ingredients, exceptional herbal teas, meltingly soft creams and balms for the skin… The exhibitors at Natexpo offer quality organic solutions to take care of yourself.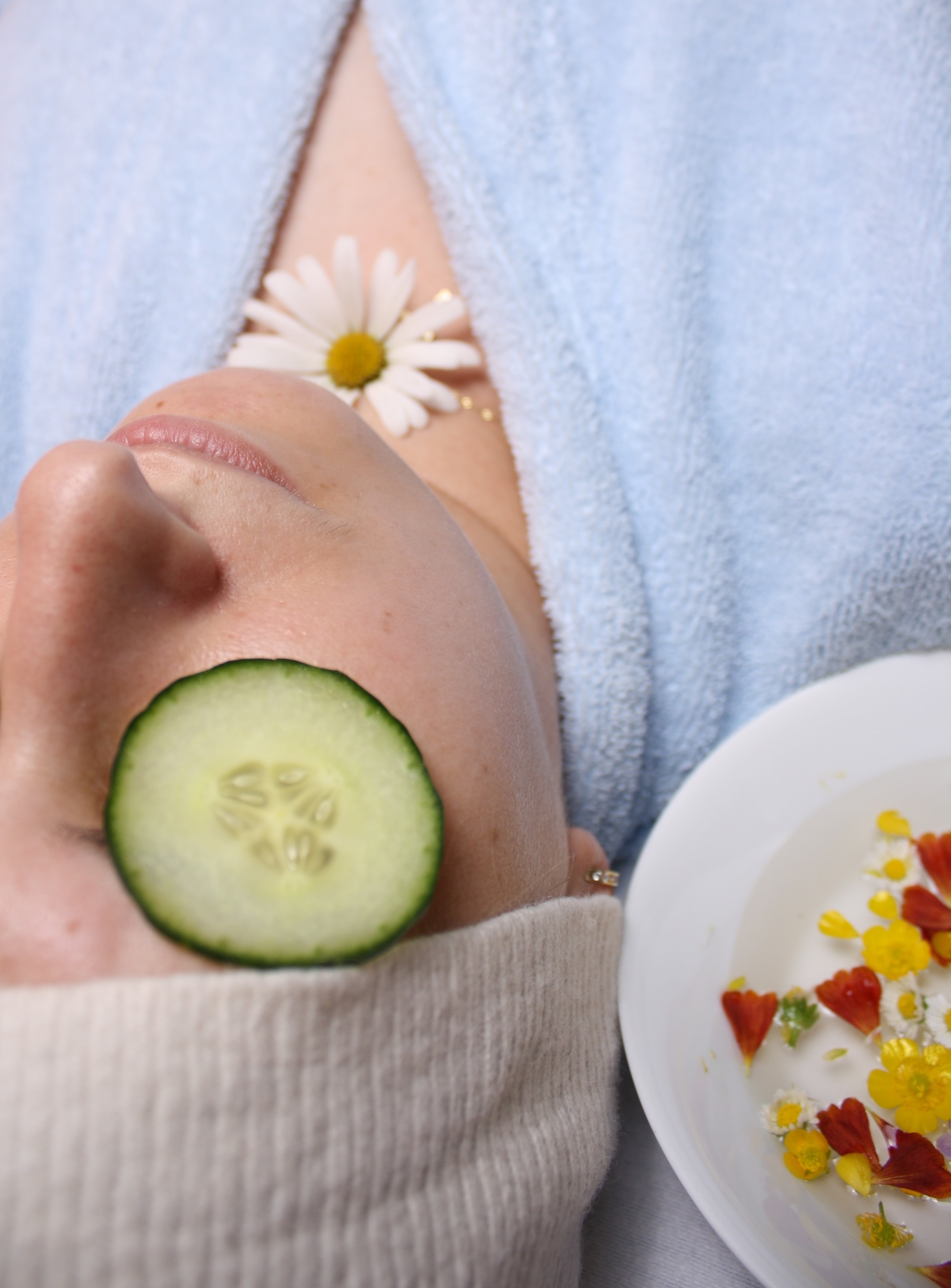 Rebalancing your microbiota
Microbiota play an essential role in the health of the body. This collection of microorganisms that live in the digestive system is of primary importance in digestion but also in maintaining a balanced immune system and in many other metabolic functions.
Probiotics are living microorganisms (lactobacilli, bifidobacteria, yeast, etc.) that help to improve the composition of the microbiota. They can be found in fermented foods (kefir, yoghurt, sauerkraut, etc.) or in the form of food supplements. Prebiotics, meanwhile, are substances on which the good bacteria in our intestines feed. They are essentially natural complex carbohydrates (pectin, fructo-oligosaccharides, inulin, etc.) present in the fibres of fruit, vegetables, cereals and legumes. Probiotics and prebiotics therefore help to maintain the correct balance of the microbiota.
Ecoprolive's Olibar is an original snack containing polyphenols, vegetable proteins, iron and a new prebiotic olive fibre, PreBIOphenol. The Spanish company is restoring the nobility of the olive, with an exclusive process that maintains a high concentration of polyphenols and other active compounds in its five organic products.
Aloe vera is an excellent ally for the digestive and immune system. Ciel d'Azur's Pur'Biotic juice – Natexpo 2021 Gold Award winner – is the first sparkling juice containing raw aloe vera and live ferments, a synergy that is beneficial for the microbiota. Preservative-free, it can be stored in the refrigerator for a week after opening. NaturAloe, a leading aloe specialist, offers Ecocert-certified aloe gels and juices made by hand, with natural preservatives.
Gaborit ewe's milk kefir contains a wide variety of microorganisms that are beneficial to the microbiota. It is made according to traditional methods using a slow pasteurisation process in a water bath, without milk powder.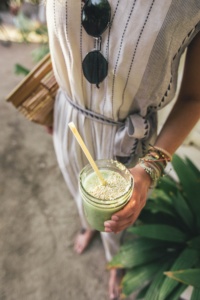 Cossu brings infusions and broths up to date. Made on a small scale in Nouvelle-Aquitaine, its products concentrate the best of organic fruit and vegetables, most of which rejected from retail. Made without flavour enhancers, with reduced salt content, the tomato celery broth has a cleansing action on the digestive system and maintains the microbiota.
HealthLink's Matcha Smoothie helps boost immunity and improve digestion thanks to its high fibre content.
Think chlorophyll: an exceptional detox ally
A green pigment found in photosynthetic plants, chlorophyll has a molecular structure almost identical to that of red blood cells. While normalizing intestinal transit, chlorophyll has an exceptional detoxifying and purifying action: it helps to detoxify the body by sticking to toxins and free radicals to promote their elimination. Some studies have shown that it helps eliminate heavy metals, pesticides and other industrial pollutants. A powerful regulator of intestinal fermentation, chlorophyll reduces the production of gas and digestive toxins. It is also very suitable for balancing a disturbed flora in cases of mycosis. To date, it is one of the most powerful antioxidants known: 1000 times higher than xanthines (contained in tea, coffee, mate and chocolate), 20 times higher than resveratrol (contained in blackberries, grapes and wine).
Noria Distribution, present at Natexpo 2021, offers a 20X liquid chlorophyll extract, based on mulberry leaves, one of the most sought-after sources of chlorophyll.
Enjoying the benefits of herbal teas, a natural pleasure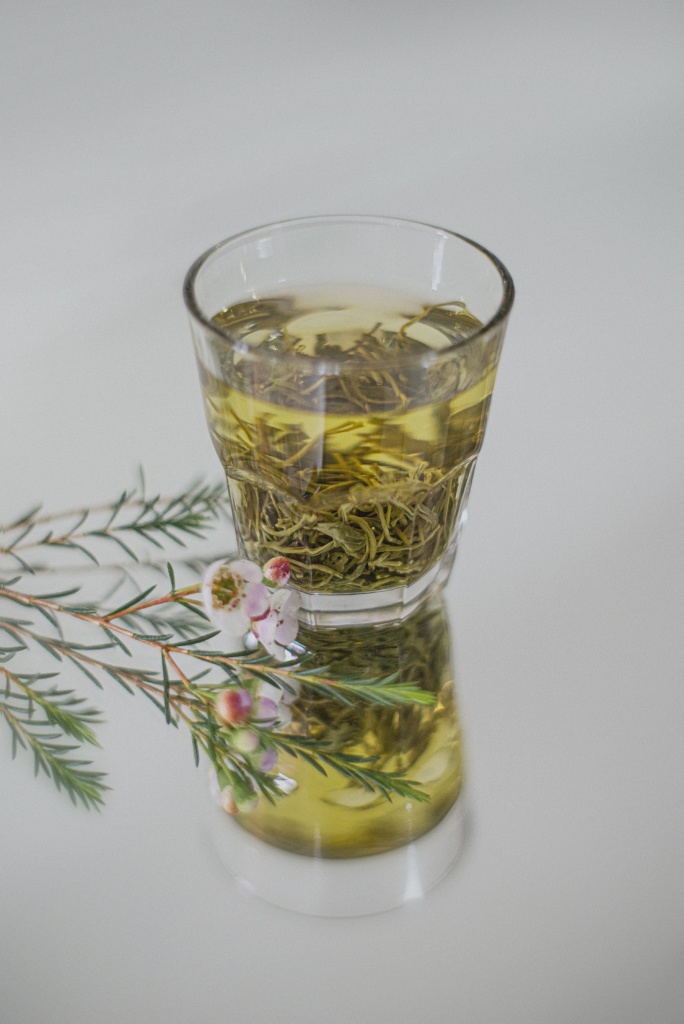 Herbal teas are the perfect ally for a back-to-work recovery regime, combining relaxation and health: draining, theine- and caffeine-free, they renew hydration and can also be consumed in an iced version as an alternative to plain water during the hot days that are getting longer.
Absoluthé has taken up the concept of matcha grinding to create its water-soluble teas and infusions. Its products make you travel thanks to their subtle flavours: Damascus rose infusion, Terres d'Afrique (hibiscus, rooibos, vanilla), etc.
Biohême loves plants and ecology. With its commitment extending throughout the chain, the company offers a unique collaborative structure in France and favours short supply circuits. With its infusions (Active joints, full detox, smooth circulation, La Vie en Rose…), or its plants sold loose, all the magic of plants can be found in its carefully prepared products.
The range of La Vie en Herbes includes a wide choice of plants, plant mixtures (After meal, Inner calm, Gentle digestion, Feminine harmony…), as well as herbs. Its solidarity project promotes the professional integration of people with disabilities.
Le Bénéfique reveals the quintessence of the infusion thanks to formats directly in stems which release flavours and colours: lavender flower, camomile, mountain sage, thyme, lime, red clover, rosemary, meadowsweet, yarrow… Sultan's or King's collection, the choice is yours! The selected plants, rare or endemic, come from preserved cultures in the Vosges and on Mount Ida in Crete, where the plants are gathered by the nomadic Yorük people. As part of a process of passing on knowledge and ancestral practices, Le Bénéfique restores the nobility of these tasting moments.
Taking care of your skin after the summer
During the summer months, the skin is exposed to the air, tans and turns golden to our delight. But when we return, it is often dried out by the sun, wind and sea bathing.
To avoid excessive dehydration, Chanvria offers a range of five products based on 100% virgin hemp oil: face, hand and foot cream, serum and body balm. The hemp used comes from the first hemp production cooperative in Europe, La Chanvrière, located in Champagne-Ardenne.
Kanité Naturel's whipped creams, with their "Chantilly cream" texture, are a pure delight for pampering the skin with innovative and melting textures. Combining baobab oil, black cumin oil and shea butter, they bring radiance and hydration. The raw materials (including the famous shea butter) come from cooperatives working in accordance with fair trade principles.
At AïamMaïa, products are chosen according to the mood of the moment. No cosmetic diktat or specific skin type. Casual, rebellious, cool, overbooked… We do ourselves good without any complexes. The Triple Detox Mask transforms into a gel, oil and then milk for a double effect: a peeling effect with papaya enzyme and a mechanical effect with argan shells. Splendid Radiance and Hydrating Cream moisturizes and energizes thanks to a cocktail of active ingredients (Damascena rose hydrolate, aloe vera juice, beet sugar). It also protects against pollution thanks to ginseng root and five-flavour peppercorns. The mattifying powders ensure a shine-free complexion.
Leonia's cosmetics range highlights the remarkable virtues of white tea, which is particularly rich in antioxidants. The body scrub gently exfoliates the skin, while the body and hair oil nourishes and restores the epidermis deep down. The face creams soothe and moisturise the skin, while fighting the harmful effects of free radicals.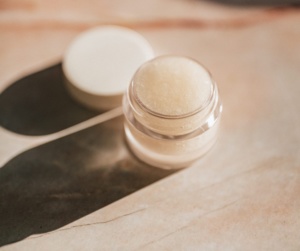 MapoHème's Gentle Balm, suitable for the whole family, is a repairing concentrate for the skin thanks to its cocktail of ingredients: raw and fair trade shea butter, Gascony plum oil, vitamin E. MapoHème is highly committed to supporting people in getting into work, particularly women, and also works in tandem with a foundation that helps autistic people into the mainstream. Its accessories are manufactured by sheltered work organisations.
For NaturHôna, the solution to dry and damaged skin lies in the plant world. Jojoba oil, nigella oil, shea butter and essential oil of fine lavender make up its multi-use balm.