In 2011, the European Commission defined corporate social responsibility (CSR) as "the responsibility of enterprises for their impact on society." These include social, environmental and consumer considerations.
Through CSR, organic companies have the opportunity to spotlight their often pioneering commitment, based on a model that cares more for people and the environment. Looking beyond their pure economic activity, these companies envisage their purpose within a global ecosystem that conveys the values they are committed to developing.
Natexpo exhibitors are fully aware of this and some have already taken steps in this direction.
Base Organic Food: CSR to revolutionise the sustainable enterprise
The company, which simplifies access to rare and high-quality products from organic, fair and vegan agriculture, began collaborative research work this summer to implement its CSR strategy. This three-year project is being conducted by a researcher who will write a thesis and a book co-authored with the teams. The initial results, to be revealed next year, will provide information on what has been done and which difficulties have been encountered.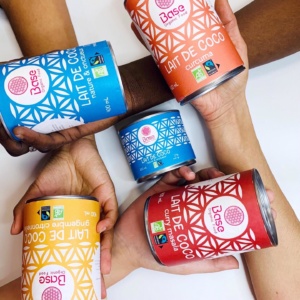 Base Organic Food already has strong humanistic values and a solid foundation. The company has an inclusive and multi-cultural structure (18 nationalities are represented), in which employees enjoy a fundamental freedom: they come as they are, from their personal values to their clothing.
In terms of work organisation, the employees co-build their job description, which evolves constantly, and this provides great flexibility and fluidity in the realisation of the various ongoing projects. Change has been part of the company's identity since it was founded.
Work objectives relating to CSR include implementing theme-based work groups, conducting a carbon assessment, creating a corporate foundation to support humanitarian projects and encouraging employee involvement in particular projects, such as food distribution campaigns. A work community on the principle of self-governance is also being set up to promote well-being at work and develop employees' skills. Ultimately, the aim is to create a whole new business model.
Through its approach, Base Organic Food proves that it is possible to be an ethical and responsible company!
Bjorg, Bonneterre et Citoyens: a foundation for healthy food for everyone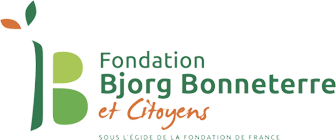 Bjorg, Bonneterre & Compagnie, a historic player in the organic field, has set up a foundation – Bjorg, Bonneterre et Citoyens – under the aegis of the Fondation de France. Now united under the Ecotone collective, these committed brands have one conviction: a business does not only create economic profit, but value in general. Thanks to this foundation, Bjorg & Bonneterre encourage and support initiatives that work towards developing healthy and sustainable food, from field to fork. Among the projects it supports are Générations futures, which provides information on the impact of pesticides on health and the environment, Ecolocrèche, which is dedicated to more responsible childcare facilities, CacaoForest, which encourages a new model of cacao farming, and LudoBio, which introduces children to organic products.
This approach is fully in line with the spirit of the company, which has been B Corp certified since 2017.
Fairtrade/Max Havelaar: pioneer in fair trade
Launched over 30 years ago, the Fairtrade/Max Havelaar movement developed a fair trade model based on strict specifications. Initially developed for coffee and then extended to many products, it led to the creation of a label so that consumers can easily identify which products meet the economic, social and environmental requirements of fair trade.
The movement does not stop there: Fairtrade/Max Havelaar supports farmers and farm workers through a network of 150 local coordinators, who help them reinforce their autonomy and deal with climate and social challenges.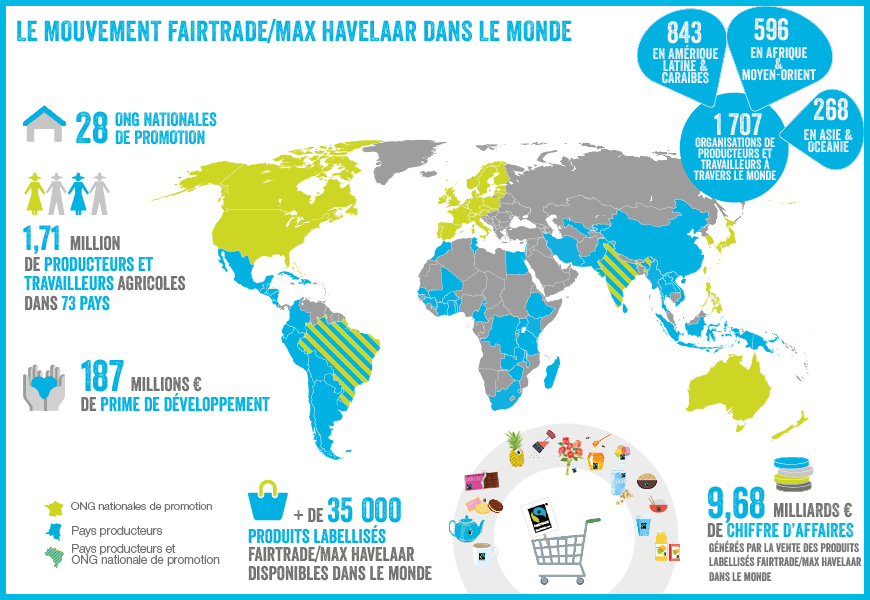 Talks dedicated to CSR and brands' commitments at Natexpo
Natexpo will offer an opportunity to attend many talks and round tables dealing with the CSR of organic companies, existing tools and structures in the organic sector in various regions, and issues relating to consumer education and corporate communication.
Sunday 24 October 2021
♦ 10:00: Discover BioED: the CSR label for organic firms
With Mathide Gsell and Anna Kolf, Synabio and testimony from Alpes Biscuit
Natexbio / La Maison de la Bio Forum
11:00: Bio Sud Ouest France, a tool for the structuring of fair trade organic markets for operators in the South-West
With Flavie Tiret, Interbio Nouvelle Aquitaine
Agora
♦ 11:00: Educating, raising awareness and guiding consumers thanks to positive impact communications
With Marion Fries, Gaëlle Beaune and Stéphanie Pointreau, Réseau RaSines
Innovation Forum
12:00: Is the protection of biodiversity playing out on our plates?
With Amandine Rachenne and Foucauld Droulers, Ecotone, Mathilde Gsell, Synabio and Christelle Garnier, Cocebi
Agora
11:30: Innovative offerings for eco-design and CSR policies
With A demain, Bio'm Paris, Sorewards
Lab Pitches
14:00: The Territoire Bio Engagé label, a tool for your regions!
With Stéphanie Thebault, Initiative Bio Bretagne
Agora
Monday 25 October 2021
14:00: Communicating effectively on brand commitments at a time when everything is "organic, good, healthy."
With Elodie Dupré, Greenstory
Natexbio / La Maison de la Bio Forum
15:00: Rethinking the way brands and retailers cooperate to give more meaning to point of sale promotion
With Alexandre Cadennes, Ecotone-Danival and Claire Touret, Biopartenaire
Innovation Forum
♦ 16:00: The Beegan manufacturing eco-facility
With Jessie Quantinet, Ballot Flurin
Cosmetics Innovation Forum
Tuesday 26 October 2021
10:00: Understanding and protecting biodiversity in organic value chains
With Mathilde Gsell and Anna Kolf, Synabio and testimony from BBCIE
Natexbio / La Maison de la Bio Forum

13:00: Foundation shareholders: a new model of governance for the common good in companies
With Alexis Nollet, Ulterïa
Innovation Forum
♦ Watch these talks on catch-up on Natexpo Digital by downloading your free badge .