French consumers are turning in increasing numbers to organic food, a market that continues to enjoy strong growth (+13% in 2019). Today, more than 6% of households' food consumption is of organic products, two thirds of which are from France. In 2020, more than nine in 10 French people said that they consumed organic products, and 13% said that consumed organic every day (source Agence BIO).
Between lockdown and curfew, the Covid crisis had substantial repercussions on the eating habits of the French. Their desire for healthy and locally produced products increased. This trend is perfectly illustrated at Natexpo 2021, by the many innovations from the exhibitors in the sector devoted to food.
Food, the leading sector of the show
The sector devoted to organic food is the largest in the show, with more than 600 exhibitors, providing proof of the dynamism of this offering. It is the highest concentration of organic food offerings for all the sector's professionals. Its importance reflects the dynamism of the market in France and abroad.
In its commitment to support the development of young companies working in organic, Natexpo gives small food businesses opportunity to promote their concept and increase their visibility. Several areas are dedicated to these companies across the show.
The Organic Incubator
In this space dedicated to boutique firms and SMEs working in organic, small businesses have the opportunity to take part in Natexpo and benefit from its trade visitor audience at preferential exhibitor prices. A genuine springboard, unparalleled on the French market!
The Big Splash
The Big Splash is the brand-new exhibition format at Natexpo, conceived to help small companies grow on the show and on the organic market. This format is accessible to all companies meeting the eligibility criteria of the villages, and is offered to exhibitors who have to "take the plunge" in the deep end following two participations in the Incubator or the Cosmetics Village.
More than 60 exhibitors are registered in this area.
The FoodTech Village
This year, Natexpo plays host to the FoodTech Village: an all-new area dedicated to young companies in its network. How can innovation be made useful for food? This village has adopted a mission to support and highlight the emergence and implementation of innovative solutions, from field to plate. 12 companies behind innovative digital, technological and entrepreneurial initiatives relating to organic food are exhibiting in this area.
Among them is Matatie, which makes cakes and pastries free of all 14 main allergens, enabling children with food allergies to eat like all the other kids. Smart and convenient, Save Eat is an application that suggests a wide range of recipes and anti-waste tips. La Brigade des Epices, the brand dedicated to professionals (hospitality, delicatessens, company catering), launched by the young Burgundy-based company Integral Food, offers authentic and premium spices through direct sourcing from producers. The young start-up Semillan innovates with a sprouting cabinet that can grow 45 different varieties of seeds and can be tailored to individual needs – a project conducted in association with Sup Agro Montpellier.
All these innovative firms can be found in the FoodTech Village!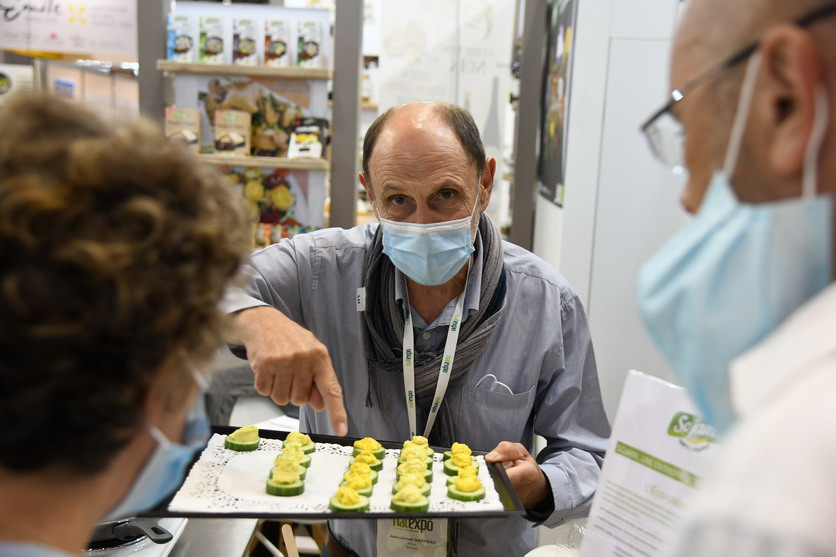 New powerful trends
The food trends engendered by the Covid crisis and changes in consumption have triggered specific innovations and new arrivals on the market. Natexpo will be a premier showcase for these.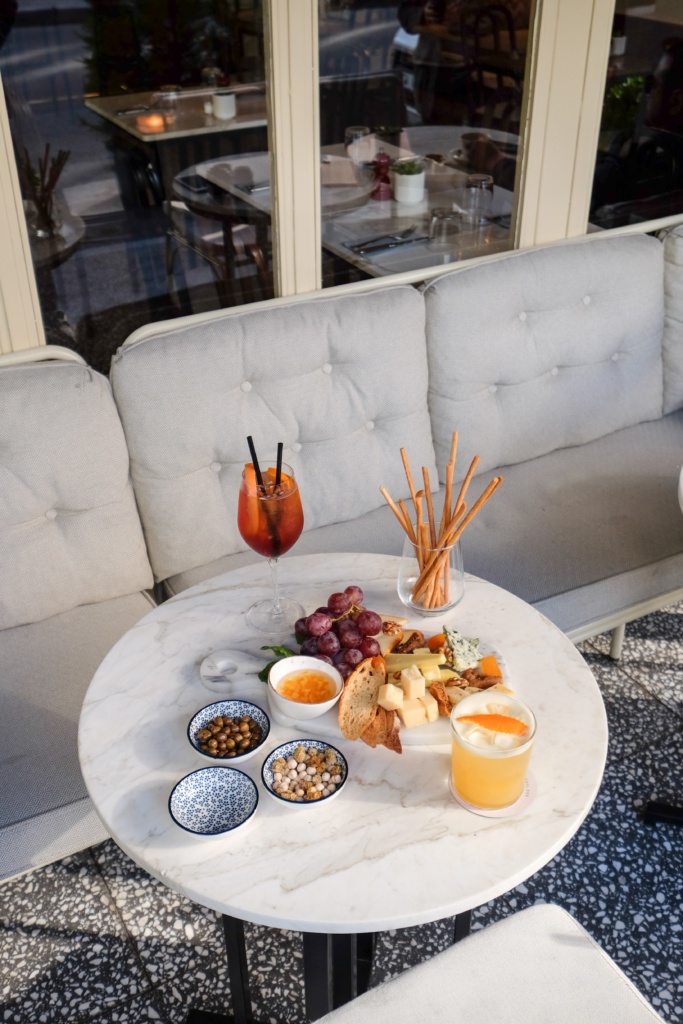 Forced to stay at home for months on end, the French reinvented the apéritif moment by rethinking the notions of conviviality and taste. Seeds and nuts (peanuts, cashew nuts), spreads and new alcohol-free drinks graced the coffee tables of French consumers are looking for enjoyable treats.
Lockdown also led to the development of a new form of gastronomy. In 2021, nearly one household in five said they cooked more often using prepared ingredients, while more than one household in three cooks home-made dishes more often. And this new trend is set to last. Organic options have created a vast choice thanks to healthy and original products, and surprising pairings such as hummus and cocoa! Flavours, originality, healthy ingredients: organic food accompanies French people in their desire for inventive cuisine.
Another underlying trend is veganism. Meat consumption has a significant impact on deforestation and intensive single crop farming, some of the causes of global warming, and consumers have become aware of this. Plant protein benefits from this growth opportunity, driven by the French Plant-based Protein Plan, one of the headline measures in the French stimulus plan, with an envelope of €120 million. This success has resulted in a substantial increase in the plant protein market: +10% in France over a year, amounting to €497 million[1].. The future looks set to be shaped by this trend: in 2040, 60% of meat consumed will be artificial or plant-based[2].
In this boom in plant-based products, oils are gaining ground. And olive oil is losing out slightly to new attractive oils, such as camelina, chia seed and hemp, for example. The latter is enjoying real success in France, a country that has long been circumspect on the subject. While hemp and CBD (or cannabidiol, the non-psychotropic molecule in cannabis) have been making a splash for several years across the Atlantic, both in food and cosmetics, France remained in legal limbo for several years before recently aligning itself with European legislation. The use of French hemp extracts – in particular cannabidiol with soothing properties – in finished products will soon be authorised.
Some great new products with hemp extract, both food and cosmetic, are to be discovered at Natexpo!
The New Products Gallery will offer visitors, journalists and project developers a chance to exclusively discover the new products from exhibitors.
Natexpo Awards
First launched in 2005, the Natexpo Awards recognise the most innovative, useful and convenient products launched on the market during the year. In 2021, more than 300 entries – a record! – were submitted to the Jury in eight categories, including four food categories: Fresh (chilled) Products, Sweet Grocery Products, Savoury Grocery Products, Beverages.
A few absolute gems have therefore been uncovered and rewarded. The 16 winners can be found at Natexpo in the Awards display area at the show entrance. And don't miss the awards ceremony on Sunday 24 October at 5.00pm on the Natexpo Forum/ Maison de la Bio (stand K32).
Talks and round tables to go further
Natexpo offers 150 exclusive talks to get up to speed on organic food and its trends: tomorrow's nutrition, differentiating ingredients, consumer expectations, packaging challenges, loose bulk, regulations, organic catering, responsible fisheries, etc. Find out the full programme here!
[1] Source : Nielsen IQ, CAD à P4 2021, LSA 06.21
[2] Source : Kearney – LSA 06.21