The closure of hospitality venues during the Covid crisis was a watershed moment for the aperitif culture in France. Families and friends reinvented social occasions, remotely, through virtual aperitifs : an enjoyable digital interlude during this period of lockdown.
The pandemic unquestionably turned out to be a growth lever for the beer sector, the most dynamic category in the drinks sector in mass retail (recording +3%) with overall turnover up by 11.8% at €4.43 bn(1). The penetration rate of beer in 2020 reached 80.3% compared with 78.6% in 2019 – its highest figure since 2003(2).
In the beer market, organic is a growth segment since it is currently underrepresented with less than 2% of sales.
The appeal of craft beer flying high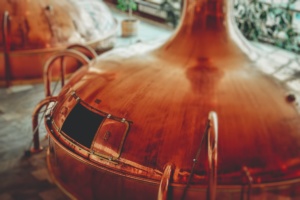 Brewers have got their inventive juices flowing, and today offer increasingly high-quality products using innovative ingredients, traditional brewing methods, new and exciting flavours, and so on. Craft breweries have everything to gain from setting themselves apart from the sector's industrial manufacturers and highlighting their geographical origins and environmental commitment.
Indeed, the pandemic catalysed several new trends: the appeal of organic, direct selling channels, a return to the local market, etc. Consumers are becoming more and more demanding but also open to new experiences, and are prepared to pay for quality. The annual budget per buyer amounts to €83.30, which is 88% more than in 2008 (€44.30)(3).
These developments come as a springboard for market players who draw on them to find sources of inspiration and innovation. All of France's regions are keen to highlight this craft industry which has now overtaken Belgian know-how. A dozen or so companies from the sector will be showing at Natexpo and will take the opportunity to present their approach in the organic sector together with their products – a reservoir of exceptional flavours!
Craft beers pay tribute to their regions
The increasing trend in local and craft beer has projected French regions back under the spotlight. Created by Jean Barthélémy Chancel, the owner of the champagne house Louis Barthélémy, and hailing from a winegrowing family, La Brasserie artisanale du Lubéron (Luberon craft brewery) – one of the first microbreweries in the region – thus seeks to shine a light on the farming and winegrowing terroirs of the Lubéron in Provence. Carefully selecting its organic ingredients from local suppliers, it has also planted around 50 hops crops. The permanent range includes wheat beer, lager, amber and dark beer and IPA (Indian pale ale), with, in parallel, creative and innovative specials including beer/wine hybrids.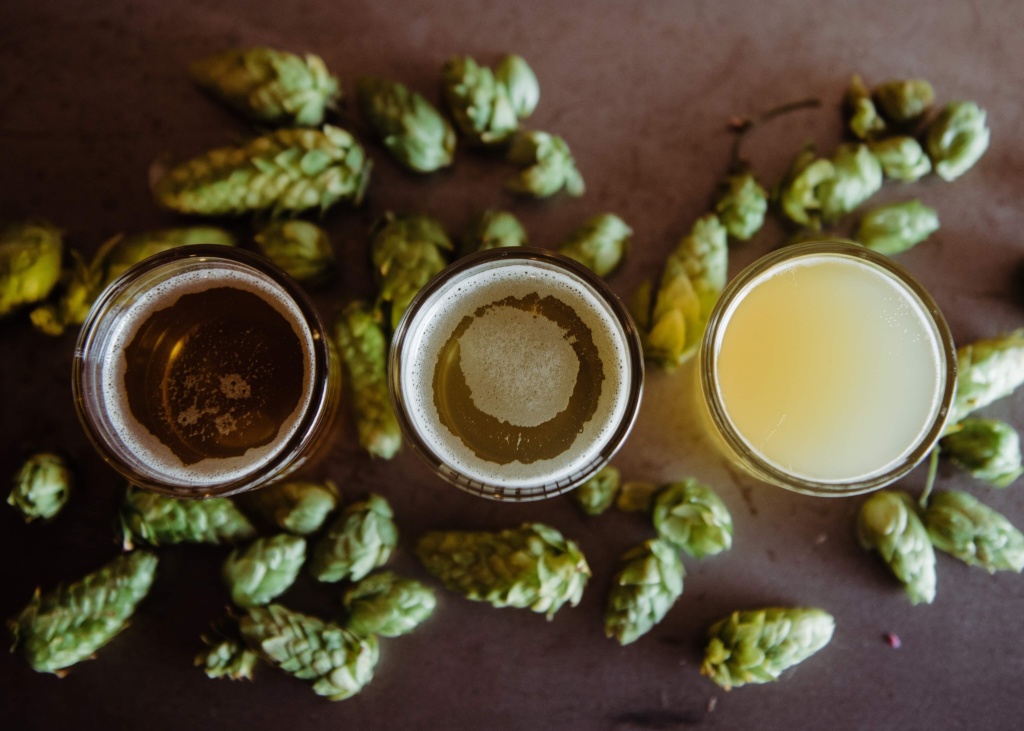 For Marc Neyret and Stefan Peter Stadler, the founders of La Brasserie du Vézelay, compliance with the "purity law" is a must. Their beers contain only water, malt and hops, in accordance with the Bavarian Reinheitsgebot dating back to 1516, and have won many awards, including 14 medals in the Paris agricultural show competition (CGA), 25 World Beer Awards and three medals in the French Beer Challenge.
Having recently moved into a new 8,500 sqm production facility near Trégunc, La Brasserie de Bretagne (which took over from the original Brasserie Britt) likes to innovate while continuing to acknowledge its historical and geographical roots. The water, barley and cereals come from a local supply chain, and the company works with Breton farmers, all imbued with a strong commitment to the environment. In its catalogue are the well-known brands Britt, Sant Erwann (several of whose beers are World Beer Award winners), Dremmwel and Ar-Men. Out of the 21 beers on offer, 12 are organic. Riding the wave of craft beers, Brasserie de Bretagne is also behind an interesting initiative: it has teamed up with Brasserie du Vézelay and Brasserie Artisanale du Sud to form the company Fabulous French Brasseurs, to broaden their catchment areas.
La Brasserie de Montmorillon can boast a history dating back to 1843. After ceasing to operate in 1963, it started up again in 2015 thanks to François Guillon, who decided to relaunch the pride of his home region. The local, organic craft beers made in France underline their quality and commitment.
Excellence, pleasure and creativity are the leading values of Brasserie Cap d'Ona, founded in Argelès-sur-Mer by Gregor Engler, one of the pioneers in craft brewing in France. "Terroir & Traditions", "Saison & Fruits" and "Exceptionnelles & Prestige" make up its multiple award-winning offering. Its Imperial Stout, which is aged in Nuits Saint Georges wine barrels, received the best mark at the 2021 World Beer Challenge.
Founded in 1926, la Brasserie Castelain has continued to modernise itself throughout its long family-run history. As the first producer of organic beer (Jade), it now offers gluten-free and alcohol-free versions. Its iconic Ch'ti bière de garde is the result of authentic know-how originating in the north of France. Its Castelain beers are top-fermented speciality beers inviting drinkers to explore a range of unprecedented flavours.
The organic craft brewery Plormel has found its trademark with beers brewed according to ancestral recipes: with long times and respectful of the work of beer. These ALE beers are unfiltered, unpasteurized and naturally carbonated by refermentation in the bottle
Belgian beer: between tradition and modernity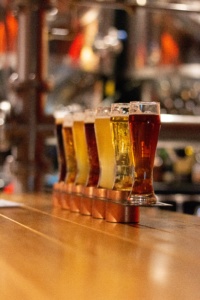 With the benefit of their historical knowhow in brewing, the Belgians are continuing to surprise and innovate while also expanding into the organic market. Established in 1890, Brasserie Brunehaut has nonetheless taken on many modern attributes. Its values are those of 100% organic ingredients, an unstinting commitment to the environment and partnerships with local producers. The Brunehaut brewery, which produces 6,000 hectolitres of organic beer per year, is the only brewery in the European Union to carry B Corp certification. Whether lagers, wheat beer, triples, amber or abbey beers under the brand name Saint Martin, the brewery has a fine catalogue of organic beers.
When three mates from Brussels, all cycling and beer enthusiasts, decide to launch their own beer, the result is Drink Drink. Three organic varieties (pale ale, IPA, white IPA) going by the names of Bicyclette, BMX and Tandem, for a delightful modern breath fresh air!
Resulting from the alliance of three men, a legal adviser, an engineer and a marketing expert, Houblonde has the specificity of being brewed using water from a very pure water table and dynamised, i.e., passed through a powerful vortex to give back its properties of invigorating water. When you add organic grain and floral elixirs, you get a beer unlike any other.
Super ingredients join the fray
Some manufacturers have turned to superfoods to help their products stand out and give them added value. Superfoods Beers stresses the virtues of superfood by adding them to its beers: yuzu, maca, acerola, ginger, guarana, ginkgo, carob…. With a strong commitment to a sustainable process, the company offsets part of its carbon emissions by planting fruit trees, while its spent grain is transformed into crackers.
The seaweed harvester Tonnerre de Brest incorporates algae into its teas, herbal teas and organic amber beers going by the same name.
Ecology at the heart
La Brasserie Lalune, established on the banks of the Garonne, is today an integral part of the "Darwin-écosystème", a hybrid and multi-dimensional district emblematic of the ecology transition in Bordeaux. With its floral ingredients and seasonal specials, it offers subtle beers with powerful flavours.
In the Cocomiette beer, part of the cereals is replaced by unsold bread reduced to crumbs. With "rousse", wheat beer and IPA, Cocomiette leverages innovation through upcycling!
(1) Source: Iri, moving annual total at 31/01/2021, all mass retail channels
(2) Source: Iri, moving annual total from 03/02/2020 to 31/01/2021, all mass retail channels.
(3) Source: iri, moving annual total from 03/02/2020 to 31/01/2021, all mass retail channels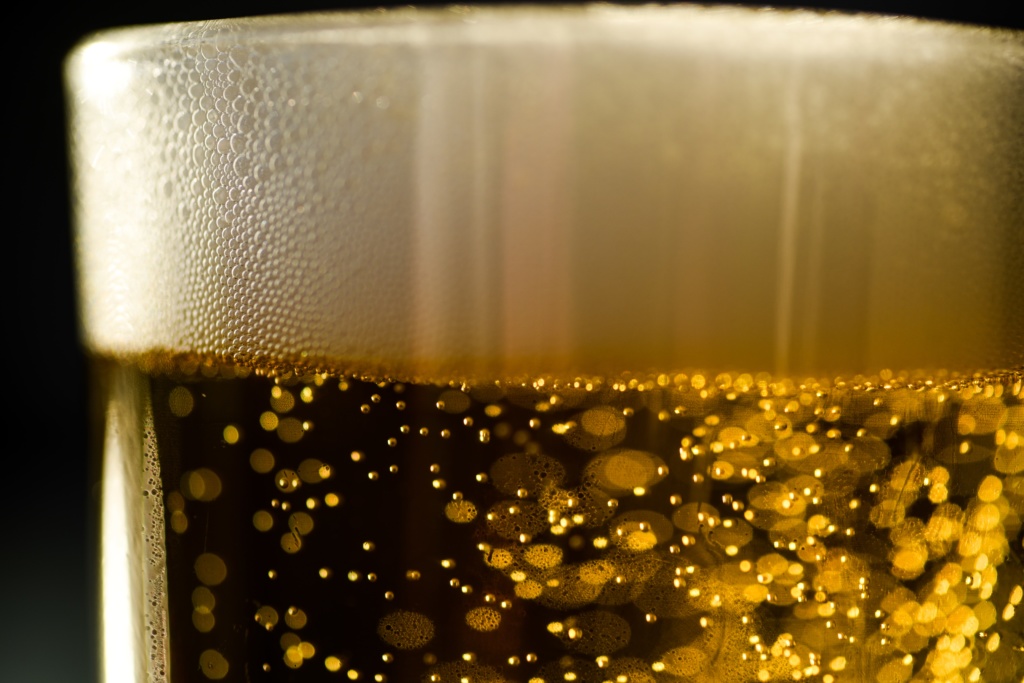 Alcohol abuse is dangerous for your health, please consume in moderation.