The figures are frightening: our food accounts for 26% of greenhouse gas emissions, 40% of plastic consumption according to UNESCO and 1 in 51 deaths. There is no doubt that we urgently need to completely rethink our food system. Whether food-related (more sustainable, local, clean label…) or nutritional (less sugar, 'good' fat, plant-based proteins), the transition is accelerating and transforming the landscape of food products and dietary supplements. In the run-up to Natexpo (the international exhibition of organic products) which starts on Monday 21 September, the Culture Nutrition team offers you a review of the initiatives that are part of the food and nutritional transition.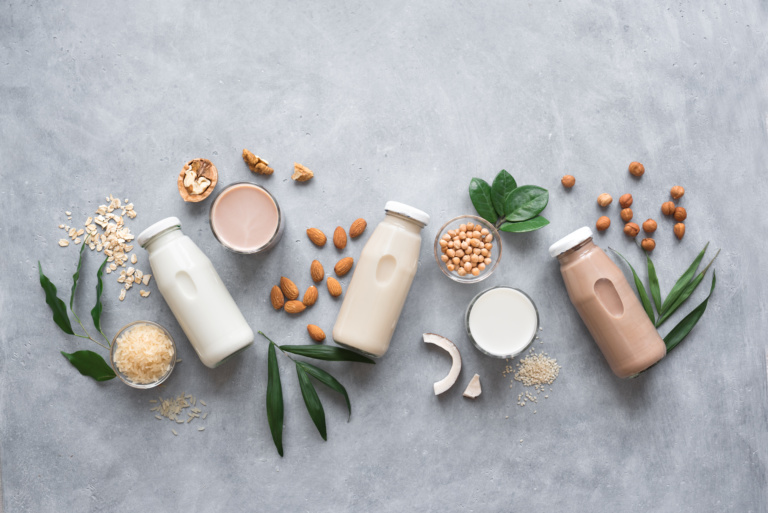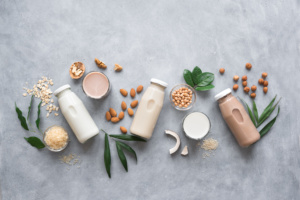 Less consumption of animal products and more of plant-based products
 Greenpeace condemns the destructive capacity of livestock farming. This industry is responsible for 63% of deforestation in the Amazon. It also contributes to the depletion and pollution of water resources. Furthermore, over-consumption of meat, especially red meat, tends to increase the risk of certain diseases2.
The consumption of animal products therefore has a negative impact on our health and on our environment, so manufacturers have decided to take action.  The market is going green3!
The plant protein market is boosted, in terms of applications, by dairy substitutes (milk, cream, yoghurt, ice cream, cheese), whose sales are estimated at 17.3 billion dollars in 2018 and 29.6 billion in 20234. The growth of this sub-segment is driven by beverages, ice cream and plant-based desserts, catalysed by the search for lactose-free products, but also often less fat and less sweetened (for some).
Grandeur Nature, Happy Coco and Tomm Pousse have jumped aboard this trend, offering veggie desserts based on coconut, oats or cashew nuts. Other French manufacturers of organic and fresh delicatessen products have signed up the vegetable transition. This is the case of Carte Nature, which offers veggie bites made from chickpeas and mozzarella.
Nutraceuticals are also going vegetarian. The French dietary supplement market is a good example of this, since plants contribute to 93% of its growth5. They are the top ingredient on the market, even before the unavoidable vitamins and minerals.

Better consumption of animal products
Fish and insects can be eaten as part of a sustainable diet. However, their industrial-scale production costs must be optimised to make them genuine sustainable alternatives to meat.
On the insect side, manufacturers are trying to remove organoleptic and regulatory barriers by stepping up their creativity to produce products that are tastier than ever, as with Insectéine. This French company develops and markets foods made from edible insect meal under the brand name Avenia Nutrition. A very interesting staple for its high protein content. Does the future of our food lie in insects?
As far as fish are concerned, there are numerous initiatives in place to protect aquatic wildlife and put an end to overfishing. This is the case of Food4Good, which only offers MSC eco-certified or organic fish. Fish and seafood are nutritionally beneficial due to their mineral, omega 3 and vitamin content… but their reproductive cycle must not be disrupted.

The motto: Good, Healthy and Responsible
The example of chocolate and hazelnut spread
The health and environmental impact of the famous hazelnut spread is often singled out for criticism owing to its high concentration of palm oil and sugars. However, there are alternatives with healthier compositions.
Agro sourcing, a specialist in the import of organic and fair trade nuts, offers a pared down and delicious spread. It contains only four ingredients which are organic and fair trade, and of which 75% are nuts. To sum up, it is lactose-free, made with no added oils, organic, fair trade, vegan, gluten-free, preservative-free, but with an irresistible taste and texture. In fact, it has won the Natexpo 2020 Gold Award in the sweet grocery category.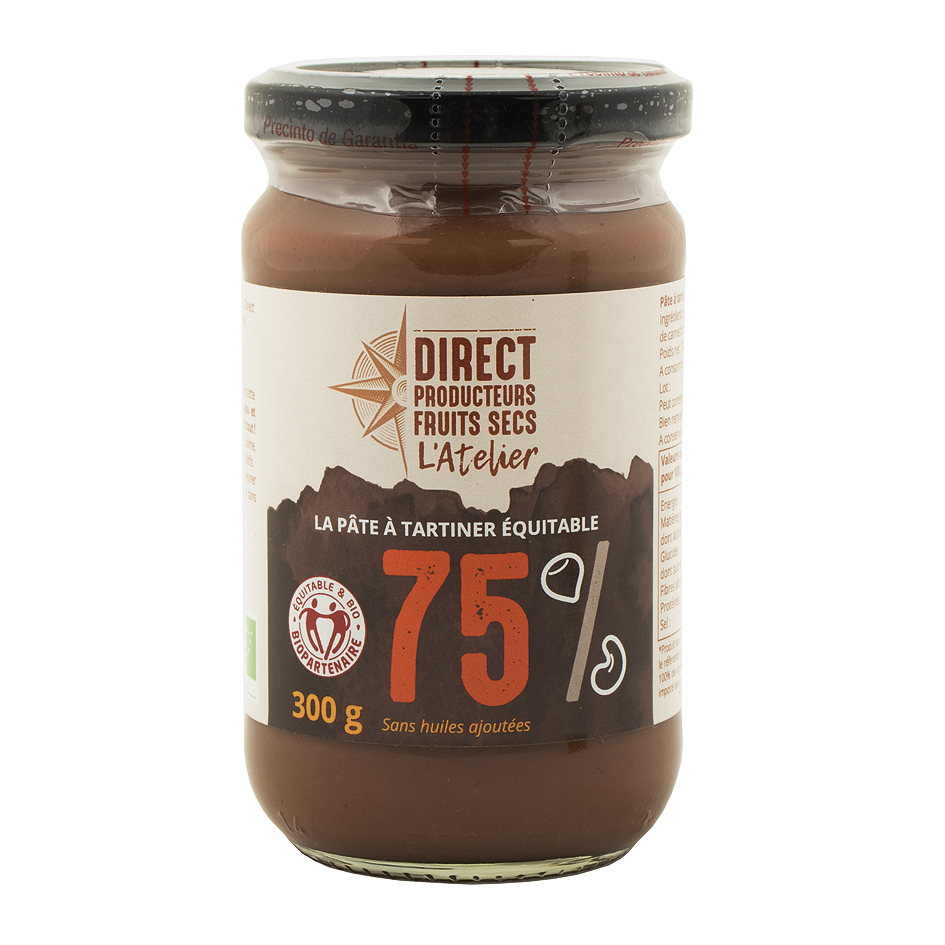 75% spread by Agro sourcing
Gustoneo produces organic, healthy, innovative and tasty products and their spreads are no exception. Their advantage? The brand provides consumers with the opportunity to "make their own" spread at home.
Another example is Funky Veggie whose aim is to make vegetarianism accessible to all by using tasty and nutritious products. Their OUF! spread has a very short list of ingredients with:
roasted hazelnuts
pure cocoa powder
red kidney beans
coconut sugar
water
These ingredients have been selected for their low environmental impact and high nutritional value – the winning combination!  
Seeking to make an impact
Some brands go even further. Aline & Olivier is an alternative brand that promotes organic, small-scale production and healthy eating. In addition to the products that this firm makes in Provence, it also undertakes initiatives with a positive social and environmental impact. Aline & Olivier is a corporate example to follow!
Less means better.
Another thing has not gone unnoticed: consumers are especially keen on recipes with short ingredient lists that do not contain controversial additives, such as sodium nitrite. Bonval, the brand for organic-certified breeders in the meat sector, offers a range of sodium nitrite-free fresh and cured meats.
Sustainable and circular food
Many initiatives exist to move towards a new model. We are fascinated by actors who make use of what is vulgarly called waste, when in fact it is unsuspected resources… Have you heard of the Résurrection crackers? The brand, a pioneer in snacks that reuse by-products such as spent grains or cider pomace, offers healthy and positive impact crackers thanks to upcycling. The brand offers a new use, a good nutritional balance and organoleptic qualities superior to classic crackers.
The many steps taken by brands and manufacturers show that the food and nutrition transition is underway. Nevertheless, human activities are harmful to both Humankind and the Earth. The recommendations made by the FAO already 10 years ago still ring true and their implementation is a matter of urgency. A healthy and sustainable diet:
cares for our environment
contributes to food and nutritional safety and healthy living for current and future generations.
contributes to protecting and respecting biodiversity and ecosystems
is culturally acceptable
is economically fair and accessible, affordable
is nutritionally safe and healthy
enables natural and human resources to be optimised.
To find out more about the food and nutritional transition and its benefits, listen to our audio guide to discover the trade show Natexpo!
The Lancet. Health effects of dietary risks in 195

OECD Healthy Policy Studies. The heavy burden of obesity. 2019

The State of the Global Plant-based Protein Market. 2019

Markets and Markets. Dairy Alternatives Market. 201

Marché des compléments alimentaires en France. 2019
Content written by our partner www.culture-nutrition.com