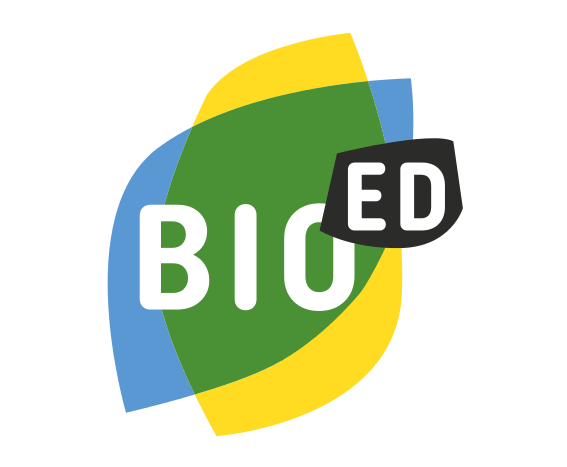 Because organic products lie increasingly at the heart of customer demands, the BioED label invites companies working in organic to reinvent themselves by continuing to develop a positive, committed and sustainable organic model. The aim: reassert the commitments and values that are specific to them, to contribute to building a model that protects the environment and people. This is a worthy project that Natexpo is proud to support!
BioED label
Founded by Synabio* and Ecocert in 2009 on the basis of the international standard ISO 26000, the independent label BioED (formerly standing for Bioentreprisedurable, or 'organic sustainable company') advocates fair, transparent and local organic products in response to market needs. It supports organic firms in their CSR policies and in developing team engagement, helps them to gain recognition from retailers for their commitment, and communicate better around their commitments to consumers.
Companies holding the label undertake to "incorporate sustainable development at the heart of their mission and contribute positively to the transformation of our society."
The first stage for a company wishing to join is to conduct a Synabio CSR self-assessment, based on the BioED guidelines and its 30 standards split into six themes:
Governance: responsibility, strategy, vision, commitment
Working relations and conditions: social responsibility
Environment: environmental responsibility and industrial quality;
Fair practices: fairness, transparency, involvement in supply channels
Consumers: managing quality
Local development: responding to expectations of society and local establishment.
The assessment is conducted by a third-party body (Ecocert, Bureau Veritas, etc.). Only companies in which organic products account for more than 50% of their turnover can publicly display the label.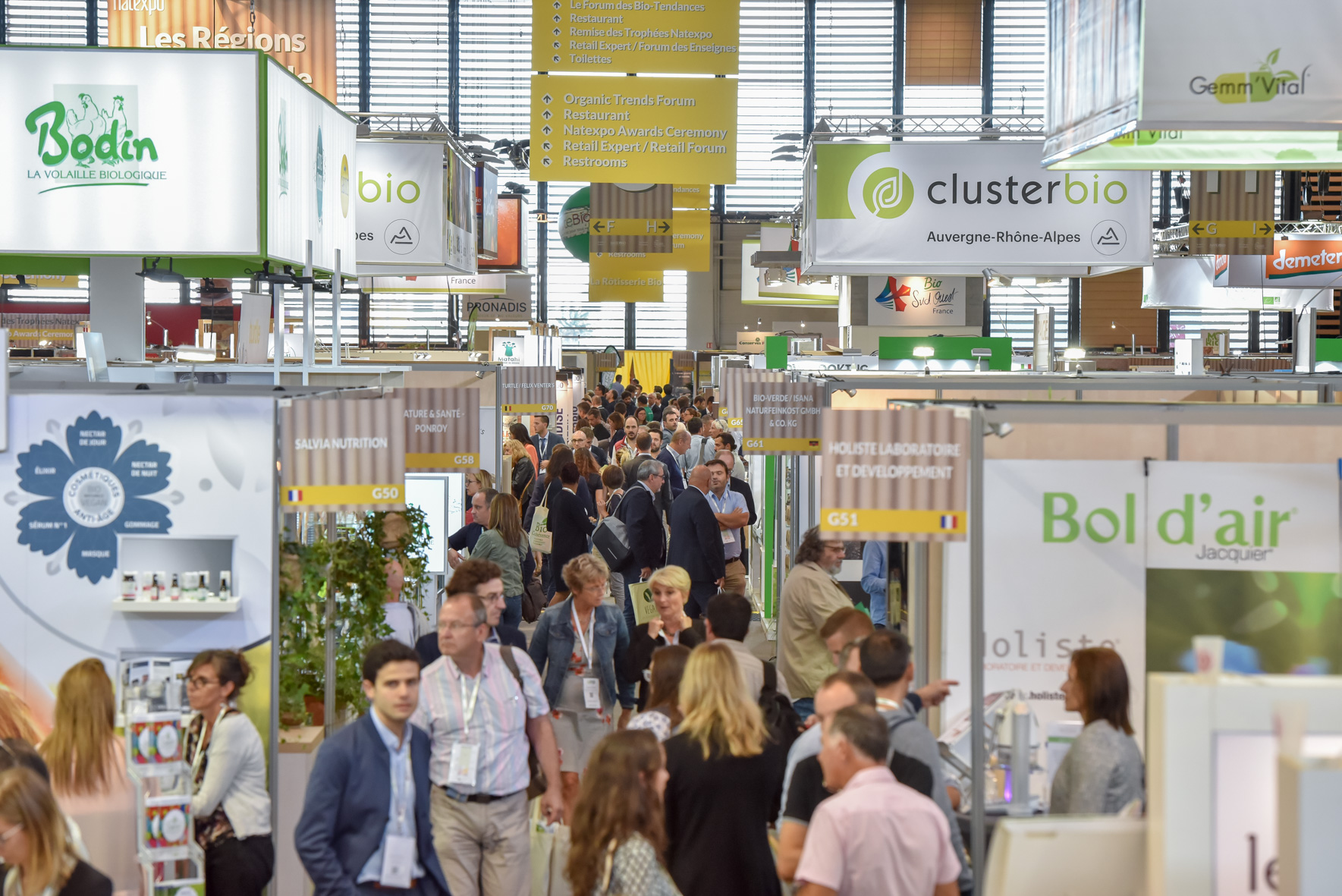 Exhibitors that are "more organic than organic"
Discover or rediscover this year the exhibitors with BioED certification: companies which have achieved progress for sustainable development issues and the founding values of organic!
ARCADIE: develops a full range of products from organic farming: spices, flavourings, teas and herbal teas, culinary aids (Cook, L'Herbier de France).
ATELIER SARRASIN: biscuits made from buckwheat flour, hand-made with traditional know-how. In this project, every effort is made to reduce environmental impact and pass on know-how to future generations.
BIOBLEUD: this small firm from Brittany specialises in ready-made doughs (shortcrust pastry, puff pastry, pizza dough). A pioneering company in all organic produce, with a human face.
BIOCOOP: The leading firm in organic food retail, this brand brings together organic shops in a spirit of cooperation with the joint objective of developing organic farming.
BIOFOURNIL: 40 years of experience as a supplier of organic bread made from natural ingredients and high quality raw materials, with traditional recipes.
BIOFUTURE: develops products for well-being which combine nutrition, pleasure, organic and local trade under the brand name Quintesens, with a firm commitment to healthy and sustainable food.
BJORG BONNETERRE ET CIE: the leading organic firm in France, this company offers a wide range of organic, health food and fair trade products to change people's eating habits.
BODIN: a specialist in organic poultry, with total control over the entire feed chain (raising, slaughtering, jointing, processing) to sell fresh and local produce.
CÉRÉCO: the creator of organic breakfasts under the brand name Grillon d'or, made from organically farmed cereals with an environmentally friendly manufacturing process.
CÔTEAUX NANTAIS: a family run firm which produces apples, pears, quince, kiwis, strawberries, rhubarb and plums at the Vertou fruit farm. They are then transported to Nantes and transformed into purée, jam, jelly, cider, fruit juice… guaranteeing quality of raw materials and compliance with traditional cooking methods.
DANIVAL: an all organic brand (savoury and sweet groceries, natural salt) with healthy and tasty dishes under the brand name Néo-popote.
EKIBIO: with its slogan "Du grain à l'assiette" (from the grain to the plate), Ekibio, the organic plant expert, says it all. Supportive and fair trade organic products based on mixes of grains, culinary preparations and the manufacture of organic doughs and biscuits.
FRANCE CAKE TRADITION: a specialist in organic cakes, pastries and gingerbread made near Tourcoing according to traditional methods.
FRDP: implements organic fruit and vegetable supply channels in France for the food industry, baby food and retailers.
LA MANDORLE: a specialist in almond milk, lactose and gluten-free, with a focus on continuous innovation to help the consumer become proactive in their health.
LA VIE CLAIRE: organic shops for everyday living, promoting environmentally friendly organic practices to preserve natural resources.
LES JARDINS DE GAÏA: pioneers in organic and fair trade tea in France, with high quality rooibos, tea and herbal tea, packed by hand in Alsace.
LES PRÈS RIENT BIO: the collective behind the brand Les 2 Vaches, with organic and fair trade certified yoghurts. A production method which protects agricultural land, for a better and more transparent world.
NATURGIE: offers a wide selection of high-quality organic products, ranging from fruit and vegetable preparations to chocolates, crackers, toast, etc. Manufactured in Lot et Garonne.
PODER: Brittany distributor of organic fruit and vegetable as well as cold-pressed fruit juices. An innovative company and 100% breton which gets the most out of crop production in the best possible conditions.
SOFALIP: products based on almonds, hazelnuts, sesame, fruit, etc. sold under the brand name Perl'Amande, and all organic, with organically farmed nuts (plant-based drinks, spreads, energy bars, appetisers, dried fruit purees, etc.)
TIDOO: sustainable and eco-friendly nappies, home delivered. Effective, soft nappies made in France and free of undesirable ingredients, and guaranteed leak free for 12 hours! And eco-friendly, participative and French made brand.
VITAMONT: established in Lot et Garonne, this firm markets drinks made from organic farm products: all-organic juices and drinks made from fruit and vegetables, organic lemonade and cola.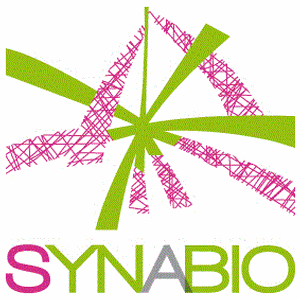 * Synabio offers customised support to small companies in their CSR policies, and tools to apply them. It is also an opportunity to get online access to a range of e-learning courses to understand the issues and challenges of an organic approach (sustainable development issues, environmental analysis, carbon footprint assessment, etc.).
Its missions :
Unite organic companies
Promote organic products with high standards
Contribute to the long-lasting development of organic
Embed CSR at the heart of organic companies, in particular through the BioED label.