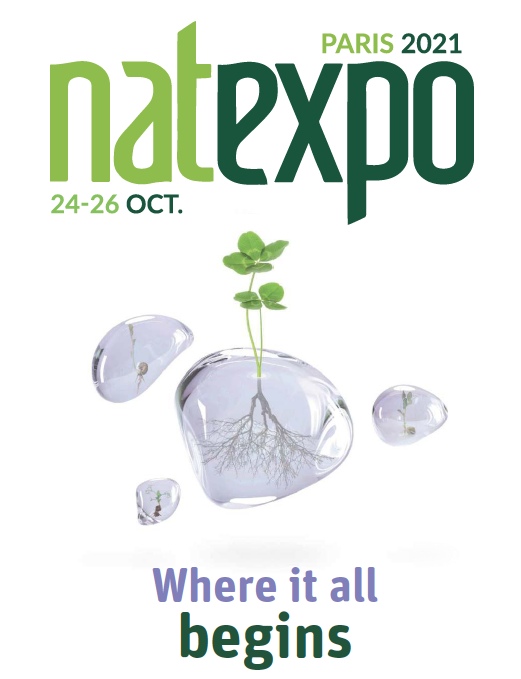 From October 24 to 26 in Paris, NATEXPO represents a much-awaited meeting for French and international organic professionals. In 2021, this trade show will be the only organic event of this scale to be held physically. After an atypical year 2020, during which the organic market made a spectacular jumpof + 10% v s 2019, NATEXPO 2021 is the opportunity to discover all the market's innovations and thelatest i nitiatives of the organic players, who have shown a spectacular dynamism during this crisis. This sector is resolutely in phase with consumer expectations, which have become demanding by focusing on natural and local products, home-made or corporate responsibility … In this very favorable context, NATEXPO is gathering this year 2,500 exhibitors and brands, who are making the trip to present their products and services to the thousands of French and international visitors expected on site.
From loyal exhibitors to newcomers: the whole organic market is represented at NATEXPO, that is taking up quarters for the first time in Villepinte's Hall 6, one of the largest in the exhibition center. Alongside Frenchcom panies, international exhibitors and speakers are making the trip. They are coming from Italy, Belgium, Germany, Spain, Netherland, United Kingdom, Czech Republic, Switzerland, Greece, United States, etc…
In one place, NATEXPO offers to professional an all-round view of the new organic trends in a convivial atmosphere, conducive to business relations, and the opportunity to participate and assist various conferences and features to learn more about the organic market actualities.
The latest 360° organic trends
In line with the new expectations of consumers, the organic world offers widely appreciated products and services in all sectors: food, cosmetics, hygiene, dietary supplements, etc. This vitality, which is part of changing consumer habits, is also deeply marked by the ever-increasing expectations in terms of social responsibility. Indeed, consumers want companies to go beyond organic farming. Considering these trends related to anti-waste, zero-waste, upcycling, local supply, decarbonization, seasonality, fair remuneration, etc., companies are facing many challenges and all sectors are concerned. This vitality is reflected in the diversity of professionals registered to represent organic at all levels: food, ingredients, cosmetics and hygiene, food supplements, services and equipment for the store and brands.

Latest news from the market 
Every new edition of NATEXPO attract new exhibitors. This year, alongside the loyal exhibitors, more than 500 newcomers are making their début at NATEXPO. Half of them never participated in the trade show before. Among these new exhibitors, 30% have participated in NATEXPO for the first time in Lyon in 2020, they are coming back this year after a fructuous experience. As a reflect of the innovation of the organic sector, NATEXPO welcomes this year more than 250 exhibitors whose activity are base on innovation and ecoproducts, including, in its dedicated village, a dozen young FoodTech companies carrying innovative digital, technological and entrepreneurial initiatives related to organic food.
Among the various innovations that will be presented during the show, visitors will discover in particular the winners of the NATEXPO Awards, distinguishing the market innovations. They will also have the opportunity to explore, through the New Products Gallery, the latest trends in various sectors: health, gastronomy, minimalism or new ingredients. More than 200 new products will be exhibited in this area.
3 days of meetings and business interactions
In line with the professional's expectations, NATEXPO is a privileged meeting place to allow brands, buyers and decision-makers to discuss and develop their activities. For 3 days, the show will offer activities, advice and conferences to learn all about organic trends in France and around the world. NATEXPO also provides its visitors and exhibitors with a pre-qualified Business Meetings service, targeted according to their needs. They can be carried out during the show, on the stands or by videoconference. More than 2,000 meetings are scheduled during the show, i.e. + 67% vs. 2019.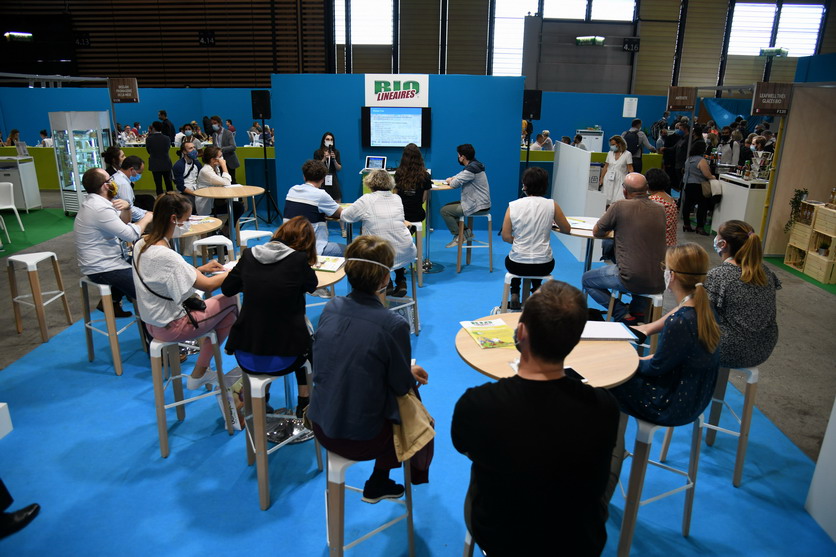 >> Download here the full press release <<