Afin de permettre à tous, exposants et visiteurs de profiter du salon sereinement et en toute sécurité, ces 4 sociétés, exposantes et partenaires de Natexpo, mettront à votre disposition leurs produits pour un respect du protocole sanitaire tout au long de votre parcours de visite.
Merci à elles !
Naturopera
Stand M10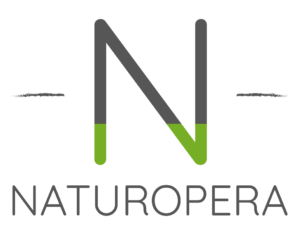 Tout a commencé par une histoire humaine, celle de deux amis qui, en quête de sens, ont décidé de lancer leur propre marque de couches écologiques et fabriquées en France, Tidoo.
Rapidement devenue leader dans le réseau de la distribution biologique en France, Tidoo a mené Geoffroy Blondel de Joigny et Kilian O'Neill à la création d'un groupe. Naturopera était née.
Sa mission ? Repenser et proposer des produits du quotidien qui protègent l'Homme et préservent la Planète, en les rendant accessibles à tous et pour tous. ​
Le groupe Naturopera est ainsi présent dans tous les réseaux de la distribution française.
The Cheeky Panda
Stand D15

The Cheeky Panda est une marque née en 2016 au Royaume-Uni. Chaque jour 27,000 arbres sont abattus pour la production de papier hygiénique. Nous utilisons le bambou, une plante naturellement durable qui n'abîme pas la terre, et pousse 30 fois plus vite que les arbres. De plus elle est naturellement hypoallergénique et antifongique. Tous nos produits sont fabriqués à base de bambou 100% FSC, et sont compensés en Carbone. En tant qu'Entreprise B Certifiée, nous travaillons de près avec des associations comme le Whale and Dolphin Conservation Center ou Toilet Twinning. Nous avons pour mission de rendre l'écologie et le bambou accessibles à tous et à toutes. Pour en savoir plus rendez-vous sur notre site cheekypanda.com ou sur les réseaux @cheekypanda_fr 
CDS
Stand M39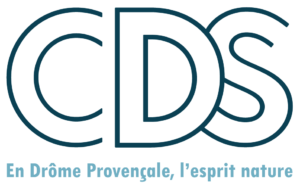 Fondée en 1988 en Drôme Provençale, CDS est une entreprise familiale spécialiste de la détergence et de la cosmétique.
Depuis 1998, elle propose aux consommateurs d'acheter leurs produits en vrac dans l'optique de favoriser le réemploi des contenants pour un usage durable.
Elle propose une très large gamme de produits (liquides, solides, poudres pour DIY) au travers de ses différentes marques : Bulle Verte pour la détergence écologique et Cosmébulle pour les cosmétiques biologiques.
CDS, c'est le choix de matières premières végétales et de formulations respectueuses.
C'est aussi des produits de qualité et certifiés Ecocert conçus pour satisfaire les professionnels et les particuliers.
The VM Factory
Stand I79

The VM Factory est une société fondée en 2017, spécialisée dans la réalisation de mobiliers commerciaux et de PLV pour les magasins partout en France et en Europe, notamment dans les secteurs de la pharmacie, de la cosmétique et du prêt à porter.
Leur credo ? Magnifier votre marque, vos produits et l'expérience de vos clients en magasin tout en facilitant le travail de vos vendeurs. The VM Factory se différencie par un design moderne, sobre et élégant. Leur mobilier s'installe sans outils, se veut pratique et facilement manipulable, modulable et tout cela dans le respect de l'environnement (certification FSC, Eco Popai,…)