The feminine hygiene market is undergoing a revolution. A rise in ecological awareness and people's motivation to reduce their household waste are also affecting these products, which are essential to half of the population. A woman with periods will dispose of 10,000 to 15,000 protections during her life[1].
New products are now trying to avoid the use of toxic substances (pesticides, dioxins, polycyclic aromatic hydrocarbons, endocrine disruptors, etc.) sometimes contained in conventional tampons and sanitary towels, mainly resulting from the contamination of raw materials and manufacturing processes (including bleaching with chlorinated agents).
Revelations about the presence of potentially toxic compounds in these products have been the source of numerous scandals and articles which have heightened consumers' mistrust of big brands, due to lack of transparency and adequate standards, leading to a shake-up. In fact, although the French Agency for Food, Environmental and Occupational Health & Safety concludes that there is no risk to skin due to the very low concentrations measured, many consumers no longer want to make exceptions for products in contact with their intimate mucous membranes for hours at a time.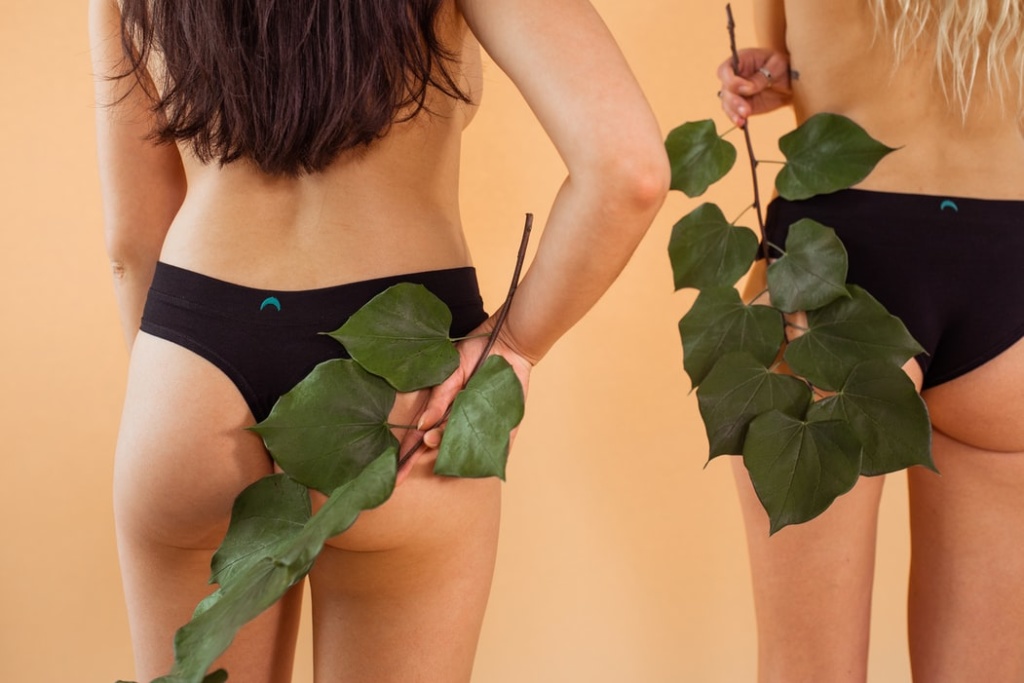 Shaken up by the publication of this data, the market is undergoing an active revival and transformation with a focus on greener and more sustainable products. Shelves in large supermarkets and organic stores alike are transforming to meet demands of women who have become aware of the impact of these products, sold in millions, on their health and on the environment.
Making these essential articles healthier and more accessible has opened up this  this sector – previously dominated by large manufacturing groups – to young, committed brands that are starting out with determination.
Strong growth that needs to become more accessible
Natural product ranges recorded a growth of 37.4% in value in the second half of 2019, according to Nielsen Trade Panel. Menstrual cups, an ecological alternative to sanitary towels or tampons, made a 55.4% leap in turnover in 2019, to €5M.[2]
Affordability of these products is also a major issue, when we learn that today in France, 2 million women[3] cannot afford to buy sanitary protection, let alone the more expensive organic versions. This is why Grand Panier Bio has decided to sell them at cost price, considering that "access to healthy protection should not be an option."
Manufacturers of ecological solutions at Natexpo
Natexpo will spotlight manufacturers of ecological feminine hygiene products. Comptoir des Lys, with its Silvercare brand, proposes a full product range – panty liners, tampons, cups, period pants, etc.– made from natural materials such as organic cotton. The production method also has a reduced impact on the environment.
For Plim, it is high time to remove taboos and to speak clearly about femininity and intimacy. Its products for periods, small leaks or incontinence are pretty, comfortable, ecological and economic. Their panty liners and sanitary towels are made of organic cotton and come in colourful patterns. The absorbent pants exist in different models. They also propose absorbent swimwear, menstrual cups and many items for intimate fulfilment.
Combining social business and zero waste, France and Senegal, ApiAfrique proposes eco-friendly solutions for female and baby hygiene. Panty liners and towels in velvet and GOTS certified organic cotton and Oeko Tex®-certified PUL (waterproof fabric) are part of its range. Everything is made in Senegal and features some lovely patterns!
The range by Lamazuna, a French pioneer of zero-waste in the bathroom, includes washable sanitary towels and menstrual cups.
La Week'Up promotes the only foldable menstrual cup entirely made in France. Softer than other cups, it is supplied with its own carry case. The company, driven by the convictions of Corinne Boulay, now also makes washable sanitary towels.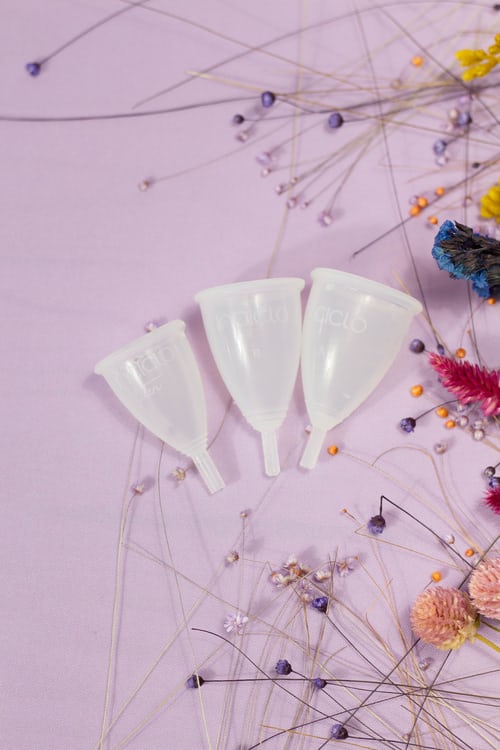 The boom of period pants
Period days are often suffered badly by women for a number of reasons: pain, discomfort, fear of leaks, etc. Blooming and Lemahieu intend to change this with organic period pants, guaranteed Oeko-Tex® Standard 100. They promise: no more leaks (different models depending on flow, and they can be worn in addition to other protection if necessary), real comfort and no toxic products. Blooming's knicker gussets have patented technology and a "silent" finish to ensure there are no rustling noises when moving or sitting down.
Bertyne also offers GOTS and OEKO Tex® standard 100 certified period pants with raw material from Europe. They are hand-made and last around five years (120 washes minimum).
Always in search of innovation, Periodita will be presenting its new product at Natexpo, organic cotton (94%) and Tencel pants containing micro-encapsulated natural plant extracts, with soothing and anti-inflammatory effects to relieve period pain.
[1] https://www.consoglobe.com/substances-que-cachent-protections-intimes-cg/4
[2] Iri, manufacturer origin, in hypermarkets + supermarkets, Source LSA
[3] Ifop, for Dons solidaires (2019).