The dietary supplement market remains buoyant and is attracting an increasingly wide audience: customer numbers have doubled in the last ten years.
In 2018, Natexpo is hosting nearly 100 exhibitors within the health food and dietary supplement sector.
The health food and dietary supplements sector is in excellent health, with the participation of major names in the sector such as Biofloral, Superdiet, Thera Sana and Vitall+. French regions are also making a stand, with specifically dedicated pavilions. Such is the case with Sud de France, hosting firms such as Ceven Arômes, Phytobiolab and LAPHT Phytofrance, the medicinal plant wholesaler. Cluster Bio is supporting the participation of La Source and Vibraforce Laboratoires presenting a dynamization process that maintains and enhances the efficacy of active substances present in plants.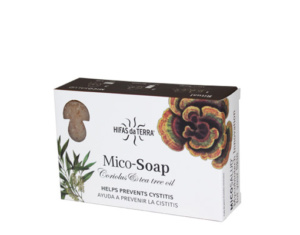 Dietary supplements go global
Natexpo also displays its worldwide reach though its many foreign exhibitors such as Hifas da Terra from Spain and Kinetic Enterprises from the United Kingdom which sells superfoods, Jentschura International, from Germany, Lambo Laboratoires from Belgium and New Nordic, a Swedish dietary supplement laboratory. The Belgian Laboratoires Trenker put their pharmaceutical expertise to use in the development of dietary supplements, while Herbalgerm, also from Belgium, offer dietary supplements derived from plant buds and shoots (gemmotherapy).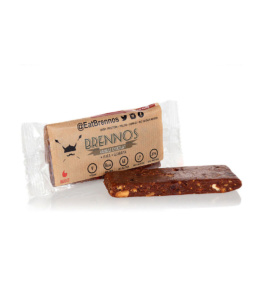 New participants to discover at Natexpo
The show welcomes more than a hundred new exhibitors this year, offering an excellent opportunity to discover new concepts, products and methods. Among these newcomers, the health food sector is witnessing the first-ever showings by B-Pharma Laboratoire from Chambéry, Laboratoire Dioter, an all-French SME, Energetica Natura, a company working on the Belgian, French and Dutch markets, and Brennos with its vegan, gluten-free and lactose-free protein bars.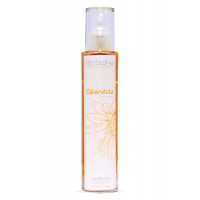 Upstream market players
Manufacturing, R&D, purchasing, quality control range development etc. are all services which can be outsourced to these experts who support professionals' projects:
Lustrel Laboratoires offers its expertise to professionals for the manufacturing of dietary supplements and the sourcing of natural ingredients
HERBIOLYS makes plant extracts (ingredients and raw materials) for the health food, cosmetic, veterinary and pharmaceutical markets.
Anjou Développement Nutrition advises professionals in the development of custom-made or private label ranges of dietary supplements and
Vecteur Energy offers custom-made and white label products.
The treasures of the seas
This year will also witness a very wide offering developed from marine-sourced raw materials: with firms such as the marine biology laboratory Biothalassol, Alpha-Biotech-Algosource, the specialist in the cultivation, extraction and use of marine micro-organisms.
For this edition, the Arthrospira brand presents two new products: Spiruline bio &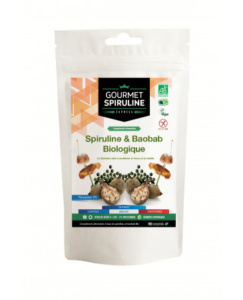 curcuma and Spiruline bio & Ginseng. In the form of caplets or powder, these supplements offer a multitude of benefits such as reinforcing the immune system, reducing stress and fatigue, and improving digestion.
In both capsule and tablet format, GPH diffusion offers protein and mineral-rich organic dietary supplements for a reinvigorating effect. With its Spiruline Biologique line, the brand supports the charity Espoir d'Enfants which works to liberate exploited children in Benin. This product range helps to collect money which is then donated to the charity.
Health through plants
Sourcing the benefits of nature at the heart of plant life is the philosophy of these firms which create efficient, environmentally friendly formulae. Plants and essential oils offer a means of treatment using alternative methods.
A.P.H.T Phytofrance
Fitoform: herbal medicine.
Salvia Nutrition: dietary supplements based on essential oils, vegetable oils and plants.
Pranarom: essential oils and aromatherapy.
Essenciagua Distillerie, a small-scale distiller, organic essential oils and hydrolats, aromatherapy.
Nature & Santé: dietary supplements and infusions.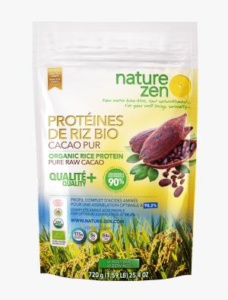 Also worth looking out for at Natexpo:
The range of halal dietary supplements: EML Distribution
The specialist in mycotherapy: Adenat-Microbio
The exclusive distributor of Baume du Tigre in France: Cosmédiet
The starter kit to grow your own sprouted seeds in your kitchen, from Nature & Partage
The plant protein specialist: Nature Zen
Vegan certified dietary supplements by Nat & Form
Spirubille BIO Phyco : LT Labo
The French association for dietary supplements Synadiet will also be in attendance at Natexpo, where it will be coordinating the Dietary Supplement Forum.
This information stand addresses regulatory aspects and market trends in dietary supplements, the latest on-trend ingredients and precautions to take with essential oils.