Since 2005, Natexpo, the international trade show for organic products, is hosting the Natexpo Awards. An opportunity to reward the most innovative and original products of the organic market launched in the past year. To register, manufacturers and producers must have launched their products between June 1st 2018 and June 1st 2019.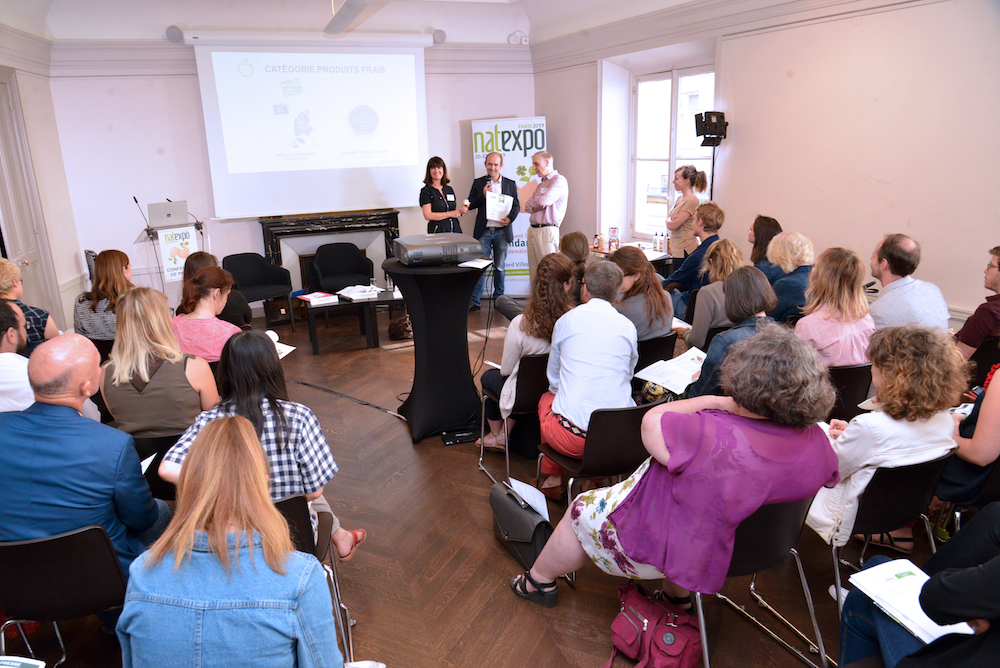 This year, more than 250 competitors took part to stand apart from the competition, in 7 categories: fresh products, grocery products, beverages, health food, dietary supplements, cosmetics and hygiene products, household and personal products and services.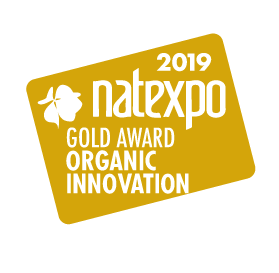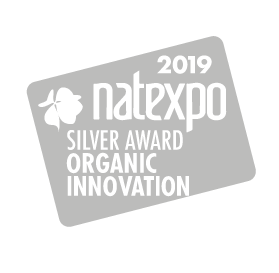 On June 14th 2019, the winners were designated by a panel of expert judges made up of trade professionals and journalists
Elodie DUPRE / Journalist – Reporter BIO TV and Annuaire Vert
Anne DUPUY /  Organic and eco-friendly fashion specialist
Camille HAREL / Journalist – LSA
Angélique HOULBERT / Dietician, France 5 journalist
Pierrick LALLEMAND / CNJE (confédération Nationale des Juniors Entreprises)
Antoine LEMAIRE / BIOLINEAIRES
Isabelle MARTINET / Journalist Actif's Magazine – Nutriform' Magazine
Anne VANESON / Actu-Beauté
Christine ZALEJSKI / Food blogger – Cubes et petits pois
The winners were announced on July 2nd during a press conference. 
Discover the winners by category:  
Grocery Products
Gold Award
The Incredible Ketchup by Quintesens
Biofuture
Carrots and beetroot for three times less sugar, Marmande tomatoes for an authentic taste, 88% of ingredients grown in France. Authentic, Healthy, French and Organic, discover the ketchup that's got everything right.

Silver Award


Apple and Cinnamon Crunchy Muesli


Thera Sana


The first healthy crunch muesli made from pulses. Exceptional nutritional quality: a source of protein, low on sugar and fat. Healthy and ideal for a balanced breakfast!
Fresh Products
Gold Award
Greek-style Pizza
BPC Kambio
An original recipe for a Greek getaway; a crunchy base made with 4 grains, topped with a delicious chickpea hummus, feta, peppers, red onions and Kalamata olives. Convenient: just warm it up before tasting it!

Silver Award
Veggine Lemon Meringue Tart
TADH
A dessert in a jar made up of a lemon cream, crumble and Italian meringue. Organic, plant-based and gluten free. This dessert contains none of the 14 mandatory listed allergens. It will delight dessert lovers.
Beverages
Gold Award
Le Coup de Foudre
Yumi
A shot of explosive ginger: be warned! More than just an energy drink, the Coup de Foudre (lightning strike) is a health cocktail too.

Silver Award


Chia seed, pineapple, banana and coconut smoothie


SACLA Italia SAS


A delightful smoothie, perfect for a cosy afternoon treat. Chia seeds, with high omega 3 content and making up more than 30% of the recipe, add a bit of bite.
Health Food
Gold Award
Chia Wholemeal Organic Bread Mix
Terra Ceres
Excellent on Yuka with a mark of 100, a gold medal from Siga, this bread mix is healthy, 100% wholemeal flour, with no added starch, salt, additives, and is customisable!

Silver Award


Veg'Whey Kao


L'Chanvre


A hemp and cocoa protein mix. Hemp flour, black rice flour, raw cocoa. 32% protein, 8 essential amino acids, omega 3 and 6, no added sugar. Vegan. Ideal for sports people!
Dietary Supplements
Gold Award
Acérola 1000 Bio
Thera Sana
First "clean" organic acerola: acerola, light sugar, coconut and grape, natural cherry flavour, rice starch and acacia gum for the crunch, all in a fully recyclable tube!

Silver Award


Unique French Red Ginseng


Jardins d'Occitanie


Red ginseng root powder (grown, harvested, and transformed in France, organic certification pending). 20mg of ginsenoside content per dose. Guaranteed plant totum. The first red ginseng grown in France!
Cosmetics and Hygiene
Gold Award
Coslys vegetable charcoal toothpaste
Comptoir des Lys
Organic certified toothpaste enriched with French pine charcoal. Includes lemon and peppermint essential oils. Whitens and cleans gently. No titanium dioxide.

Silver Award


P'tit Briochin Hair&Body 2in1 cleansing gel


Harris Briochin


Because common sense is not age-specific, Briochin wishes to share with the youngest among us their artisan know-how, launching 3 certified organic hair-and-body formulae just for them. A simplified formula that contains only 12 ingredients.
Household and Personal Products and Services
Gold Award
Etamine du Lys Toilet Deodoriser block
Comptoir des Lys
The first certified Ecodétergent toilet deodoriser. 3 in 1: cleans, descales and deodorises. Scent: mint eucalyptus. Works for up to 4 weeks. Certified by ECOCERT Greenlife. Packaging made from 100% recycled plastic.

Silver Award


Bamboo interdental Brush


CED


An interdental brush made of bamboo from sustainable forestry to take care of your teeth whilst avoiding plastic to protect our planet.