Which brands will be part of tomorrow's organic sector? In the Organic Incubator, Natexpo will be presenting current and innovative trends. Which exhibitors can you meet at the show at this 2019 edition? Discover them now!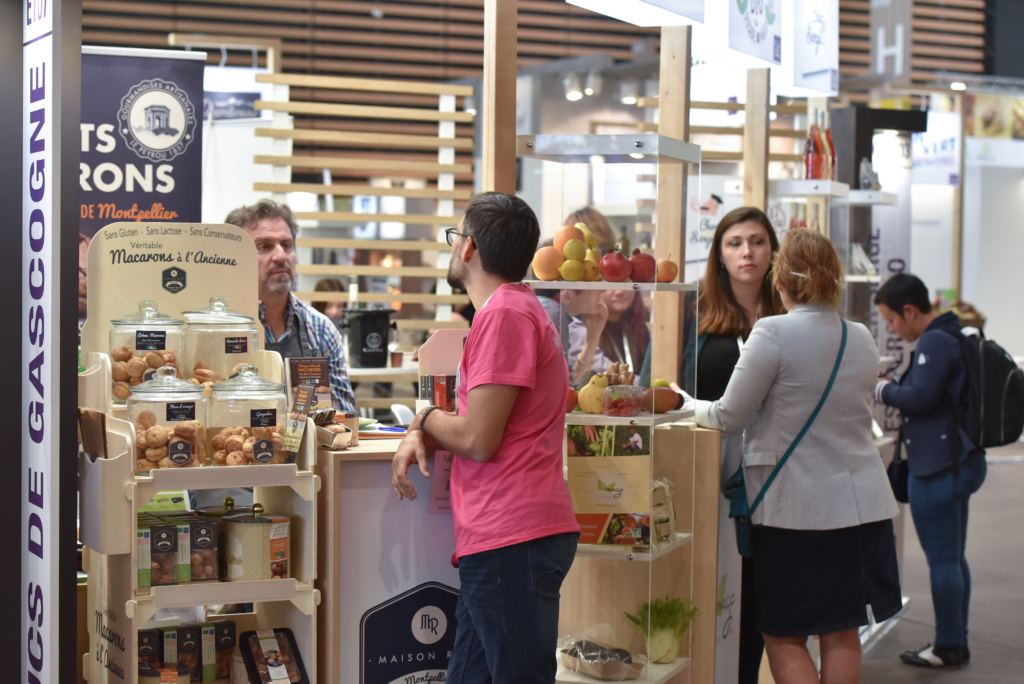 The Organic Incubator: an innovative space
Once again this year, Natexpo has decided to promote small businesses in the organic sector in a space entirely dedicated to them. You can meet 70 start-up companies there, each with less than five employees. In particular, you can discover new trend-setting products in the organic sector.
New exhibitors in the 2019 Organic Incubator
New exhibitors will be here for the first time, including the following French and international companies (from Belgium, Denmark, Spain and Switzerland):
LES BOUDINES: vegan biscuits for children made traditionally and with zero waste: gluten-free, milk-free, egg-free, etc. But with lots of love! Discover their new Almonds & Raspberries flavour in the Organic Incubator.   
110 GRAINES proposes, in order to minimise waste and excess consumption, the sale of grains in bespoke formats or discovery packs (dried fruits, nuts, flours, spices, dried vegetables, cereals, super foods, chocolate, etc.).
AFDIAG SASU, Association Française des Intolérants au Gluten, which informs, helps and defends the interests of people with gluten intolerance.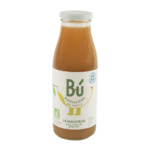 BU BOUILLONS: 100% natural, additive-free and preservative-free vegetable stock with recipes created by chef Eric Leautey. The flavours include Le radieux with carrot, fennel and ginger, le Câlin with peas, mint and coconut. They are 100% vegetarian and do not have any added flavours!
COULEUR ESTRAN: an innovative range of soups made with seaweed. Vegetarian recipes, without additives, no added sugar and low in salt, proposed in individual bowls or a family format for a sustainable approach.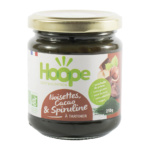 HOOPE: Hazelnut-Cocoa-Spirulina spread, rich in vitamins and minerals. An original concept, without palm oil, vegan and made in France, which combines taste and nutrition for breakfast.
LABORATOIRES SCIENCE ET EQUILIBRE: a wide range of organic dietary supplements and cosmetics based on plant concentrates (against hair loss, to detox, to burn fat, etc.).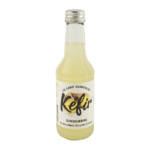 LDD & CIE: Labo Dumoulin presents its naturally sparkling kefir of water and organic fruits. A fermented drink rich in probiotics which boosts well-being and provides vitality.
GR'EAT GRANOLA: healthy and home-made granola from Belgium based on seeds, oilseed plants and organic oats, perfect for breakfast. Add a touch of indulgence with pure maple syrup and coconut oil for a real treat! Original recipes and compostable packaging for a sustainable approach.
MIMA: organic rapeseed oil sold in BIB format for easier daily use. From organic farming, it is healthy and rich in omega 3 and 9 and vitamin E
PASSPORT TEA: tea in a 100 g reusable box with original blends such as the brand new Pai mu tan white tea and green tea with mallow flowers, slices of strawberries and orange peel. We like the flavour, the quality of the whole tea leaves, the bits of fruit, the pretty flowers and the fact that the project helps people with disability and with autism.
SYMPLES: iced, organic and sparking infusions (mint, blackcurrant leaf, basil) and "potions" concocted in France: energising (sea berry, rosemary, lemon, Mirabelle plums) and relaxing (cherry, blackcurrant), made with medicinal plants from organic farming.
AMALTUP presents its organic sweet spread made from goat's milk, Bio So Chèvre, a tasty and organic alternative to conventional spreads. Its two main assets: it is made in France and only contains two ingredients: goat's milk and organic blond cane sugar.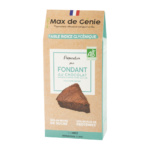 MAX DE GENIE: preparations for tasty, organic cakes with a low glycaemic index! Perfect for enjoying a delicious dessert without guilt: banana bread, pancakes, cookies, chocolate fondant, muffins, etc
GREEN TO PRO / PURA: healthy, sustainable, recyclable and unbreakable stainless steel baby bottles. Without plastic, BPA or phthalates, they protect breast milk from exposure to light to conserve all of its nutrients. The brand also makes drink bottles.
To stock up on innovations, we also invite you to take a look round the New Product Gallery to discover, from the 200 products exhibited:
 The brand new Date-Me crunchy bars with chocolate and coffee by Freely Handustry (Switzerland).
Super Farines GreendOz' flours based on vegetables, which have already received six innovation prizes and are getting ready to shake up cooking and baking.
The Discovery Box by Iro Thé Matcha Japonais Premium Bio (Belgium) which contains all you need for the ritual of preparing and enjoying high quality organic Japanese Matcha tea.
Sauvignon Citron, a fruity and slightly sweet organic and vegan wine made in Pierrefitte sur Seine (France) by Swanbay Sasu.
Vendôme Mademoiselle, a fruity and pleasant alcohol-free Merlot by BioUnivers Drink (Belgium).
Come and look around the Organic Incubator and meet the exhibitors: they'll be delighted to talk to you!