Since 2016, the fair trade product market has been growing in France, following increased awareness of consumers with regard to the origin of what they eat. Today, who are the main fair trade players? Under which labels do they operate? Which ones will you find at Natexpo? We'll tell you everything!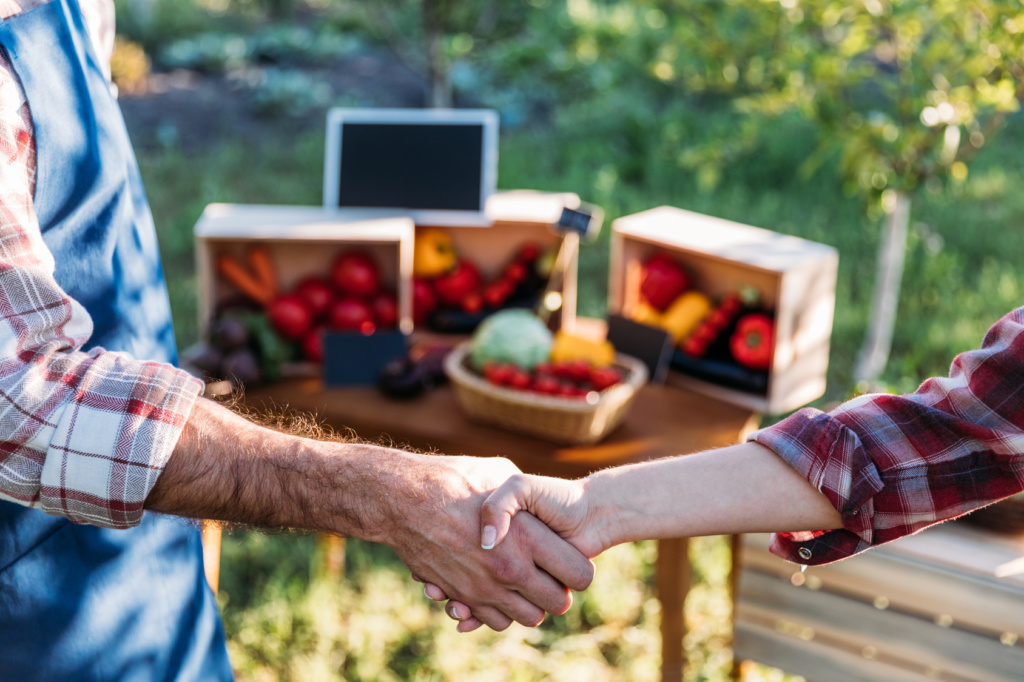 Fair Trade in 2019
Fair trade is an ethical and responsible economic model. Based on strict specifications, it ensures better pay for small producers (often grouped into cooperatives), protects them from global price fluctuations and helps them to fund new projects.
The good news is that in 2018, products with the "Fair Trade" and "responsible" labels have made a 22% leap and can be found in every department in organic shops. This movement is carried along by consumers' changing behaviour: a recent OpinionWay survey (May 2018) shows that 79% of French people would like to see a bigger range of fair trade products in shops.  
Flagship fair trade products are coffee, bananas and chocolate, which can be purchased from organic specialists and also supermarkets. Among the main players in the sector, we can cite in particular the Commerce Équitable France association, a collective that represents French fair trade players in France and abroad (Biocoop, Alter Eco, Ethiquable, Guayapi, Les Jardins de Gaïa, Malongo) and the NGO Max Havelaar, whose main mission is to "act for fair trade, respectful of human rights and the environment".
Note that, in addition to products from all over the world, since 2014 fair trade has included French producers too. 53% of fair trade products from France are bakery and pastry products, followed by fruits and vegetables (figures from Commerce Equitable France, 2018). The objective is to guarantee decent prices for producers to accelerate the ecological transition of French people's food. Some products have the dual organic and fair trade label, and represent 47% of French fair trade sales.
Fair Trade Labels
You can see several fair trade labels on product packaging. Each one has its own specificities and guarantees, but they all advocate fair trade principles: fundamental rights of workers and producers; better remuneration; environmental protection.
In France, there are the following fair trade labels: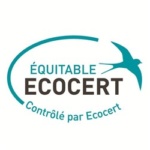 Equitable Ecocert: combines organic farming, fair trade and corporate social responsibility. Guarantees compliance of products with fair and responsible specifications, developed and controlled by the Ecocert group.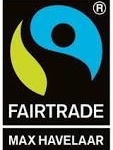 Fairtrade – Max Havelaar: the most well-known by consumers, this label fights for women's rights, greater autonomy for producers and against child labour. The label applies to developing countries.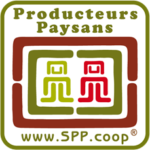 Symbole Producteurs paysans: created and managed by small Latin American fair trade producers dedicated to family agriculture.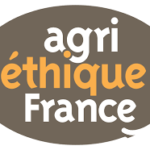 Agri-éthique: a label that only applies in France and guarantees French farmers a fair and sustainable income, protects local employment and acts for the environment.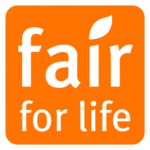 Fair for life: for trade with ethical, fair and respectful partners.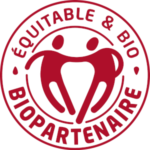 Bio Equitable: this label covers all the basics of fair trade (minimum purchase price, development bonus, pre-financing for harvesting).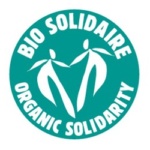 Bio Solidaire: label for proximity partnerships between processors and producers.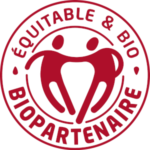 Bio Partenaire: label that guarantees that products are from organic farming and defends organic values, putting humans back at the centre of trade.
At Natexpo, you can find brands with the Max Havelaar, Bio Equitable and Equitable Ecocert labels along with newly certified products:
Chocolate snack bars by Bovetti Chocolats. Four tasty recipes of chocolate, hazelnut and almond, Speculoos and cornflakes. Organic, fair trade, lecithin-free, GM-free, in 100% compostable packaging. Certified Equitable Ecocert.
Organic raspberry Faire Bien yoghurt by Les Prés Rient Bio. The organic raspberry Faire Bien yoghurt is made in Normandy with organic and fair trade milk. 5% of sales are re-injected to sustain the organic dairy farming profession. Certified Equitable Ecocert.
Hibiscus and Elderflower organic and fair trade green tea by Maison Meneau. The Hibiscus-Elderflower iced tea by Maison Meneau is fruity and floral. A delicate artisanal infusion of Chinese gunpowder tea and flour petals. Certified Bio Equitable.
Preparation for gluten-free chocolate fondant by Max de Génie. Organic preparation for an irresistible, naturally gluten-free chocolate fondant. Without flour or refined sugar and with a low glycaemic index. Home-made in Ile-de-France. Certified Bio Equitable and Fairtrade.
Fair trade Pineapple and Coconut jam by Naturgie. For a touch of exoticism at breakfast, discover our fair trade jam that combines the tangy and sweet taste of pineapple with the mildness of coconut. Certified Max Havelaar.
You can also find the following products by exhibitors that use fair trade ingredients:
Seeded buns with no added sugar by L'Angelus. The first burger roll with no added sugar. A healthy and tasty alternative thanks to a mix of five seeds (pumpkin, sunflower, sesame, brown flax and poppy) and a rolled oat topping. Vegan, palm oil-free recipe, made with fair trade flour.
Chocolate yoghurt by Grandeur Nature. This traditional and tasty dessert reflects the commitments of Grandeur Nature: preparation with 100% organic milk from Brittany, fair trade chocolate and sugar, packaging in a recyclable cardboard pot.
Ketjap sweet soy sauce by Autour du Riz. This fair trade sauce is obtained by traditional natural fermentation with soy beans managed in rotation with Thai rice. Delicately sweetened, it is ideal for seasoning cereals, vegetables, soups and as a dip for nems or sushi.
Shall we talk about fair trade?
Natexpo proposes a vast programme of conferences – around one hundred in total – of which two concern exclusively the subject of fair trade:
Fair trade: the future of the organic sector?
By Biopartenaire and Synadis Bio- Sunday 20 October, 2pm – 3pm – At the Natexbio Forum – stand F70
Alternative and emerging consumption practices (local, fair, bulk, vegan, etc.)
At the Organic Trends Forum – stand D201 (time to be confirmed) Come along and ask any questions you have on fair trade!