"Organic as a laboratory for the conventional sector"?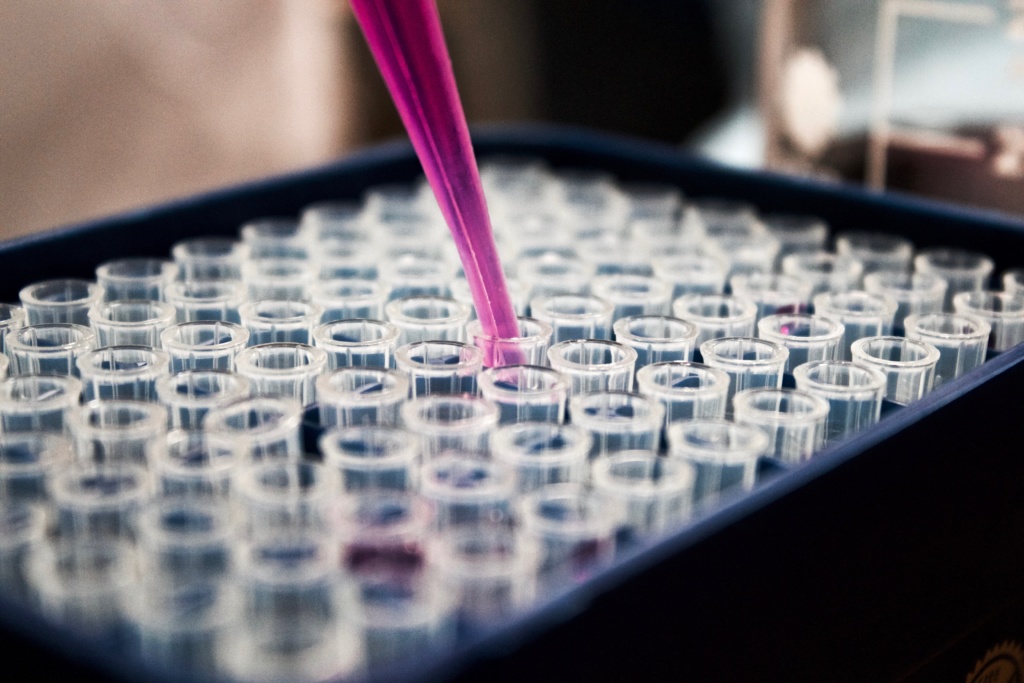 There is an expression that we often hear: "Organic is the laboratory for the conventional sector". We hear it in agriculture, but we also hear it in the food industry, and no doubt in other sectors too (cosmetics, hygiene, textiles, etc.).
Far from being pejorative, this observation actually reflects reality rather well when we consider all the "new trends", which are in fact the development of products that already existed 20 or even 30 years ago in specialist organic outlets. Take "veggie steaks", for example. Do you remember the Croque-tofou? It was born in 1984, according to the brand's history, and these vegetable patties, the first basic meal alternatives, very quickly began to be developed to offer organic consumers a wider variety of pleasures. And it's easy to find many other examples in the plant-based alternatives sector. Olga, with its Sojade brand, launched the first plant-based soy desserts in 2002, then pioneered the use of hemp in 2014.
Another example is pulse pasta, a trend we analysed in 2015 at Ingrébio, and which is now flourishing in the conventional sector1.
The organic sector has introduced Europeans to numerous raw materials, some of which are now grown in France: quinoa (with Ekibio), goji berry, guarana, and more recently chia seed.
It was in organic stores that the first gluten-free products were developed, as well as a variety of aperitif seeds such as sunflower seeds, pumpkin seeds or other original nuts, making a welcome change from salted peanuts.
And let's not forget (lacto-)fermented products… the first brand of lacto-fermented vegetables, Nutriform, was founded in 1992, long before the current kimchi trend!
Today, organic players are struggling with the crisis that has hit the sector. Has the strong growth of 2015-2020 les to complacency, and therefore slowed innovation?
We have been observing trends in organic formulations for the past 10 years, and we can only confirm that innovation has been dynamic over this period. But have there been any real breakthrough innovations, such as vegetarian desserts or gluten-free breads?
Innovation isn't always where you expect it
In fact, in recent years innovations have not only been in formulations. They are also in the way things are done, in commitments, in relationships… which are more subtle and perhaps less noticeable for consumers.
In particular, we have seen a major shift in the way sourcing is carried out. Not necessarily visible on the product, it is via brand websites, communications on social media and via QR codes that we can appreciate (new) commitments to sourcing directly from producers, or in close proximity to where the company is based. Fair trade relations have also made great strides: the new labels bear witness to this.
As we often suggest, product development choices should not necessarily follow a marketing trend, but should take an interest in the resources available for supply, and from which we can create a product… with a story.
This may be a local resource or that of an associated supplier, even a distant one. It could be a neighbour's by-product or the output of a partner producer's crop rotation.
The innovations presented at the Natexpo Awards are testament to this…
Lou Prunel, a specialist in Agen prunes, looked at how it could make the most of another local resource: walnuts. The result is a tasty, simple yet innovative paste combining two of the South-West's star ingredients.
Meanwhile, In Extremis has sought out sources of upcycled ingredients to design a new drink: its chocolate infusion La Cabossée is formulated with 74% cocoa pods and apple pomace from French producers.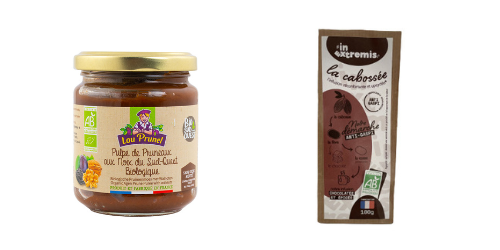 Following on from the success of Handi-gaspi and its Kignon brand, a winner in the 2022 Natexpo Awards, upcycling in the food industry is undoubtedly the breakthrough innovation of this decade.
A scientific report published in May 2023 shows that consumers are receptive to 'Organic +' arguments, which include fair sharing of value with producers, inclusion of disabled people, and environmental protection2. Conducted in southern Italy, the study concludes that consumers are prepared to pay more for 'organic +' products than for organic products without these additional ethical attributes, provided they have the information at their disposal to make an informed judgement.
It is therefore not enough to innovate by using the most virtuous supply approaches. We also need to ensure that consumers are made aware of them and understand the additional costs involved so that they can accept them.
[1] Les pâtes s'enrichissent de légumineuses, Ingrébio, 24/02/2015
[2] Rizzo, G., Testa, R., Schifani, G. et al. The Value of Organic plus. Analysing Consumers' Preference for Additional Ethical Attributes of Organic food Products. Soc Indic Res (2023). https://doi.org/10.1007/s11205-023-03123-8

— An article written by Gaëlle Fremont, Ingrébio —