A wide offering to give your meals a makeover
This 2020 edition confirmed Natexpo's positioning as a premium meeting place for exchange and new discoveries in the organic sector and once again illustrated the sector's strong dynamism, bringing together 7,965 organic professionals over the two days of the show.
This exceptional edition notably welcomed nearly 200 companies who took part in the show for the first time, alongside major players in the organic sector.
The exhibition offered the sector's professionals an all-round view of current organic developments.
Natexpo offered an opportunity for young companies to showcase their solutions and concepts to meet the challenges of the organic sector, revealing young talent and accelerating their growth. In France, the organic food market is enjoying spectacular success, which has been further confirmed with the recent lockdowns. Organic foodstuffs gained 8% of new buyers during this period.[1] This category is buzzing with innovation and was once again well-represented this year at the show.
[1] Agence Bio
Here we take a closer look at a plentiful and innovative offering to revisit your everyday organic meals.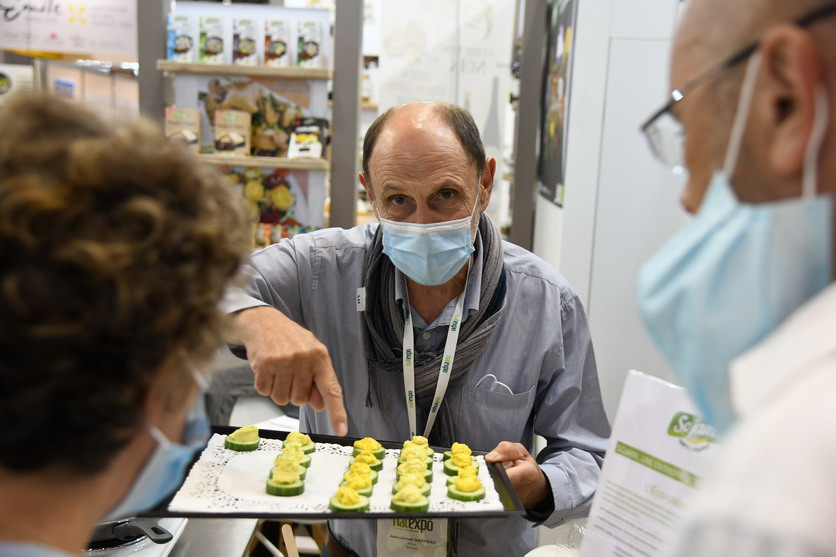 At dinner time, you can give your dishes a boost with the Carrés Futés, all-vegetable squares for melting or grating. In the meat alternatives section, the Dutch firm Bumi has opted for vegan products that are tasty, nutritious and easy to prepare. Edem Bio date-based products will spice up your dishes with flavour.
Lin-Lov puts flax seeds and their nutritional benefits at the heart of its products: flaxseed puree, sweet or savoury spreads. Bam&Co's organic crackers and fresh hummus will accompany a moment of relaxation with brio. Healthy snacks sold loose or bagged are what Croc-Snack has to offer with its dried fruits in all forms. Umamiz sells spirulina in a range of forms. Me Moringa for Life offers moringa powder and infusions with anti-oxidant properties to boost your diet. La Révolution Champignon and its Pleurette brand focuses on the circular economy and the promotion of all the beneficial properties of mushrooms through its sauces, cakes and other meatballs.
Today, meat-free eating extends far beyond the vegetarian community and is becoming a dietary practice in its own right. 5% of French people are vegetarian or vegan[1] and 34% of French people are flexitarian: they have generally reduced their consumption of meat and fish. [2]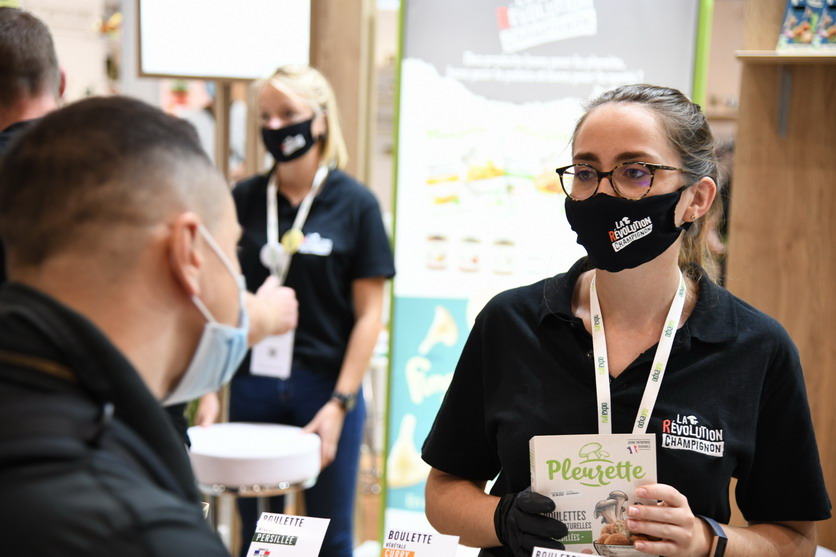 For vegans, or the lactose intolerant, Jay and Joy revisits the most traditional cheeses such as bleu or camembert in a veggie version.
Travel as you eat thanks to Biolab and its plant-based innovations inspired by transalpine specialities. The Angelo Pasta range revisits fresh Italian pasta in all its forms.
Give a fresh slant to your dishes with Tout frais Tout bio herbs or spice them up with black garlic from L'Etuverie or L'Ail Noir Bio Français.
No time to cook? Take advantage of Rocal's range of organic vacuum-packed vegetables to eat healthy products all year round.
Health can also come through a water carafe. Zero and Weetulip offer us the chance to rediscover the pleasure of tap water with their charcoal sticks. LaVie water purifiers ensure you enjoy high-quality, tasty water with their UV-A radiation purification technology.
And to give your diet a boost, discover Les Bio Frères and their "Bédouze" (vitamin B12) or "vitamine Dédé" (vitamin D).
For more information on digestive intolerances and diseases, visit the AFDIAG website.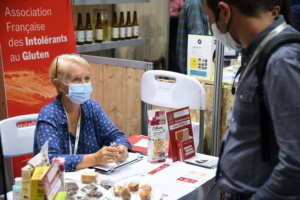 Discover the full list of the first-time 2020 exhibitors
[1] (Ifop – Lesieur survey, 2017).
[2] (Kantar Worldpanel survey, November 2017).