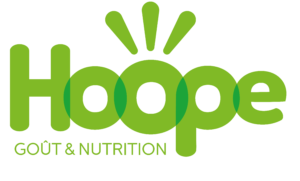 Always with the promise of enjoyable eating, Hoope offers healthy products that are naturally rich in essential nutriments, resulting in a combination of taste and goodness at breakfast time. And it's all concocted and made in France!
Following on from a successful debut appearance, the fast-growing start-up from Toulouse is taking a leap into the Big Splash this year with the aim of promoting and distributing its ranges as widely as possible.
Christophe Sovran, the co-founder of the brand, tells us how their journey at Natexpo proved to be a growth lever.
You exhibited in the Incubator in 2020: what was your company like back then ?
HOOPE is a start-up whose mission is to rebalance our diet in a more nutritive and natural way. We develop tasty, healthy and all-natural products, drawing on the nutritional benefits of spirulina. All our products are organic, made in France, without palm oil or additives, 100% plant matter, less sweet than the average (by 30 to 50%) and graded as Excellent or Good on Yuka!
When we exhibited at Natexpo last year, we were listed in approximately 150 mass retail stores. Today we are sold in more than 400 shops which is a fantastic increase, particularly given the Covid crisis, thanks to being listed in the central warehouses of several supermarket chains.

In what way was this exhibition format an opportunity for you?
Last year, HOOPE exhibited at Natexpo as a start-up on a stand in the Start-up Village, which was a great opportunity to make ourselves known among the nationwide buyers in the specialist organic and mass retail sectors. The start-up spirit and the fact that we offered stand-our products with high added value for both shop and customer were all positives that we highlighted on our booth.
Today you're exhibiting in the Big Splash at Natexpo. What does this new step represent in your strategy?
Since our range has expanded and our HOOPE brand has developed well, we have chosen to exhibit this year on a Big Splash stand, because our aim is now quite appropriately to come and swim with the big boys in the main pool!
What impact has Natexpo had on your company's development?
We reinforced our contacts with certain chains and formed new connections with others. It's always beneficial to take part in an acknowledged show like Natexpo. It has also given us the chance to exhibit our innovations!

From spreads and muesli to super-grain biscuits, discover the breakfast range full of goodness and taste on the Hoope website.