Fermented drinks are the new stars among thirst-quenching, healthy and authentic beverages, with kefir and kombucha now available in many unique flavours.
Rich in probiotics, which are good for gut flora, these living drinks play the well-being card and are also bringing a breath of fresh air to a sector eager to innovate. 
In a bid to promote dynamic small companies in this sector, Natexpo is welcoming young and talented producers committed to organic and sustainable approaches.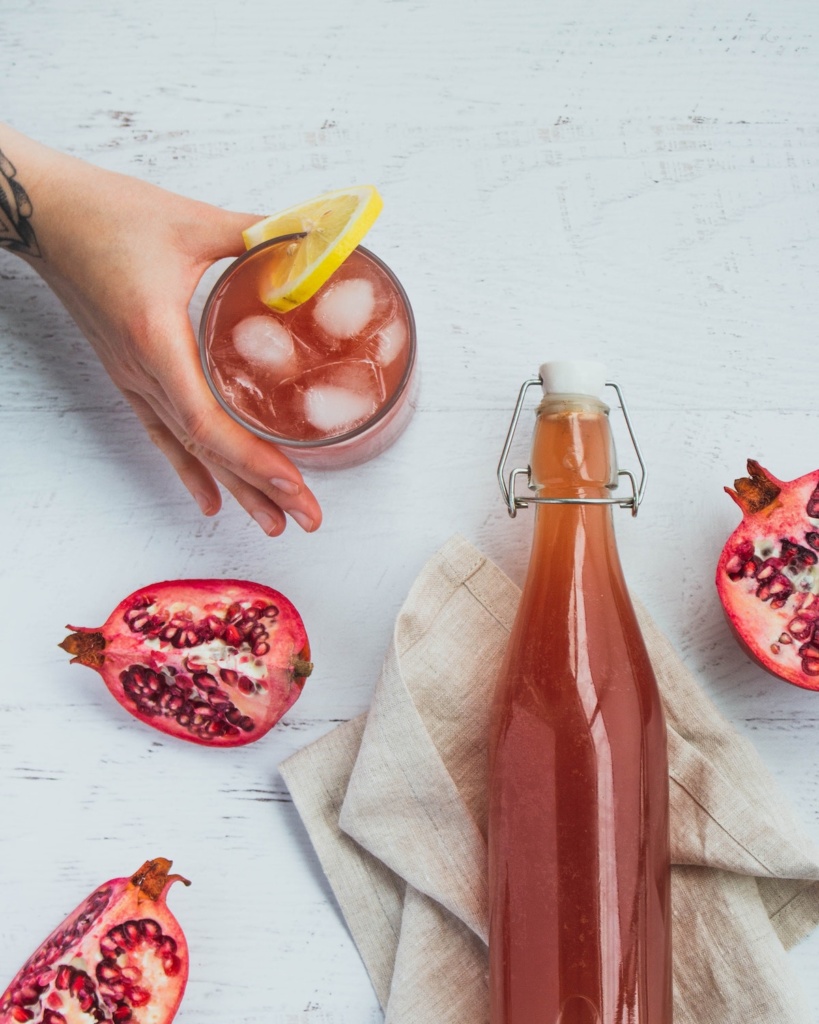 Recipes based on fermentation
Fermentation, an ancestral technique to facilitate food preservation, has captivated the modern food and drink sector by reinventing itself. Inspired by Asian culinary art, this renewal first took place in food, particularly in exceptional restaurants such as Noma in Copenhagen, before the concept was then extended to drinks, buoyed by the enthusiasm of a few Californian celebrities and the boom of kombucha. Venues entirely dedicated to fermentation and which follow the codes and expectations of Gens Y and Z have sprung up in capital cities. Numerous workshops have also jumped on the trend.
How are these drinks made? By fermenting a sweet tea or plant base with a synergy of bacteria and yeast. Placed in an anaerobic environment (without oxygen), the bacteria – now under stress – release enzymes which break down the sugar while releasing gas. The nutrients obtained after fermentation – organic acids, probiotics, enzymes and vitamins – make drinks that are full of goodness and with far less sugar than traditional sparkling drinks. They are naturally flavoured with real plants, fruit or spices. Producers then put their own twist on it with their specific artisanal expertise.
Kombucha: a rainbow of flavours
Young promoters of kombucha are bursting with new ideas and are also concerned about developing ecological processes throughout their production chain. So Kombucha was set up with the ambition to democratise this 'pop drink' – which may contain traces of alcohol – widely consumed in North America. To ensure it catches on, the brand has created multiple varieties of the drink: ginger, blackcurrant & elderflower, mint & lime, cherry & hibiscus, citrus fruit & curcuma, and so on. The founders of Foliz Kombucha have the same passion. Based in south-west France, they play around with festive, warm and daring recipes made with spring water from the Pyrenees and Sencha tea.
Kombucha Kyo, set up in a micro-brewery in Alsace, highlights the craftsmanship and authenticity of its production. Its new Kyo Vive Kombucha drinks feature new flavours, in addition to the original: apple & orange, lemon, peach and elderberry. Ginger & lime and raspberry & hibiscus are the first flavours produced by My-Me, which has adapted a family recipe to the modern era. For its varieties of kombucha, Jubiles Kombucha, certified a Sustainable Organic Enterprise, has developed plant-based bottles that can be composted industrially, and is working to ensure that such composting channels are developed. The sprouted seed specialist, Germline, also proposes its own kombucha.
The five varieties of Karma Kombucha (Biogroupe company) made in Brittany are distributed in organic shops (Biocoop, Naturalia, La Vie Claire, etc.). Based in the south of France, Lökki favours original recipes with innovative and beneficial ingredients, such as spirulina, maté, cider vinegar, chaga (a highly nutritional mushroom), timur berry from Nepal, etc.
Fermentation specialists Achille and Pierre, founders of Archipel, propose two types of kombucha: Elixir, with an aromatic woody and white fruit bouquet created from the cold infusion of hops, and Brut, made from Kinihira black tea from Rwanda. They also organise workshops for the public.
The producer Fous de l'île takes the taste buds on a delicious journey with its exotic blends brewed in Saint-Denis: mango, vanilla, turmeric, hibiscus chai, perennial (bouquet of green plants), etc.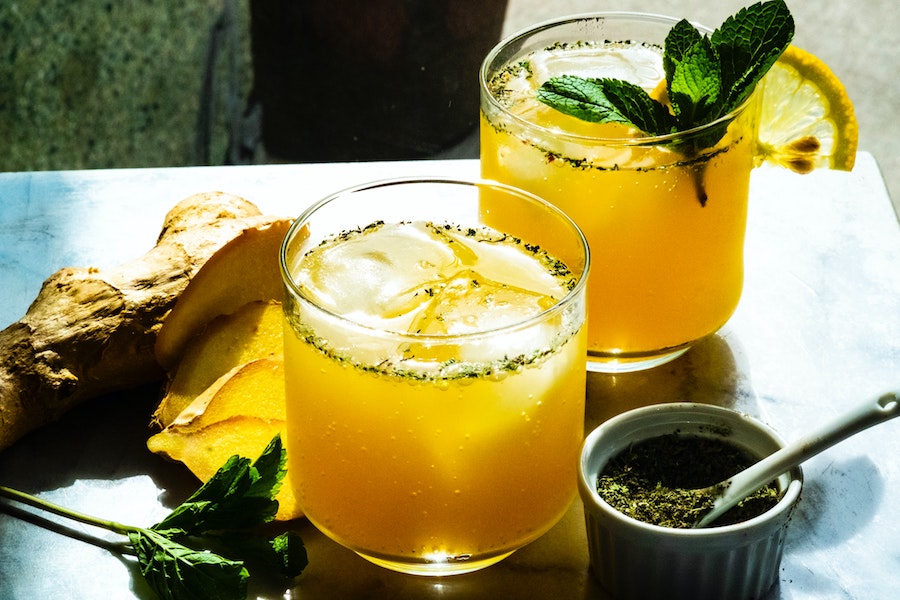 Fruit kefir: a natural pleasure
Originating in Caucasus and existing for over 2,000 years, fruit kefir is a drink naturally rich in micro-organisms. Modern versions of this drink are similar to tangy lemonades, without any added sugar. Everyone can enjoy them, as they are alcohol-free. Le labo du Moulin brews its kefirs in Alsace with passion, high standards and following a sustainability approach. The company has studied the stability of micro-organisms in its products – between 3 and 4 months.
Looking to create drinks that combine well-being and pleasure, the family firm L'atelier du ferment based in north-west France has created a wonderful "Rainbow" range of kefirs. They include lemon verbena, peppermint and eucalyptus, apple and cinnamon, etc. These refreshing delights can be enjoyed by everyone (including pregnant women)!
Symbiose Kéfir also advocates craftsmanship, authenticity and quality. The doors to its workshop in Paris are wide open, just like those of Brasserie Parallèle, another kefir specialist, situated near Bordeaux.
Saké made in the south of France
Provence Factoriz has successfully used local Camargue rice to create a new drink, Orizon®. Inspired by traditional Japanese sakés, it is made from fermenting rice (with the IGP Camargue organic label). It has an alcohol content of 11%.
With the backing of young producers whose enthusiasm is infectious, fermented drinks will continue to amaze us for some time. Other popular varieties in the United States, called hard seltzers, are arriving on the French market. These alcoholic carbonated waters (between 4 and 6°), with very little sugar and with natural flavours, have what it takes to win over the younger generations.