Come and meet the chefs who are leading the way in organic food today! In the Cookery Workshop on stand E230, discover the demonstrations put on by prestigious chefs, and draw inspiration from their original creations based on current trends: recipes from simple raw food, the zero waste goal in the kitchen etc.

What's the Cookery Workshop?
A space for the creative expression of chefs from prestigious addresses! Above all, it's a laboratory where you will see authentic, healthy and tasty dishes prepared before your very eyes.
On the agenda: 45-minute cookery sessions run by chefs who will ride the wave of the big foodie themes of the times:
zero waste
organic in collective catering
vegan food
organic frozen food
raw food, etc…
Without forgetting to use the products offered by Natexpo's exhibitors! An excellent platform for creation and inspiration.
Where can I find it? In the Food sector, opening onto the exhibition aisles.
The guest chefs in 2019
This year, several prestigious chefs will be gracing the Cookery Workshop with their presence. Here are a few of them.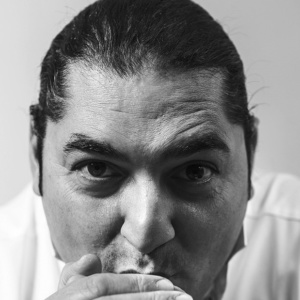 Alain Geaam 
This self-starter with a passion for cooking has travelled the world and trawled through cookery books to assert his own style, dish after dish. Today at the helm of four acclaimed restaurants in Paris, he offers a genuine culinary experience ranging from "bistronomy" to top-end gastronomy.
His speciality: Colourful cuisine around high-quality products and genuine savoir-faire that is truly worth discovering!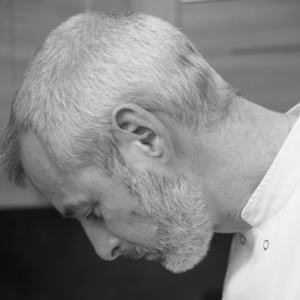 Denis Vermont
Having been trained in traditional gourmet restaurants, chef Denis Vermont subsequently turned his hand to collective hospital catering! This career path may be unconventional, but it raised his awareness of the importance of meals served in a healthcare facility: here, food is a form of treatment like any other. He therefore spent years looking at ways of improving the food offering for the benefit of the patient and their well-being.
His speciality: high quality dishes, "virtuous" products and local production. A chef with a message!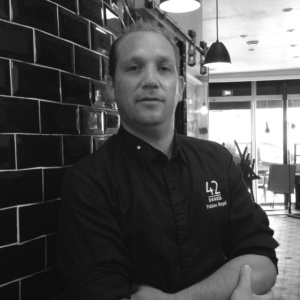 Fabien Borgel
Fabien Borgel gained much of his experience in leading restaurants in France, America, Switzerland and even Australia. This globetrotting chef has tried his hand at all types of food service (fast food, traditional, gourmet) which have made him today a leading professional in supply techniques and inventory management.
His speciality: while he is a pro in the organisation of a restaurant, he is also a seasoned specialist in the area of raw food.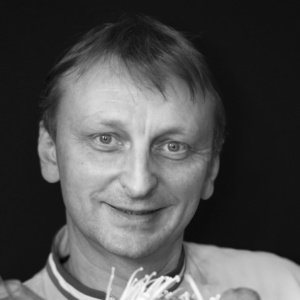 Frédéric Jaunault
Before winning the title of Meilleur Ouvrier de France in 2011 for fruit and vegetables, Frédéric Jaunault pursued an international career between Paris and New York. He worked as a chef with Bernard Loiseau and racked up experience at Ledoyen and Plaza Athénée before discovering a passion for fruit and vegetable carving. This triggered a genuine vocation: today he is the founder and president of the Fruit and Vegetable Academy and was French and European fruit and vegetable carving champion, as well as being a consultant and advisor to the food industry.
His speciality: the values of French gourmet terroir and, of course, fruit and vegetables.

Mathieu Afonso
With the kitchen as his playground since the age of 16, Mathieu Afonso's career includes, among others, a spell with the chef Henry Charvet (1 Michelin star). Throughout his career, he has appreciated working with quality products and opened several restaurants ranging from bistro to premium brasserie. Conviviality and good taste are always on the menu!
His speciality: cuisine offering a blend of modernity and tradition, with some eye-catching combinations!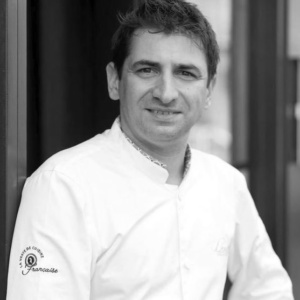 Stéphane Pitré
From his native Brittany to London and from Martinique to Paris, Stéphane Pitré has never stopped developing and rising through the ranks in the kitchen. With several accolades to his name (a "bib gourmand" in the Michelin Guide, the winner of the Gault & Millau prize for young talent, and his first Michelin star in 2019) the chef favours French cuisine with a sensitive and creative slant.
His speciality: inventive cuisine inspired by his origins and his travels.
Organic catering for all!
Visit Natexpo to find out everything about organic catering.
Natexpo's visitors will be able to find the exhibitors offering products dedicated to catering by following the Organic Catering trail.
Whether you work in commercial or collective food service, feel free to sign up to the business meetings service to meet the exhibitors that will fulfil your needs.
Come and meet these chefs and exhibitors in the Food sector!