Ecocert is a pioneer in organic certification in France and Europe and this year celebrates its 30th anniversary, just like the first European regulation for organic farming!
This is therefore a perfect opportunity to look back at the unique path of this historic organic actor, which now also supports its customers through training, consulting and certification in line with reference guidelines selected for their high environmental and societal standards.
In the 1980s, a group of engineers teamed up with consumers, doctors and teachers dedicated to a healthier and more environmentally-friendly farming and food system, and together contributed to drawing up French and European regulations. This visionary approach contributed to the growth of organic farming.
In 1991, the first European regulation on plant farming was drawn up, harmonising farming practices according to the principles of organic farming. It marked the official start of independent "third party" control by certification bodies under the supervision of French and European authorities.
Ecocert was founded in 1991 by William Vidal, a member of the French organic movement, and was the first organic certifying body in France. Its goal was to support farmers and processors wishing to commit to organic farming, by checking that their output complied with French specifications. These specifications were replaced a few years later by harmonised European regulations.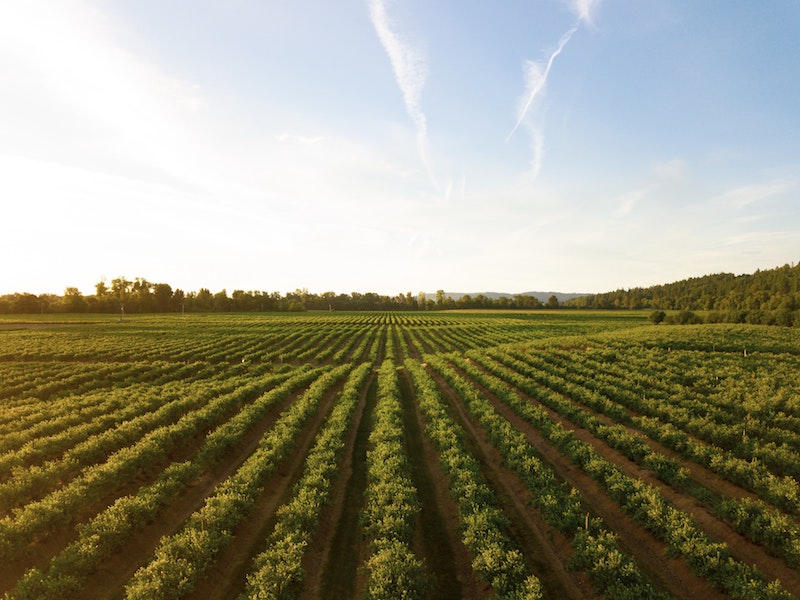 With the rapid growth of the organic sector and consumers' enthusiasm for these labelled products, Ecocert quickly became the acknowledged benchmark for organic certification in France. Today its brand is a hallmark of quality and trustworthiness for professionals and consumers alike.
The commitments made by Ecocert then extended beyond the country's borders and the company expanded into Europe and then further afield. With the ambition of maintaining proximity with its customers by providing quality service and having identified a need upstream of the organic sector, it set up its first international subsidiary in 1994.
Today, Ecocert has a network of 32 local subsidiaries and operates in over 130 countries with 1,700 employees. The arrival of Certisys in 2021, a new Belgian subsidiary, confirms the group's ambition to grow with historical actors dedicated to the organic sector. At the same time, building on its convictions, Ecocert continues to support organic development in the food industry, the cosmetics and textile sectors and eco-products with the creation of innovative specifications, written in liaison with consumers, associations and experts in these areas. For the cosmetics sector, Ecocert has encouraged the introduction of good practices since 2002, with the first "Ecocert organic and ecological cosmetics" reference framework. In 2011, Ecocert co-founded COSMOS, the international reference label for organic and natural cosmetics. Ecocert also created specifications for fair trade in 2007, recycled organic textiles in 2012 and collective catering (En Cuisine) in 2013.
This rigorous and demanding selection of "third-party" labels aims to achieve a positive impact for the environment and society.
Audit practices are constantly changing to adjust to production, transformation and marketing practices which are themselves in constant flux. Thanks to considerable technological progress, certifying bodies have access to powerful tools which reinforce the relevance of their risk analyses and increase their level of monitoring. By intelligently combining the means at their disposal, certifying bodies such as Ecocert continue to deliver increasingly reliable guarantees over time to obtain a certification that evolves in real-time. Certification 2.0 is now a reality.
The Ecocert group continued to consolidate over the years and in 2014 a division was created to focus on training and consulting, separate to its certifying activities. Through these three services, Ecocert supports different market stakeholders (producers, companies, local authorities, etc.) in their deployment and promotion of sustainable practices.
Through its disciplines, but also its everyday actions (eco-friendly head office, offsetting all its carbon emissions each year, rigorous corporate patronage initiatives, etc.), Ecocert puts CSR at the centre of its strategy in its strong belief that companies all have their role to play in society.
Heavily involved in environmental protection and social responsibility since 1991, in keeping with its values and in step with the founding principles of the organic sector, Ecocert continues to support high quality productions that respect living ecosystems, as well as better management of natural resources and energy, through socially responsible channels. These elements are essential to meet current economic, social and environmental challenges in order to build tomorrow's world.
As it celebrates its 30th anniversary in 2021, Ecocert would like to thank its 70,000 customers and partners worldwide who trust our expertise and choose to act alongside us for a sustainable world!
Further information: www.ecocert.fr